VA to provide mental health care to veterans with 'bad paper' discharges
by
Nikki Wentling
March 8, 2017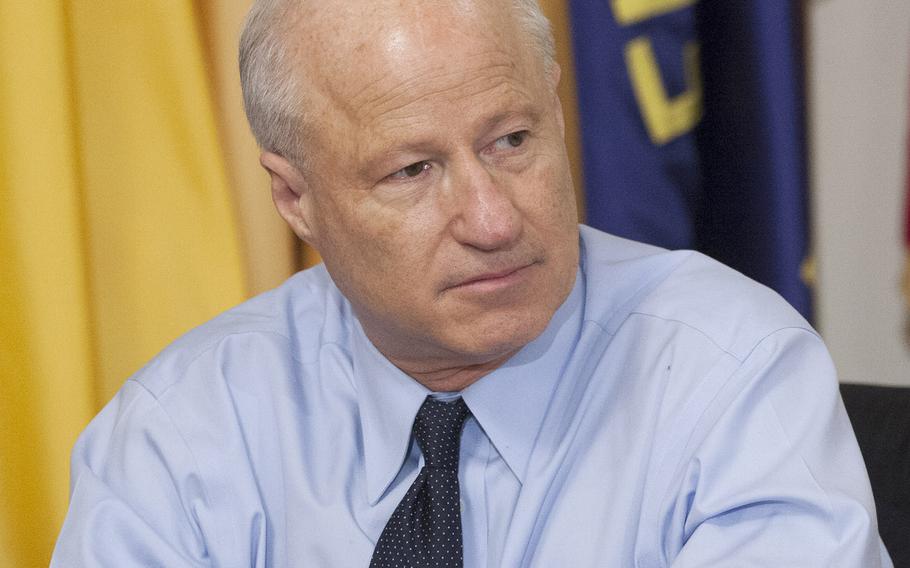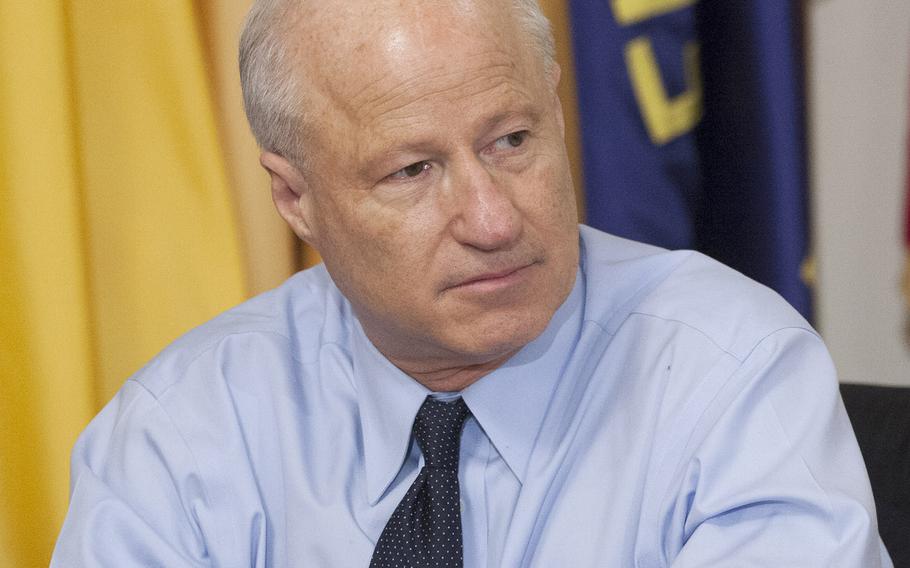 WASHINGTON – The Department of Veterans Affairs will begin making mental health care services available to veterans with other-than-honorable discharges who urgently need it, VA Secretary David Shulkin told lawmakers Tuesday night.
"We are going to go and start providing mental health care to those with other-than-honorable discharges," Shulkin testified to the House Committee on Veterans' Affairs. "I don't want to wait. We want to start doing that."
Discharges that are other-than-honorable, including a "general" discharge, are known as "bad paper" and can prevent veterans from receiving federal benefits, such as health care, disability payments, education and housing assistance.
Shulkin's announcement garnered applause from some congressmen and advocates present at the hearing.
Lawmakers and veterans advocates have long argued servicemembers with bad paper were, in many cases, unjustly released from the military because of mental health issues. They estimate 22,000 veterans with mental illnesses have received other-than-honorable discharges since 2009.
The announcement Tuesday follows a recent push from Rep. Mike Coffman, R-Colo., to force the VA to provide emergency mental health care to veterans with other-than-honorable discharges. Coffman introduced a bill last month requiring the VA to do so.
Shulkin said he had the authority to start providing the care without the legislation and credited Coffman for "changing my whole view of this."
The plan was announced in response to a question during the hearing about how Shulkin would attempt to prevent veteran suicides. According to the latest VA statistics, an average of 20 veterans died from suicide each day in 2014.
"Our concern is those are some of the people that right now aren't getting the services and contributing to this unbelievably unacceptable number of veterans suicides," Shulkin said.
In addition to providing care to veterans with bad paper, the VA secretary also told lawmakers that he wanted to hire approximately 1,000 more mental health care providers. Shulkin is also working with educators, researchers and other health care systems to determine other actions the VA can take. He said he will go to Congress soon with more proposals.
After the hearing, Shulkin said he's working to notify medical centers about providing mental health care services to veterans with other-than-honorable discharges, and that he'd like to implement a program sometime in the next few months.
"So many veterans we see are disconnected from our system, and that's the frustration," he said. "We want to do as much as we can."
Kristofer Goldsmith, an Iraq War veteran who has advocated on behalf veterans with bad paper discharges for nearly a decade, was in the room Tuesday when the announcement was made.
"This is the most critical part of making sure that we actually address the suicide prevention issue, which is by far the most important thing," he said. "Until now, the VA has not gotten at the root of the issue, that vets who have bad paper are more likely to die by suicide."
This is only a part of what Goldsmith, along with Vietnam Veterans of America, have been advocating.
Veterans with bad paper still can't receive other types of VA benefits, such as help with finding a job or a place to live, Goldsmith said. And the fight to attain discharge upgrades through the Defense Department is ongoing.
The Fairness for Veterans Act, a measure last year from Sen. Gary Peters, D-Mich., made it into the 2017 National Defense Authorization Act. It requires Defense Department panels that review discharges to consider medical evidence from a veteran's health care provider.
Panels would have to review each case presuming that post-traumatic stress disorder, traumatic brain injury, sexual assault trauma or another service-related condition led to the discharge.
It also aims to give the benefit of the doubt to veterans who seek to correct their military records.
After hearing from officials on military review boards during a congressional hearing last week, Goldsmith said the Defense Department "isn't doing anything proactive to help."
"We've seen some really positive action out of the VA secretary, and I'm hoping Secretary [of Defense James] Mattis also addresses the issue," he said.
At the end of last year, Vietnam Veterans of America called on President Donald Trump to pardon all post-9/11 veterans who were administratively separated from the military and did not face a court-martial.
Goldsmith said Wednesday that the group had not heard a response.
"We're still waiting," he said.
wentling.nikki@stripes.com Twitter: @nikkiwentling