VA's Dallas hospital went without a gynecologist for nearly two years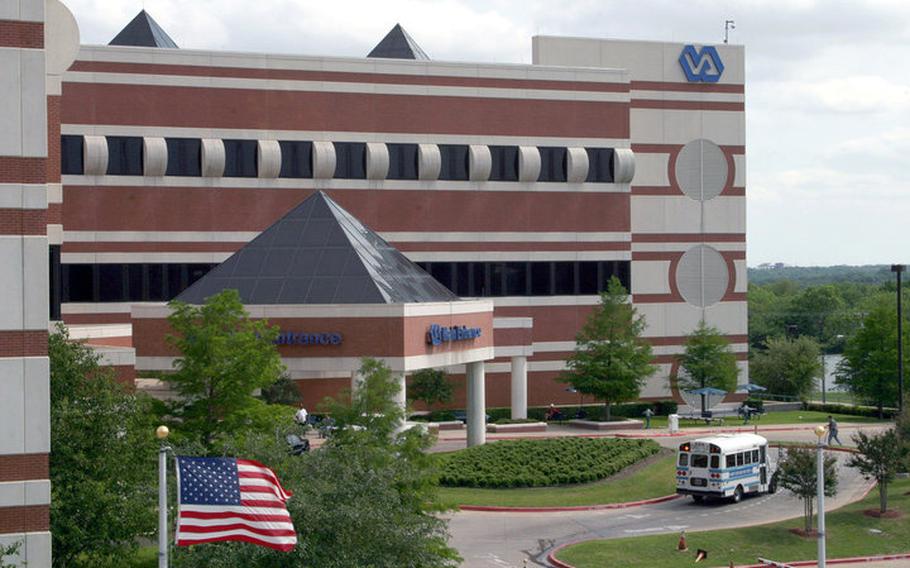 WASHINGTON — A hospital in the second largest network of Department of Veterans Affairs medical centers went without a gynecologist for nearly two years, the VA Office of Inspector General reported Thursday.
The North Texas VA Healthcare System in Dallas was without a gynecologist between February 2017 and December 2018 and only had a single nurse to provide care for women "within her scope of practice" with many female patients having to be referred to community care for gender-specific services. In some cases, women were required to travel more than 50 miles for appointments, the IG reported.
When women were able to receive care at the Dallas VA hospital, the IG noted there were a number of deficiencies including women veterans have limited or no access to female restrooms in clinical areas.
"Women veterans who were receiving care in a clinic examination room that required gowning and needed to access a restroom, would have to change into street clothes to walk through a public area to access restrooms, and then re-gown upon return to the examination room," according to the report.
Women are the fastest growing demographic in the military, with the number using VA health care tripling since 2000, from 160,000 to 475,000, according to VA data. However, the department has been criticized for being slow to adapt to the increase of female veterans.
While more women are relying on the VA, critics say it's still male-centric system, with predominantly male waiting rooms, exam areas and doctors. Some female veterans have said the lack of gender-specific care, privacy, equitable facilities and security can be barriers to seeking VA treatment.
Investigators reported the Dallas medical center, which covers the fourth largest population of women veterans in the country, lacked basic supplies for gender-specific care. Overall, Texas has 181,000 women veterans.
"Some designated women veterans health exam rooms lacked equipment and supplies, such as exam stands and stools, and privacy curtains," according to the report.
The department said the North Texas VA Healthcare System has since hired one gynecologist and pointed to recruiting struggles for the long vacancy.
"America is in the midst of a nationwide shortage of health care providers and in this instance, the shortage of high-quality women's health providers in the Dallas area was particularly acute," said Jeffery Clapper, a department spokesman. "This made recruiting for the gynecologist position difficult."
Because women were being sent to private hospitals for treatment due to the VA's lack of resources for female care, records are nonexistent in some cases, the IG reported. Meaning VA doctors might not be able to reference a patient's past treatment at private care hospitals.
"Facility staff noted that they were often unable to retrieve records," investigators said. "The OIG reviewed EHRs [electronic health records] of 31 women veterans with abnormal gynecological test results between July 1 and Dec. 31, 2018. The review identified that medical records were not received for 7 of the 11 veterans referred to private sector care outside of the VA."
Since the IG's investigation, the VA said it has taken a number of steps to improve care for women in Dallas, including an increase in female staff at that hospital.
"Additionally, the facility launched a new women's health provider training program that has exponentially grown its number of designated women's health primary care providers from 11 to 75," Clapper said.
The Dallas VA facility, along with 10 associated community outpatient clinics in Texas, served 130,292 veterans between Oct. 1, 2017, and Sept. 30, 2018.
Beynon.Steven@Stripes.com Twitter: @StevenBeynon
---
---
---