VA now taking applications for new veteran identification cards
---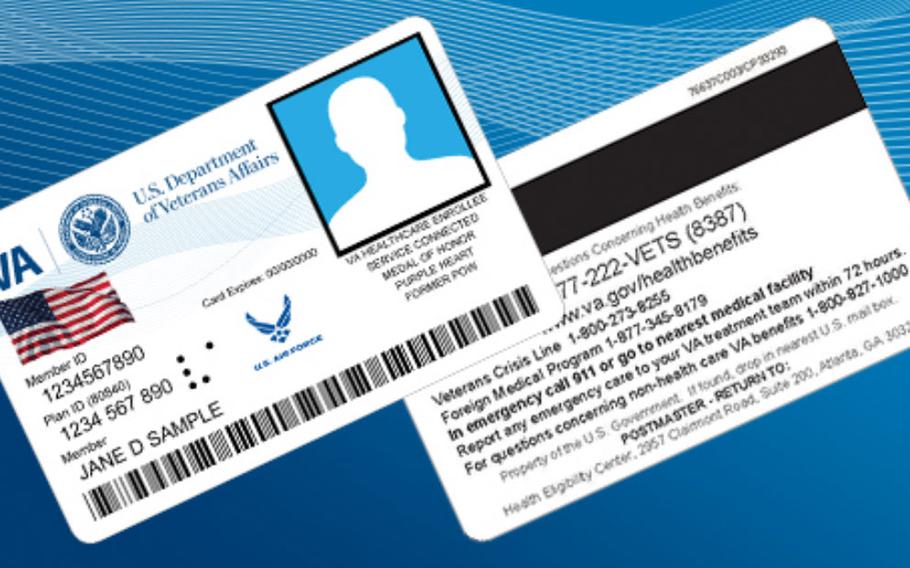 WASHINGTON — Veterans can now apply to the Department of Veterans Affairs for identification cards that could help them prove their military history but don't qualify as official government-issued IDs.
Congress ordered the VA in 2015 to create the cards to make it easier for veterans to receive things such as discounts at stores and restaurants without having to carry around their DD-214s – certificates of release or discharge that contain sensitive information. Veterans can apply for the cards at vets.gov, under "Apply for Printed Veteran ID Card." Veterans applying will be asked to create an online account and must upload a valid, government-issued ID and recent photo.
"The new Veterans Identification Card provides a safer and more convenient and efficient way for most veterans to show proof of service," VA Secretary David Shulkin said in a written statement. "With the card, veterans with honorable service to our nation will no longer need to carry around their paper DD-214s to obtain veteran discounts and other services."
The legislation approved in 2015 to create the cards said the VA could assess a fee to veterans who wanted them, but the VA announced earlier this month they'd be offered free of charge. Office Depot is donating the printing and shipping, said VA spokesman Curt Cashour. An estimate of the donation's value wasn't provided.
The design of the card hasn't been finalized, but it will contain the veteran's name, photo and an identification number. Some veterans criticized an early design of the card last month that contained the Office Depot logo, seeing it as an avenue for corporations to buy government influence.
The card isn't intended to replace the medical card for veterans enrolled in the VA or defense retiree cards.
Any veteran who served in the armed forces, including the reserves, and has an honorable or general discharge can request them. That's a change from earlier this month, when the VA announced only veterans with honorable discharges would be eligible. At the time, the decision prompted anger by some veterans who saw it as a setback in how the government treats veterans with other-than-honorable discharges.
Kristofer Goldsmith, who advocates for veterans with other-than-honorable discharges, said the change to allow veterans with general discharges to apply was a "positive step." But veterans with less-than-honorable discharges still won't qualify.
Veterans who apply should receive their card within 60 days, the VA said.
wentling.nikki@stripes.com Twitter: @nikkiwentling
---
---
---
---