VA backs solar project after concerns from Congress
by
Travis J. Tritten
April 13, 2015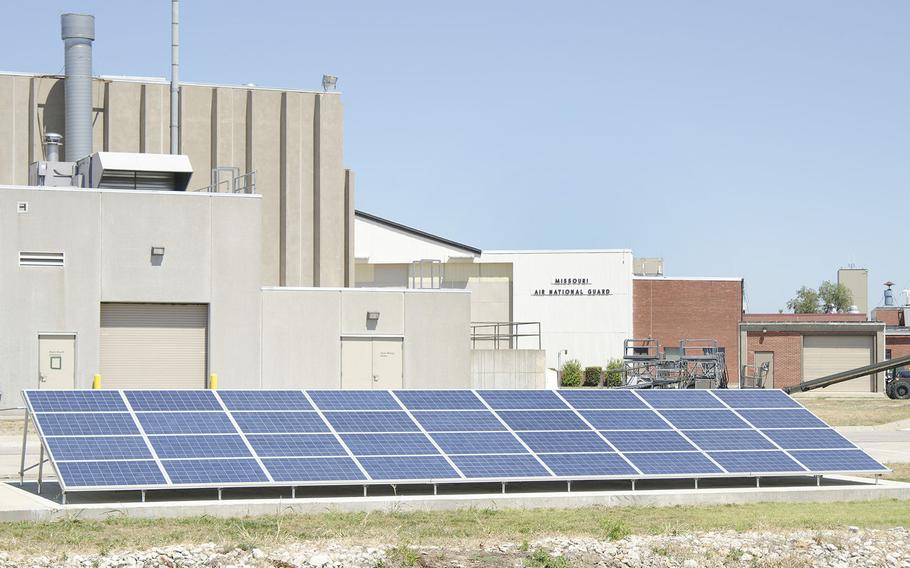 WASHINGTON — The Department of Veterans Affairs said Thursday that a Little Rock solar panel project is "operational and working well" despite reports of troubles and an inquiry by an Arkansas lawmaker.
The $8.2 million solar panels were planned to provide energy to the John L. McClellan Memorial Veterans Hospital and were nearly completed in 2013. But contract issues have since held up the project, and the VA is now moving the panels to build a parking garage.
The department is struggling with construction and health care access issues, which have caused a series of national scandals over the past year. It relinquished control of a massive hospital project in Denver earlier this month after the price tag jumped $830 million to a total of $1.73 billion — one of the most expensive projects of its type in the United States — due to contract fiascoes and mismanagement.
"The North Little Rock solar panels are operational and working well with $107,000 in energy savings through October 2014," VA spokeswoman Jessica Jacobsen wrote in an email to Stars and Stripes.
However, only about 95 percent was completed in 2013 and the total cost of the project has increased by nearly $200,000, which was added to study the system's connectivity, according to Jacobsen.
"Completion of the North Little Rock solar PV project is being delayed due to ongoing contract issues," she wrote.
Now, the VA is planning to build a new parking garage on the same site, meaning the panels must be moved and reinstalled by a contractor.
"VA approved the parking garage project and the subsequent location after the solar project had already broken ground," Jacobsen said. "Reinstallation of the solar panels on top of the parking garage is included in the parking garage contract."
She said the department cannot disclose the additional cost of reinstalling the 1.8 megawatt project on the parking garage because the information is considered "procurement sensitive."
It estimates the solar energy system will be finished this fall and the parking garage will open in the summer of 2016.
Rep. French Hill, R-Ark., sent a letter Wednesday to VA Secretary Bob McDonald requesting answers to why the project has been delayed, why the parking garage was approved after the solar groundbreaking, and what the relocation will cost.
"It is essential that we ensure accountability and transparency when utilizing precious taxpayer dollars to support these extensive and costly government projects," Hill wrote.
He told McDonald that there are many questions about the "supposed cost-saving system."
tritten.travis@stripes.com Twitter: @Travis_Tritten