USS Ronald Reagan returns to Japan after three months at sea
by
Caitlin Doornbos
August 24, 2019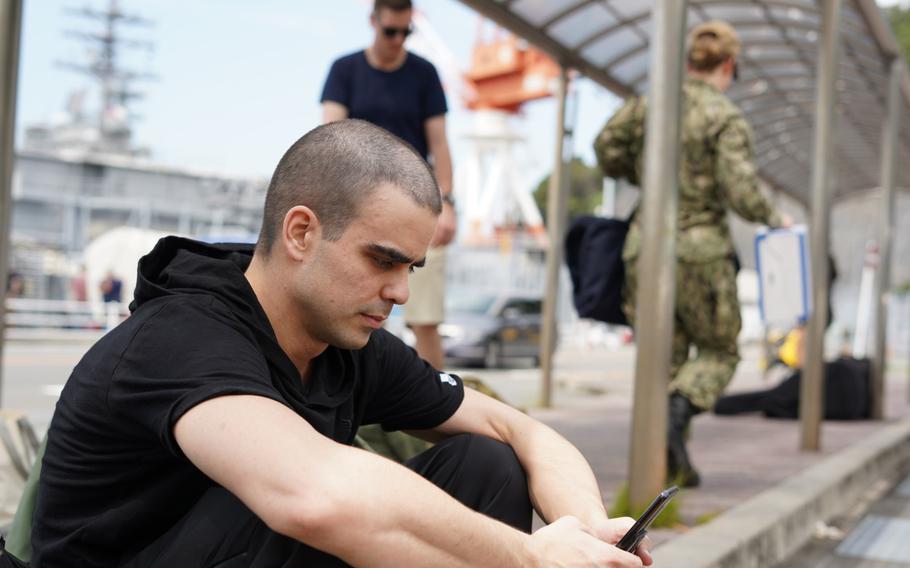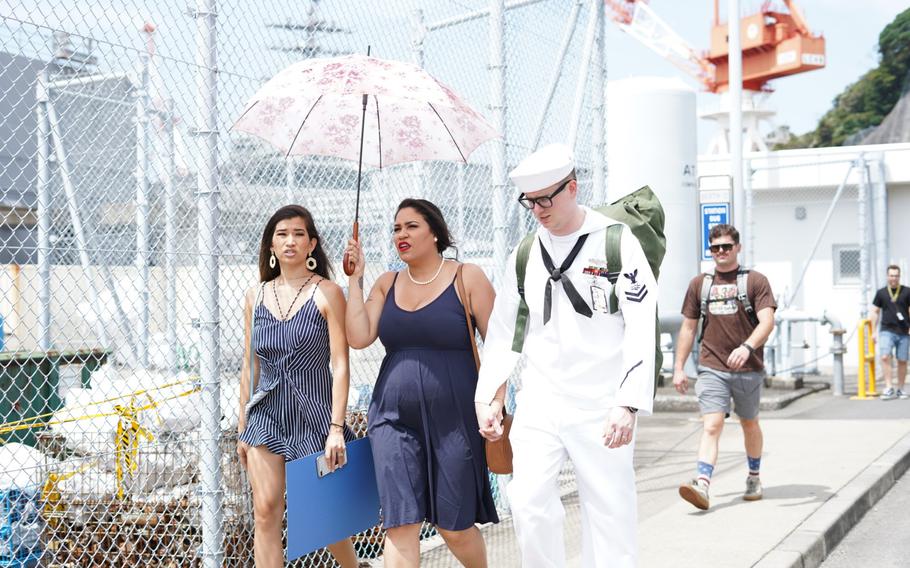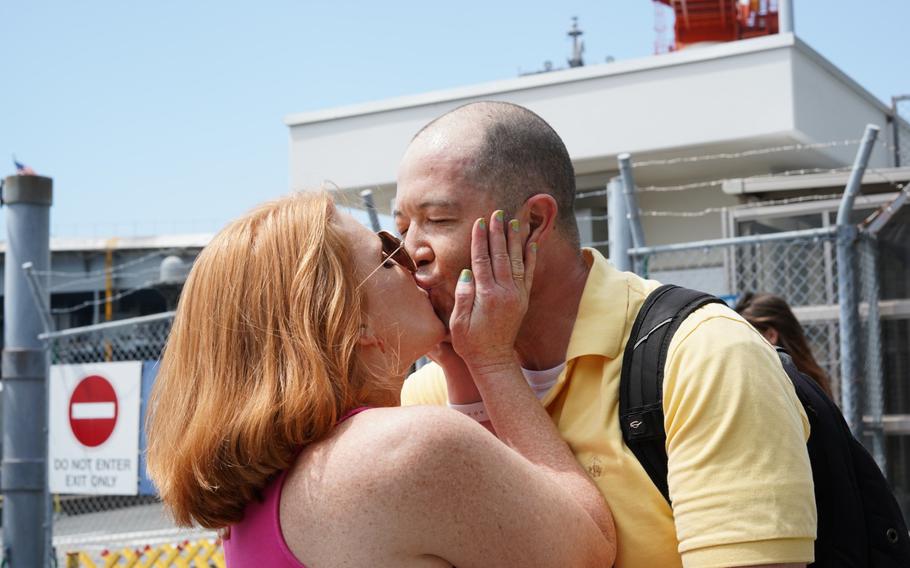 YOKOSUKA NAVAL BASE, Japan – Three months after the USS Ronald Reagan left for a patrol of the western Pacific, the aircraft carrier and its crew of about 4,500 returned home Saturday afternoon.
Loved ones waited outside the gates to the pier for their sailors during the understated homecoming without much fanfare. Still, reunions were cheerful as servicemembers embraced their families.
Navy spouse Chrissy Balding said she has gone through six deployment homecomings with her husband, Lt. Troy Balding, but before Saturday had never met him at the ship.
She said seeing families with small children reunite with their sailors usually makes her cry, so she shies away from the events.
But she knew she had to break her tradition when she learned her husband, a catapult officer, was chosen for promotion when the list of lieutenant commander selectees was published that same morning.
"Usually I wait in the car and then do a drive-by to grab him," Balding said. "I couldn't not meet him this time because it's such a big day for him."
The Reagan made two stops over its 94-day deployment. First at Brisbane, Australia, to join in the Talisman Sabre 2019 war games off Australia's east coast, then at Manila, Philippines for a brief port visit.
The Reagan also participated in several exercises at sea with partner nations, most recently with the Japan Maritime Self-Defense Force.
From Aug. 13-23, the Reagan conducted communication drills with Japan's guided-missile destroyer JS Myoko, according to a Navy statement Friday.
It is unclear how long the Reagan will remain in Yokosuka. The Navy as policy does not discuss future ship movements.doornbos.caitlin@stripes.com Twitter: @caitlindoornbos