USS Fitzgerald flies flag that sailors designed to honor seven collision victims
---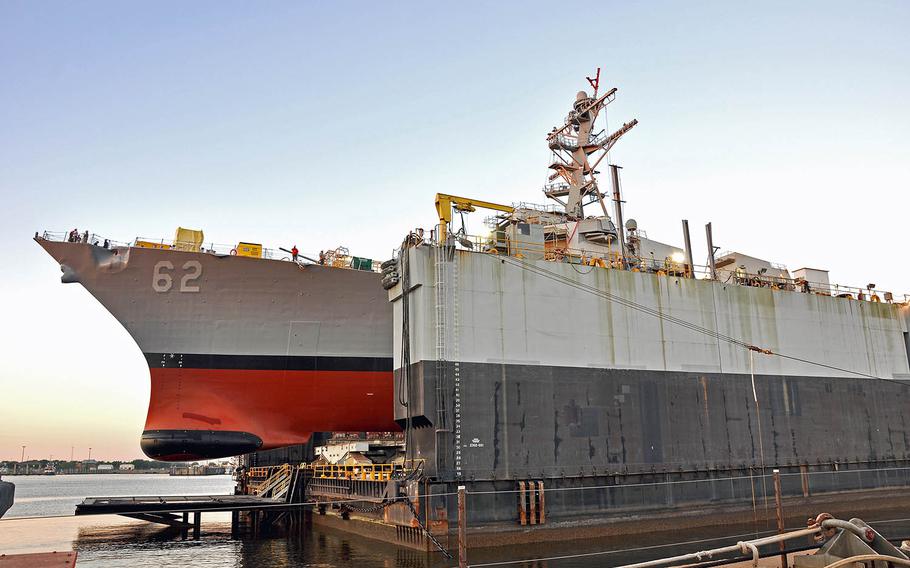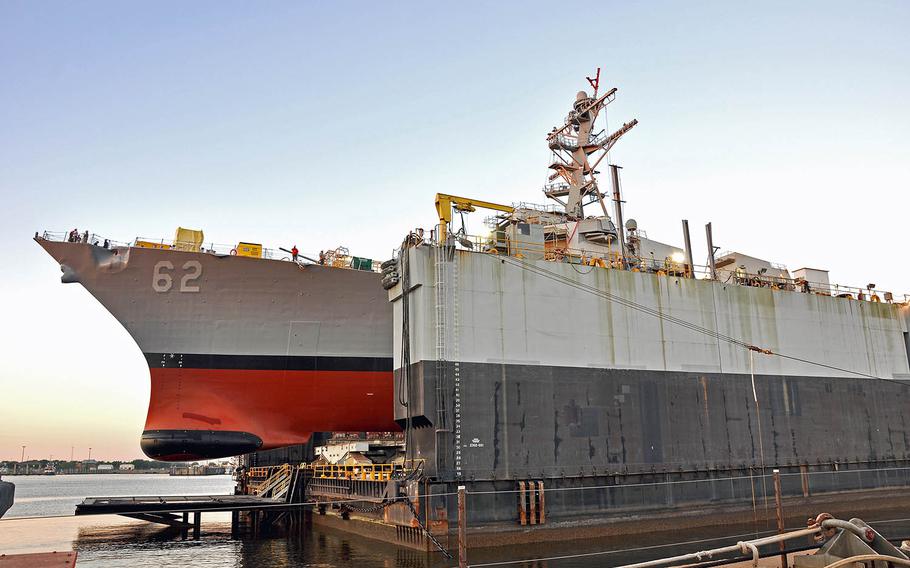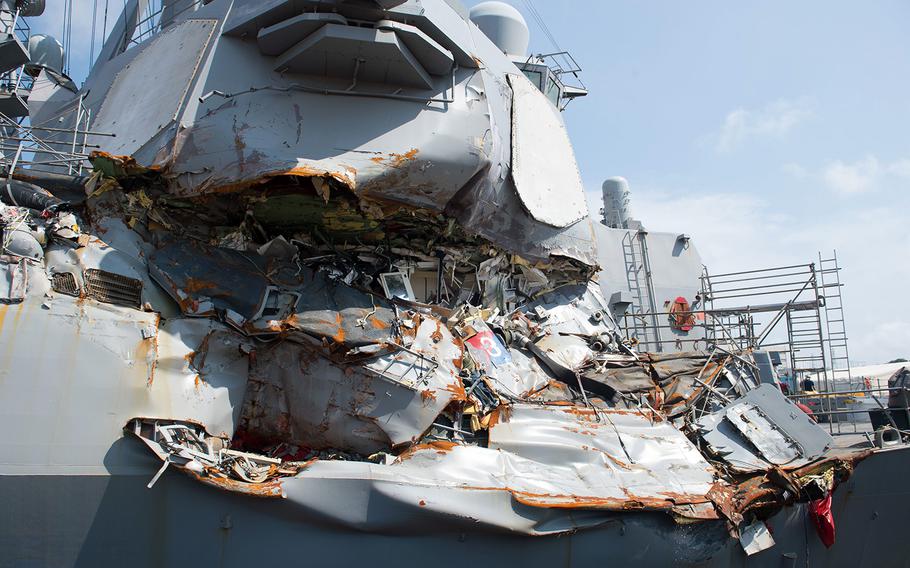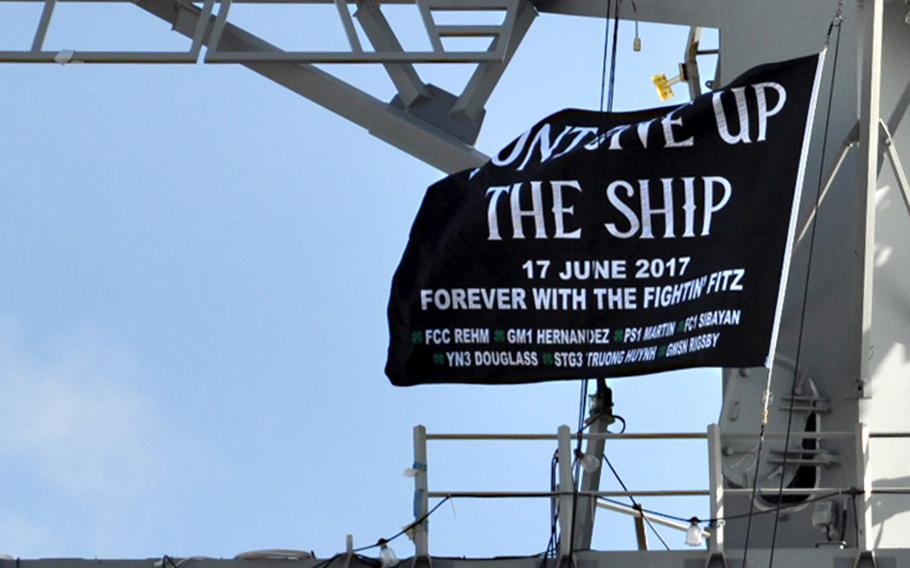 Flags flew aboard the USS Fitzgerald for the first time in nearly two years — this time featuring a new flag designed to honor the seven sailors who died in the ship's June 17, 2017, collision off Japan's Izu Peninsula, according to a Navy statement Thursday.
On the second anniversary of the fatal crash involving the Fitzgerald and a Philippine-flagged container ship about 80 nautical miles southwest of Tokyo, the guided-missile destroyer's commanding officer, Cmdr. Garrett Miller, unfurled the new flag that current crew members designed, according to the statement.
"I am proud of this flag and proud of our shipmates who helped design it, as it is a product of respect and professionalism that symbolizes their great service and sacrifice," Miller said in the statement.
The ship has been undergoing more than $300 million worth of repairs in Pascagoula, Miss., since January 2018.
The memorial flag is deep blue with white lettering, featuring the phrase, "Don't Give Up the Ship" in large, bold font, according to a Navy photo.
"The motto is a common Navy phrase, but all Fitzgerald Sailors embodied that spirit on June 17, 2017, when they fought significant flooding and structural damage following the collision," the Navy said in the statement.
According to naval lore, the phrase was first uttered by Capt. James Lawrence, whose frigate USS Chesapeake battled the HMS Shannon during the War of 1812. Lawrence died during the fight, and his dying words became a rallying cry.
Cmdr. Scott Wilbur, the Fitzgerald's executive officer, said in the statement that "the current crew continues to live out that motto while bringing the ship back to the Fleet."
The flag also includes the date of the collision with the phrase "Forever with the Fightin' Fitz" above the names and rates of the seven fallen sailors.
It was raised Monday alongside the national ensign and Union Jack flags — the first time since November 2017 that flags flew over the ship, according to the statement.
Most of the work centered on the hull and topside structures damaged in the collision, the Navy said in an April statement. The Fitzgerald left dry dock in April and continues to undergo restoration and modernization in Pascagoula.
The new commemorative flag is not a permanent feature but will fly each June 17 "to honor [the fallen] and never to forget their sacrifice," Wilbur said in the statement.
"Fitzgerald's crew designed this flag from scratch as a way to embody those shipmates we lost," he said.
---
---
---
---