USS Chung-Hoon returns to Hawaii after seven-month deployment
by
Wyatt Olson
May 31, 2019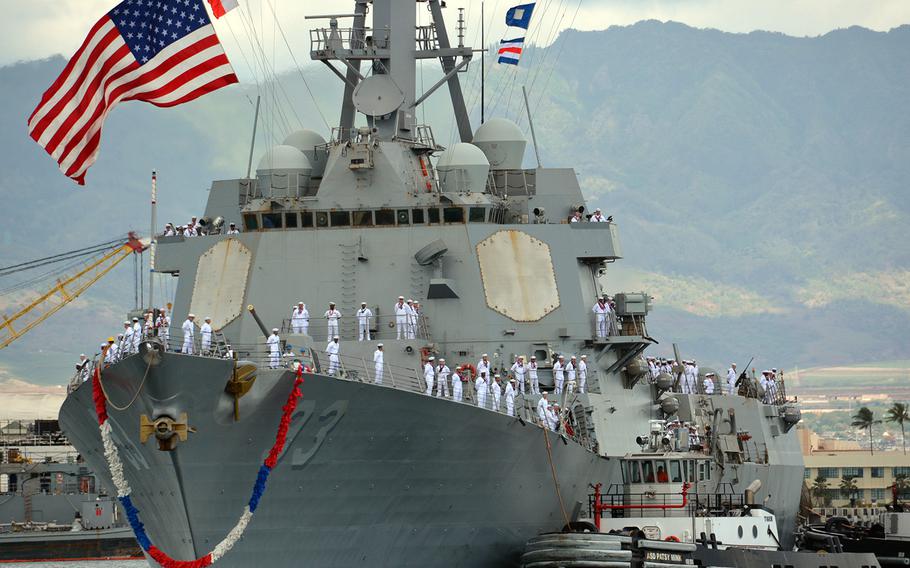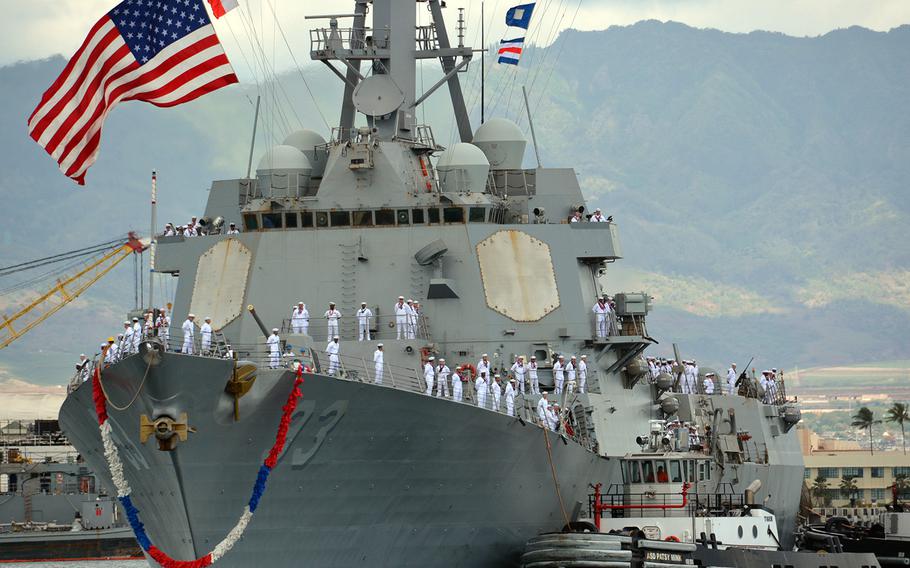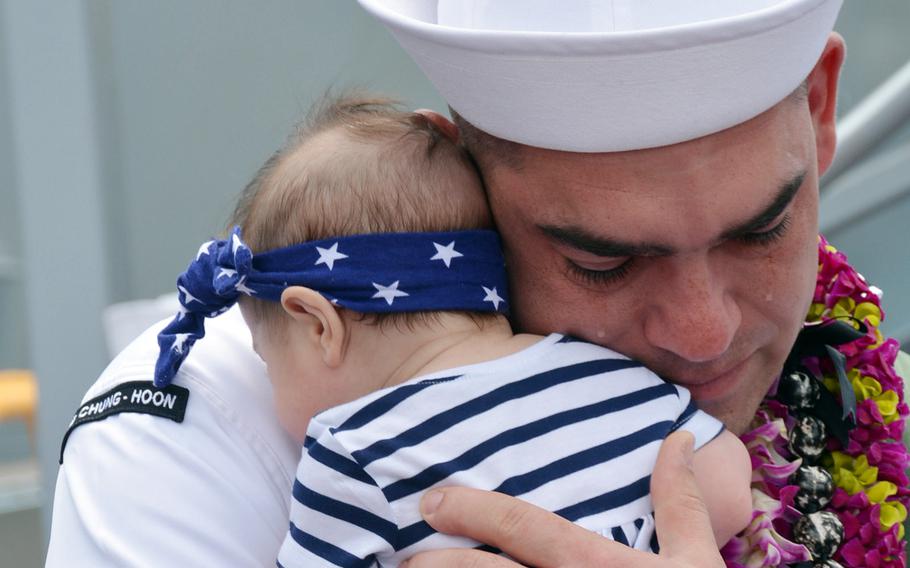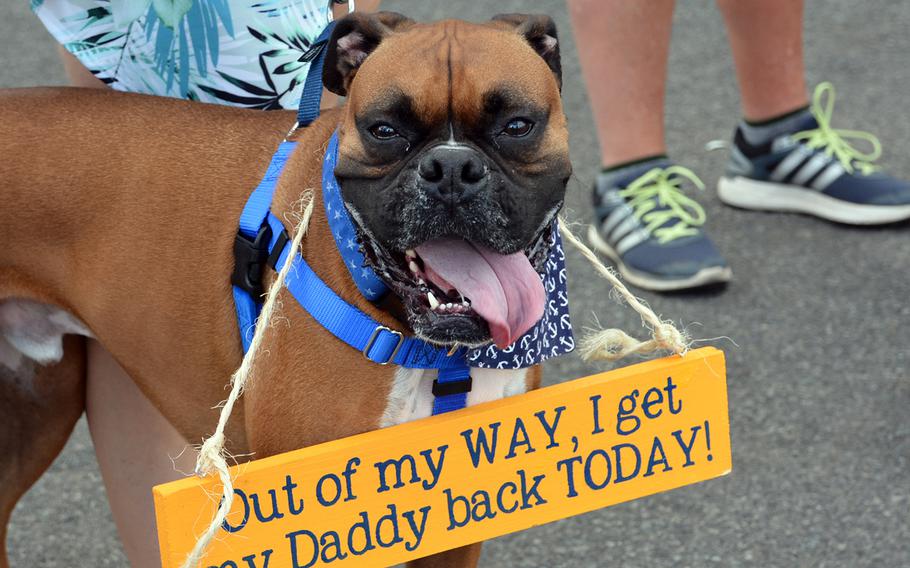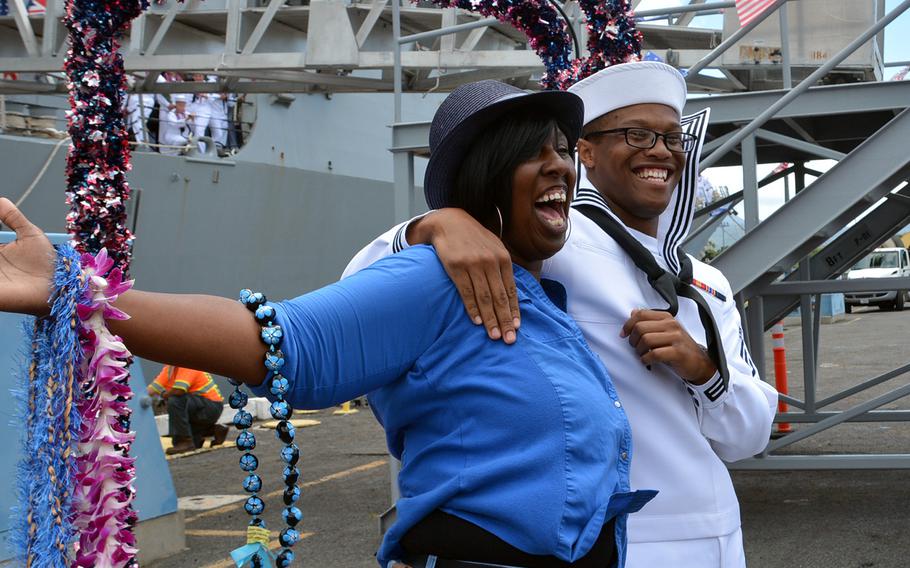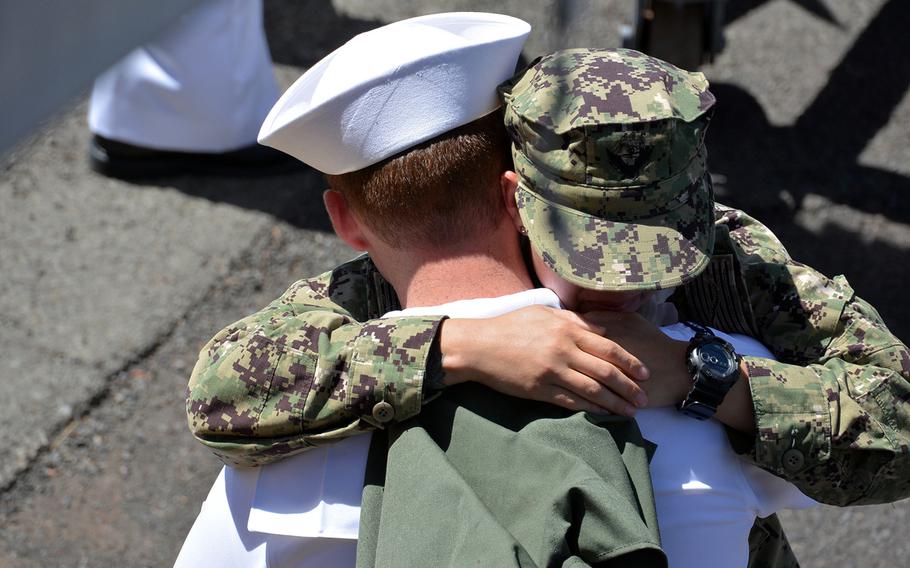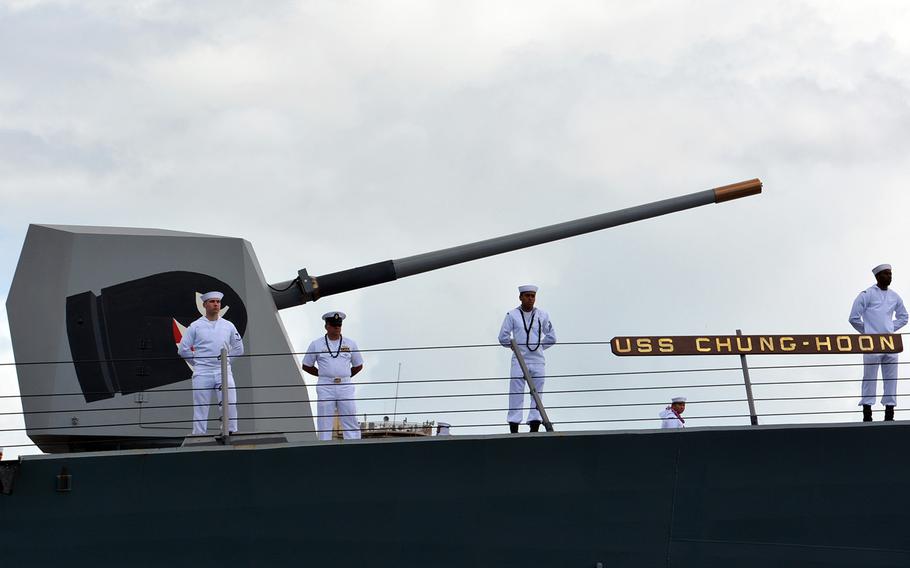 JOINT BASE PEARL HARBOR-HICKAM, Hawaii — The guided-missile destroyer USS Chung-Hoon, named for a Hawaiian admiral who displayed extraordinary heroism in World War II, returned to port in Pearl Harbor on Friday after a seven-month deployment that covered 54,000 nautical miles and included a freedom-of-navigation operation in the South China Sea.
Hundreds of family members, friends and shipmates crowded the pier as the ship arrived mid-morning. Among them was Michelle Punana Chung-Hoon, niece of the ship's namesake and the sponsor who christened the vessel in 2003, who rarely misses attending the destroyer's departures and returns.
The deployment took the Chung-Hoon — as part of the John C. Stennis Carrier Strike Group — to the areas of operations of U.S. 5th, 6th and 7th fleets. The ship, which deployed Nov. 1, included a detachment from Helicopter Maritime Strike Squadron 37.
"I think some of the biggest accomplishments we had were the drug seizures," said Cmdr. Brent Jackson from the ship's deck shortly after arriving. "We had drug seizures totaling $5 million.
"We also escorted many high-value units — both foreign and U.S. national and ally — through chokepoints that aren't particularly friendly to the United States," he said.
Chung-Hoon transited Bab el-Mandeb Strait between Yemen and Djibouti 14 times and the Strait of Hormuz in the Persian Gulf four times.
Last month, it joined the USS Preble for a freedom-of-navigation operation near the contested Spratly islands in the South China Sea. The ships sailed within 12 nautical miles of Gaven and Johnson reefs, which have been occupied and militarized by Beijing.
Gordon Chung-Hoon was born in Honolulu in 1910, and commanded the destroyer USS Sigsbee from May 1944 to October 1945.
He was awarded the Navy Cross and Silver Star for, among other things, keeping the Sigsbee's anti-aircraft batteries firing after a devasting kamikaze attack that killed 23 crewmen and almost sank the ship on April 14, 1945, while off the coast of Okinawa.
olson.wyatt@stripes.com Twitter: @WyattWOlson