USAA donates $30 million to help troops and veterans impacted by coronavirus pandemic
by
James Bolinger
August 21, 2020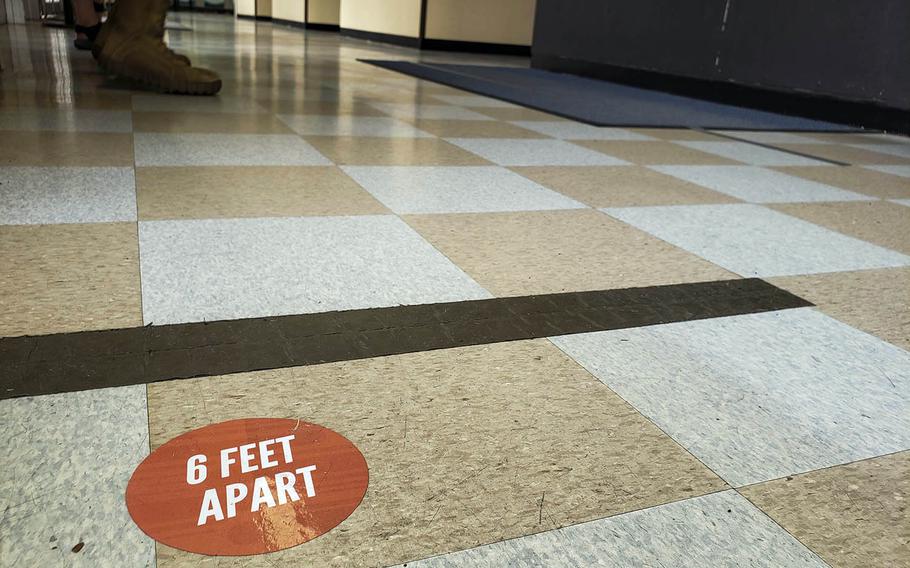 Stars and Stripes is making stories on the coronavirus pandemic available free of charge. See other free reports here. Sign up for our daily coronavirus newsletter here. Please support our journalism with a subscription.
USAA, an insurance and banking company with military roots, is donating $30 million to its military Family Relief Initiative to assist people struggling during the coronavirus pandemic.
This is the largest one-time donation in USAA's 100-year history, the firm announced Thursday in a press release. The donation follows nearly $11 million the company has gifted to coronavirus relief programs since the pandemic started.
USAA services more than 13 million military members, veterans and their families.
"This gift honors the resolve and sacrifice of our military community as well as the challenges they face by making sure they and their families have the support they need," USAA President and CEO Wayne Peacock said in the release.
Military families have experienced new challenges unique to the community, including interrupted moves with associated expenses and extended deployments, according to the release.
More than 23,000 activated guardsmen have been assisting with crisis response efforts, and military spouse unemployment has reached nearly 30%, nearly three times the level of their civilian peers. According to research from the COVID-19 Military Support Initiative, 25% of active military families were separated from service members who deployed or were activated to support government responses to the pandemic in its first three months. COVID-19 is the respiratory disease caused by the coronavirus.
Two dozen organizations affiliated with the U.S. military or veterans will receive a portion of the $30 million commitment, according to USAA.
U.S. military aid societies and organizations will share $20 million of the donation, among them: Army Emergency Relief, the Navy-Marine Corps Relief Society, the Air Force Aid Society, Coast Guard Mutual Assistance, the Enlisted Association of the National Guard of the United States, the We Care for America Foundation and the American Red Cross Service to the Armed Forces.
That money will provide zero-interest loans and emergency grants to eligible service members and their families to help with financial emergencies, virtual schooling costs and college expenses, according to USAA.
"This contribution gives military aid organizations a lasting benefit," the release stated. "As interest-free loans are repaid, the funds can help new recipients well into the future."
The remaining $10 million has been committed to nonprofit organizations that enhance veteran and spouse employment prospects, assist with childcare costs for junior enlisted military families, support virtual delivery of education and offer emotional support for children.
Those organizations include the Army Emergency Relief, Navy-Marine Corps Relief Society, the Air Force Aid Society and the Enlisted Association of the National Guard of the United States.
Since March, when most states ordered businesses to close and Americans to stay home, USAA has returned more than $1 billion to more than 7 million of its auto policy holders who were driving significantly less.
bolinger.james@stripes.com Twitter: @bolingerj2004