Gallery
US, WWII allies mark 75th anniversary of Battle of the Coral Sea
by
Meredith Tibbetts
May 6, 2017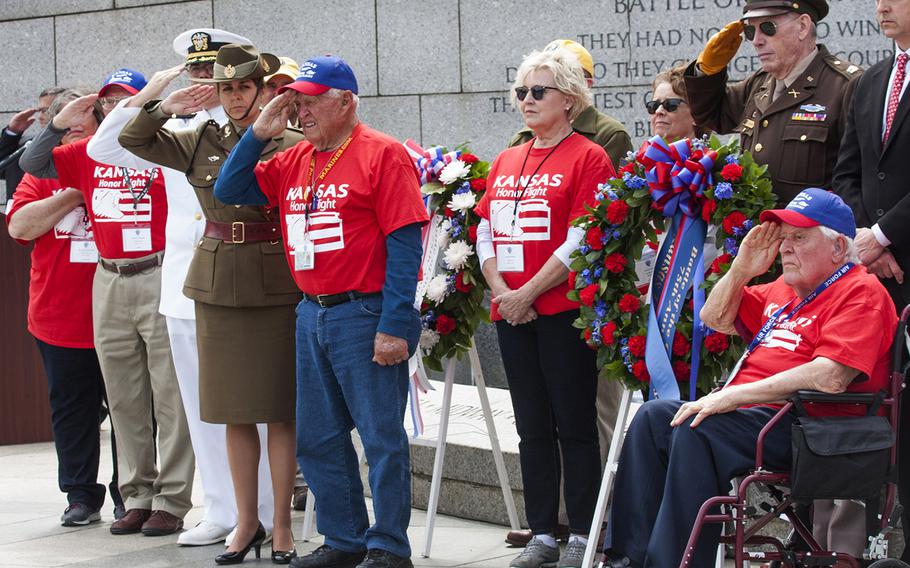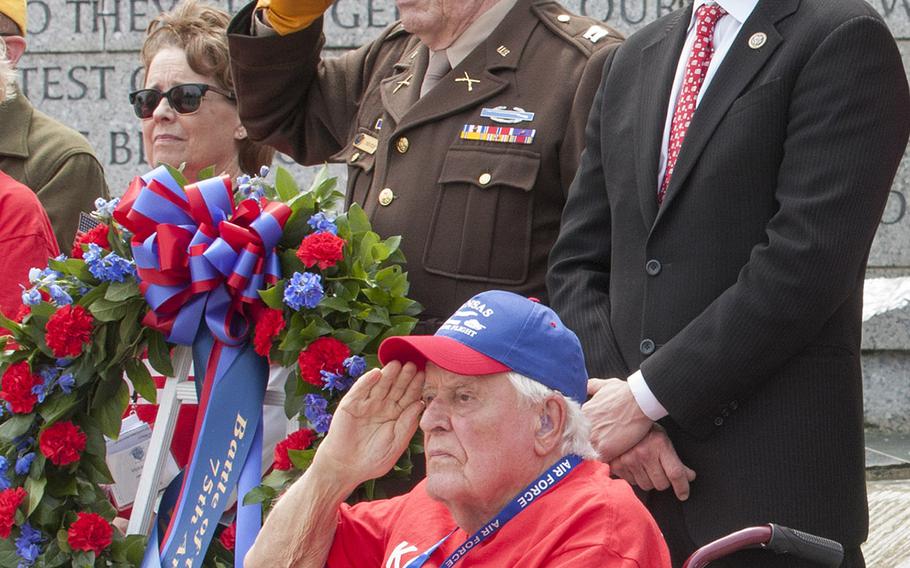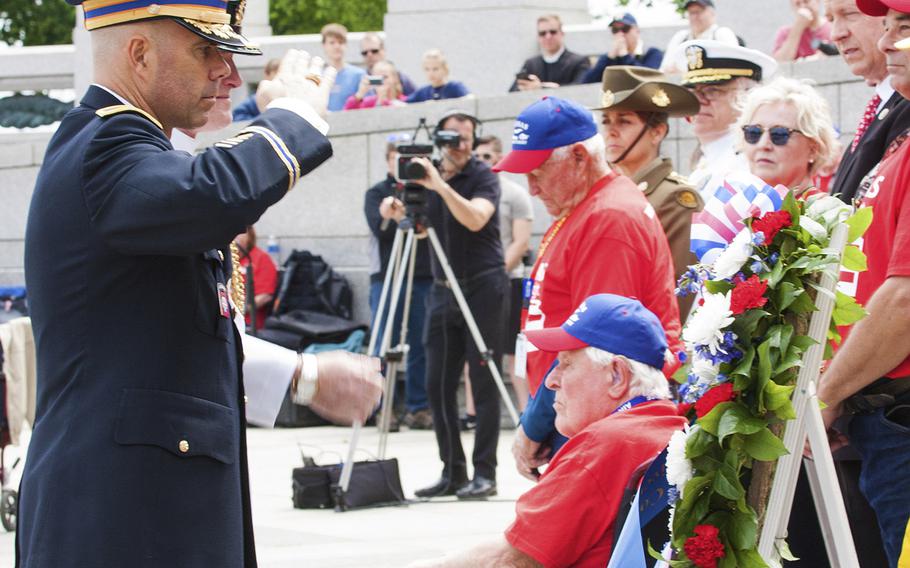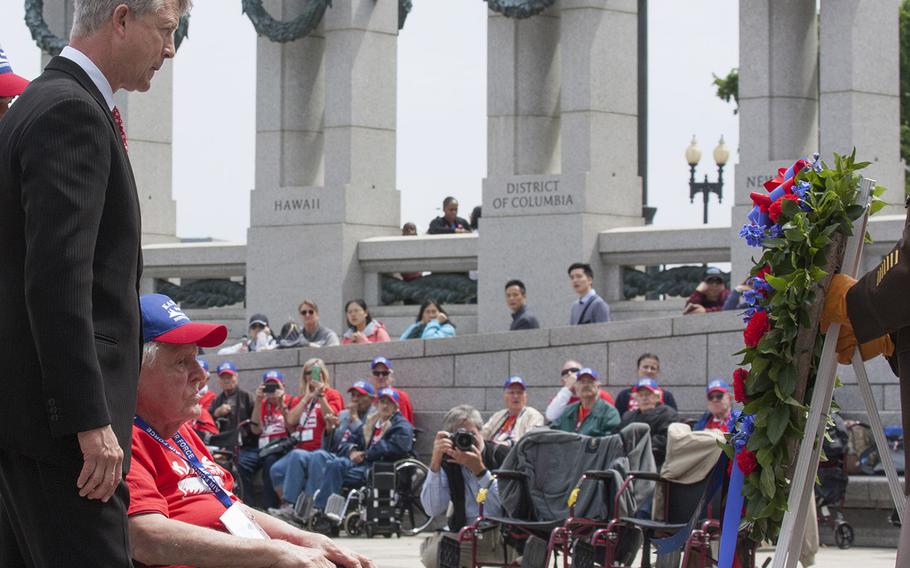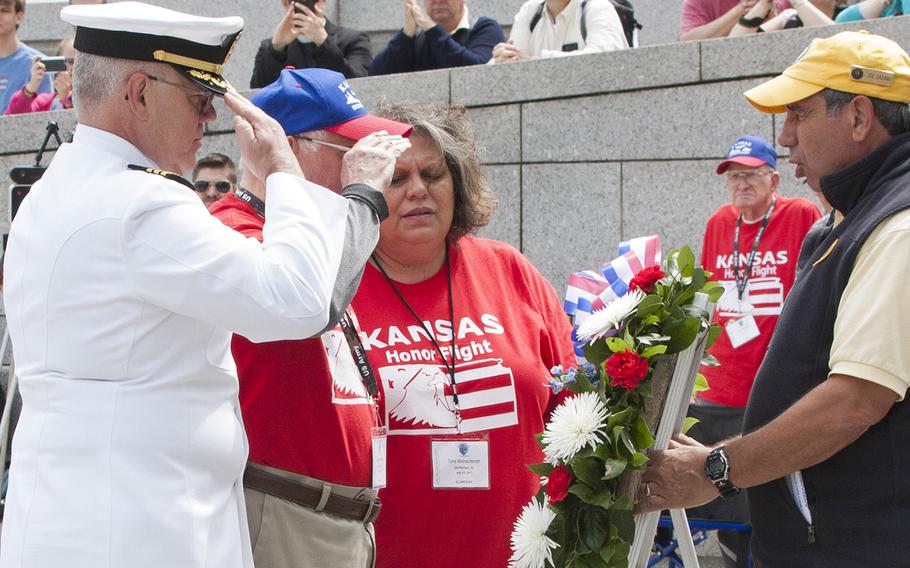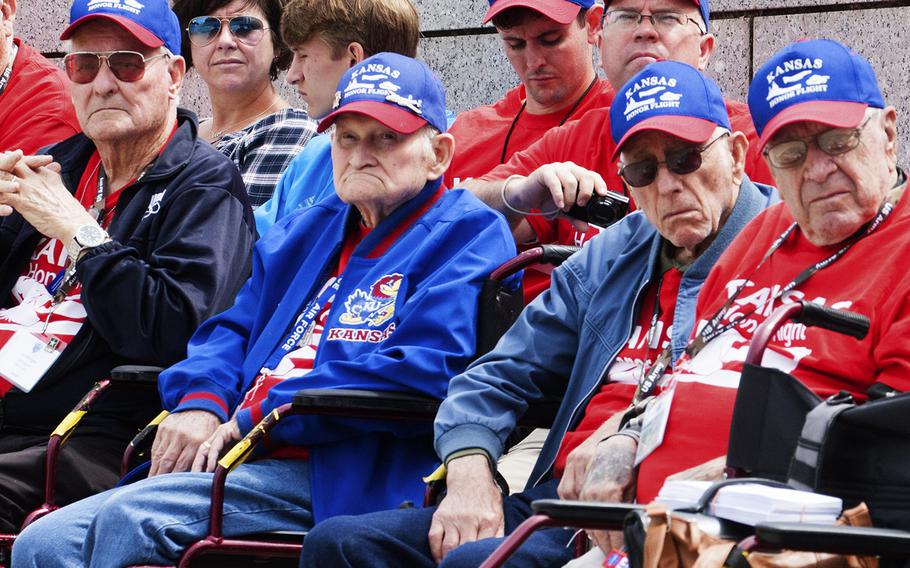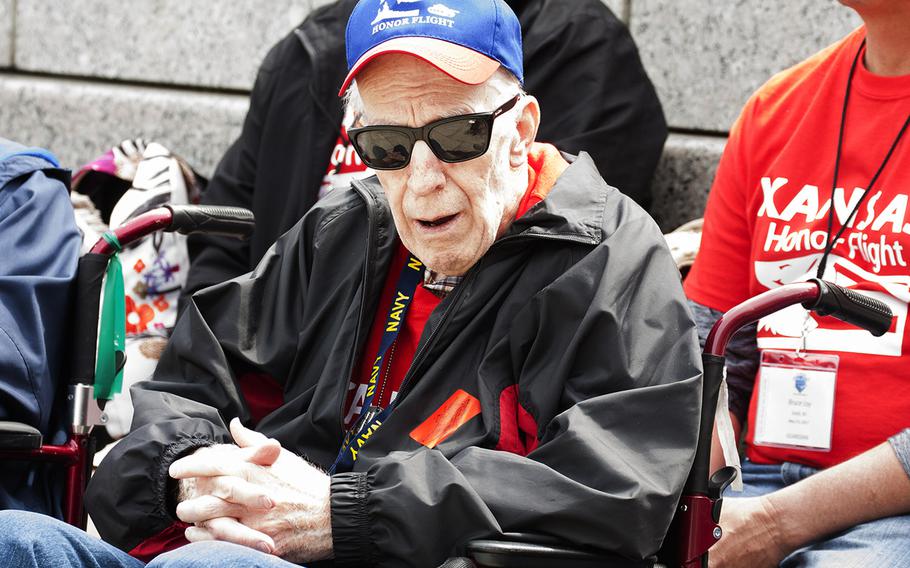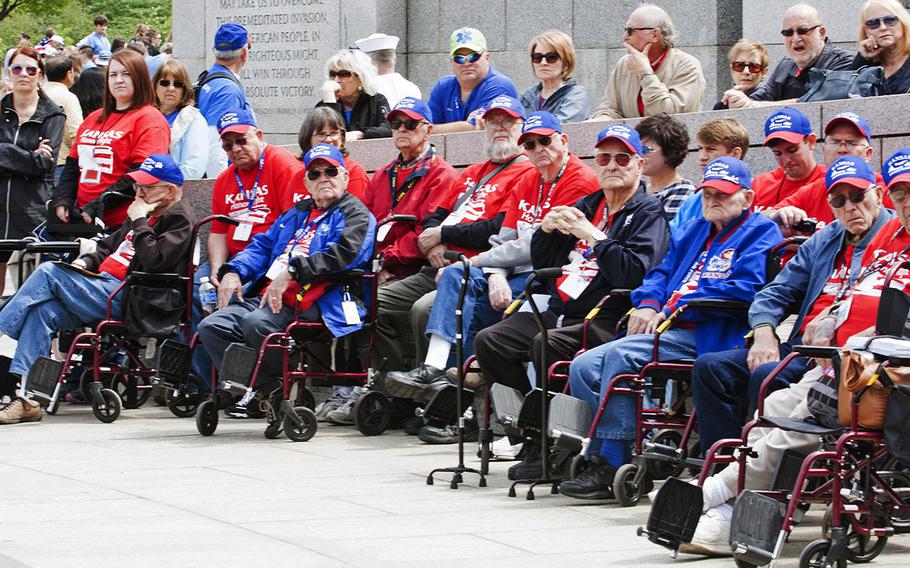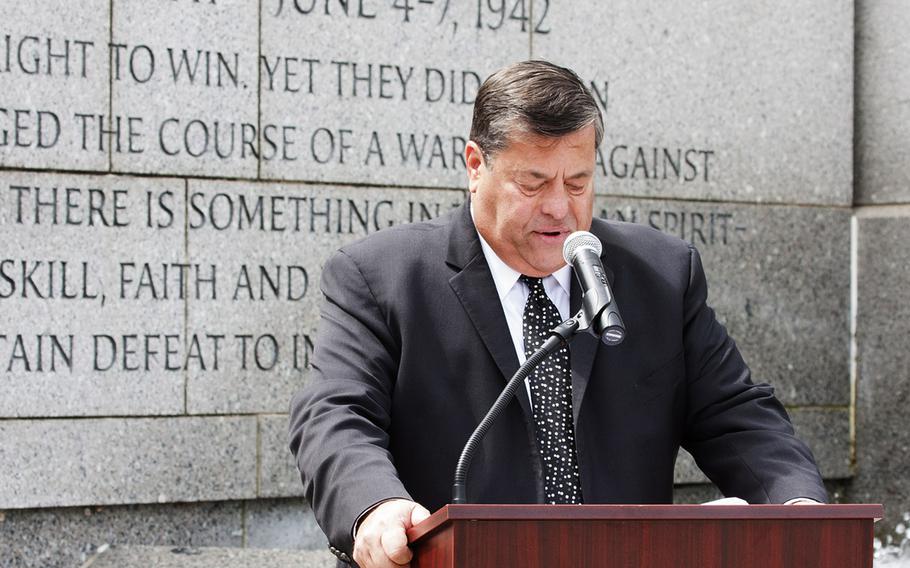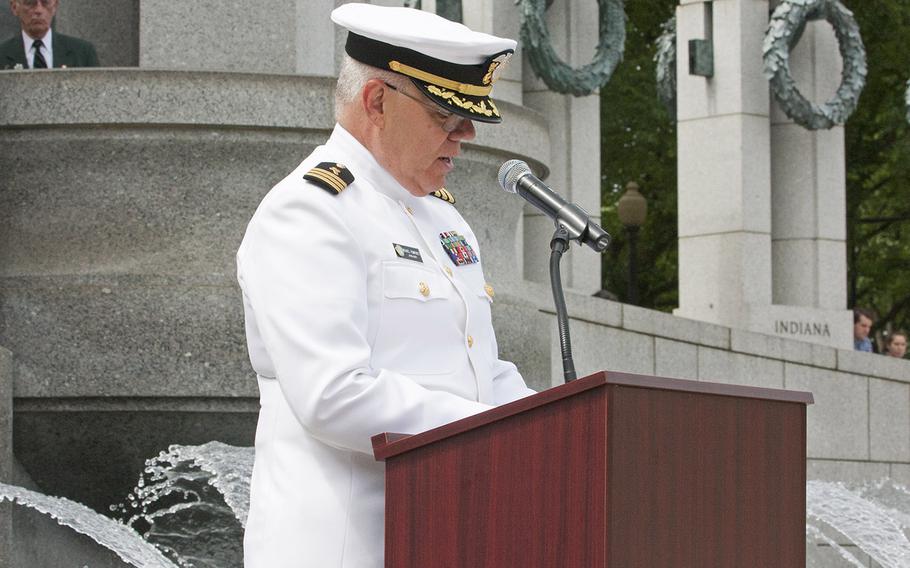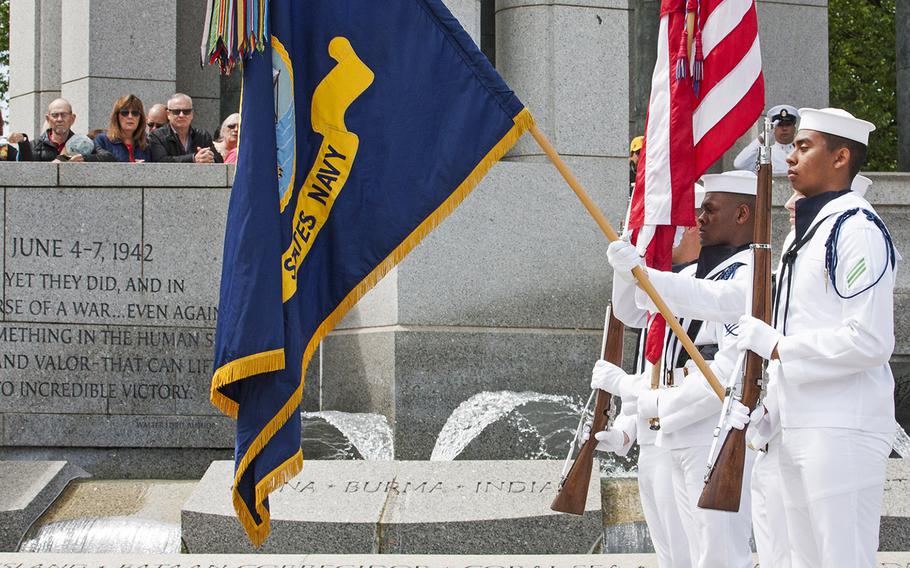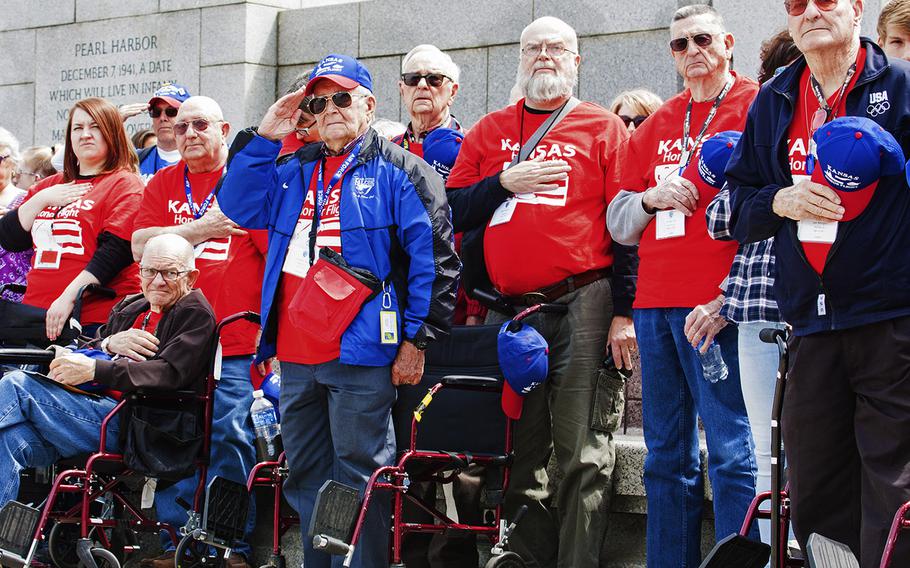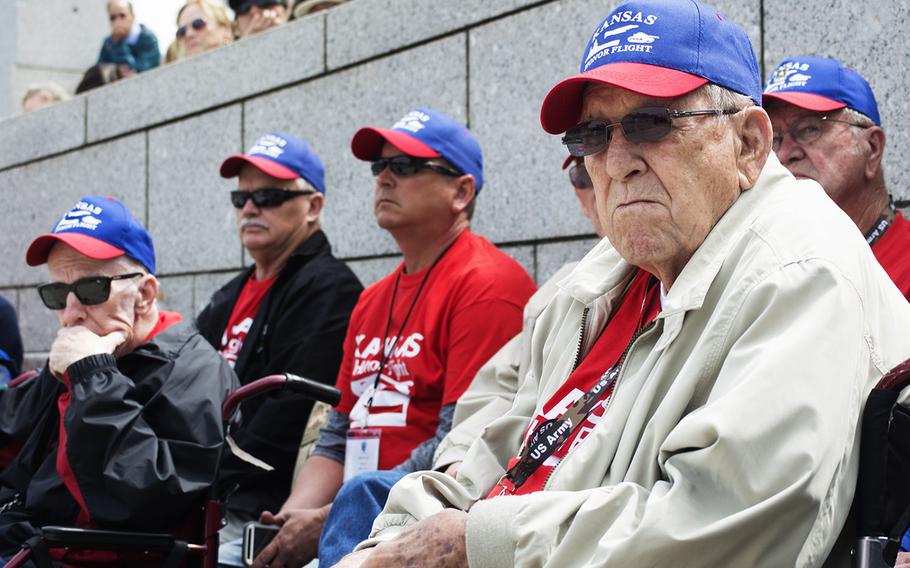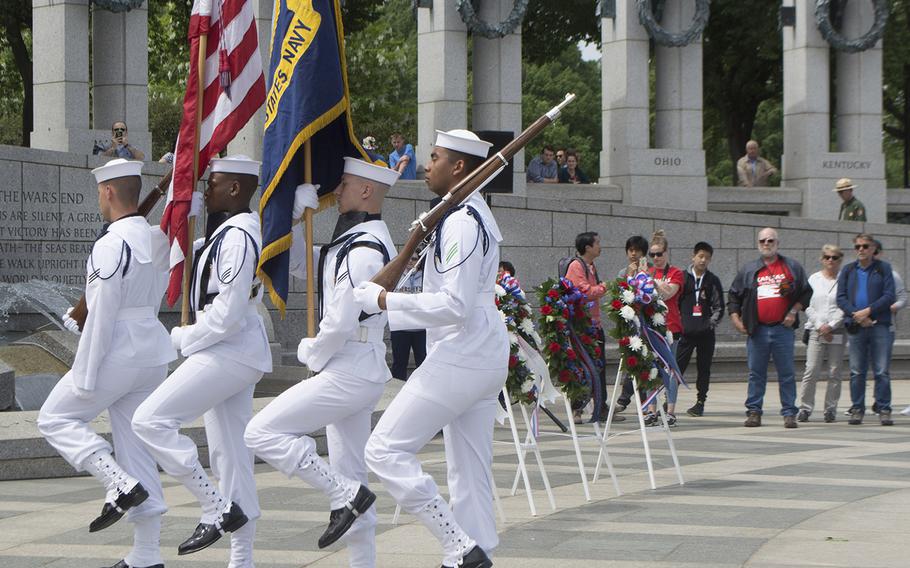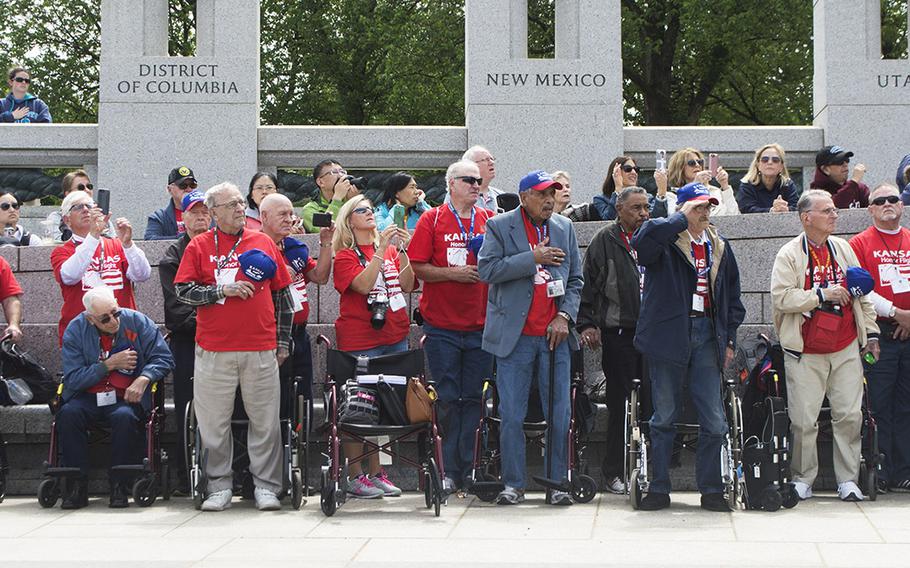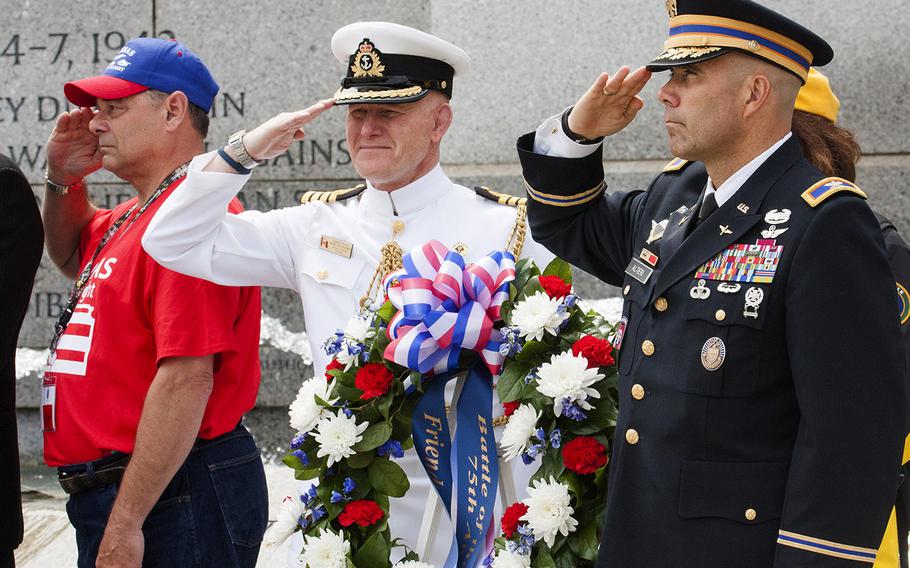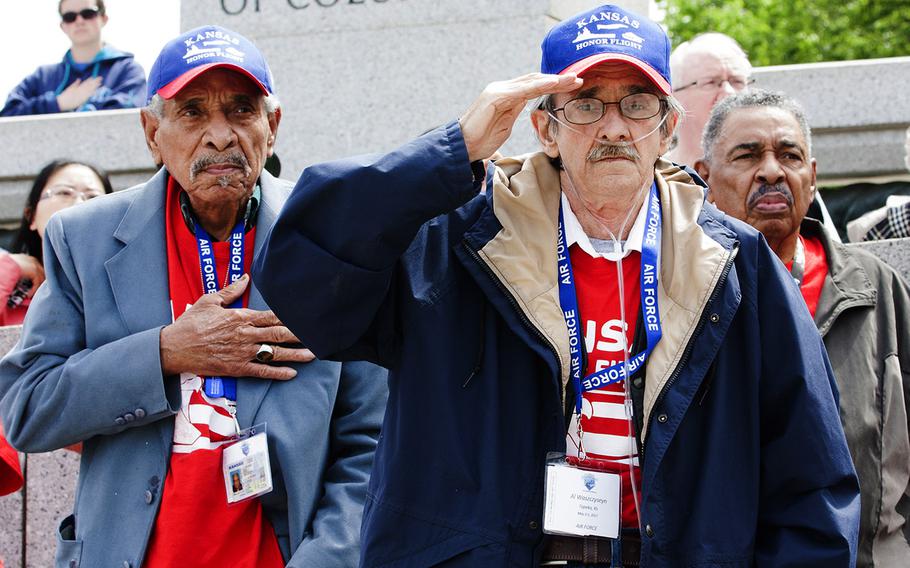 WASHINGTON — When United States and Australian forces faced off against Japan from May 4-8, 1942 in the Battle of the Coral Sea, it marked the first time aircraft carriers engaged each other. The battle resulted in 656 Allied and 966 Japanese deaths.
Seventy-five years later in Washington, D.C., the Friends of the National World War II Memorial and veterans with the Kansas Honor Flight participated in a commemoration of the battle.
Four wreaths were presented at the Pacific Theater side of the National World War II Memorial during Thursday's ceremony, representing the U.S., the Embassy of Australia, the Kansas Honor Flight and the Friends of the World War II Memorial.
Navy Chaplain Cmdr. Michael Pumphrey and WWII veteran Charles Friedley laid the wreath for the U.S. Friedley was a paratrooper with the 82nd Airborne.
Lt. Col. Melissa Campbell of the Australian defense staff laid the wreath representing Australia, along with Loyal Shirley, who served as a Marine stateside during the war.
Rep. Roger Marshall, R-Kan., and Ewin Aley laid the wreath representing the Kansas Honor Flight. Aley fought in WWII, Korea and Vietnam, and served in the Marines as well as the Air Force.
Representing the Friends of the National World War II Memorial were Col. Jayson Altieri, U.S. Army, and Capt. Marc Batsford, Canadian Forces Naval Attache.
The Battle of the Coral Sea was a strategic victory for the U.S. and Australia, as the damage inflicted on two Japanese carriers forced them to avoid the pivotal Battle of Midway a month later.
tibbetts.meredith@stripes.com Twitter: mjtibbs