VIDEOS
Undefeatable spirit and celebrity mark opening of the Invictus Games in Orlando
---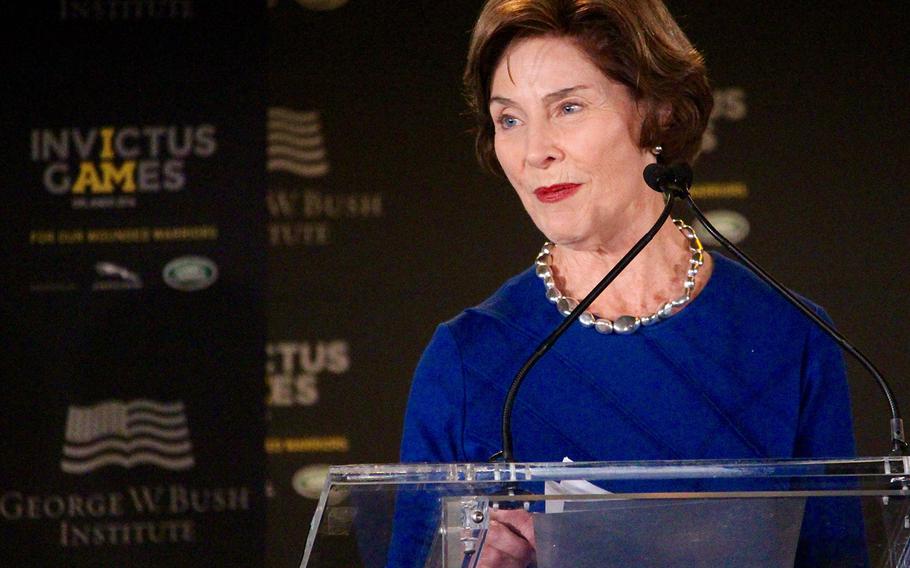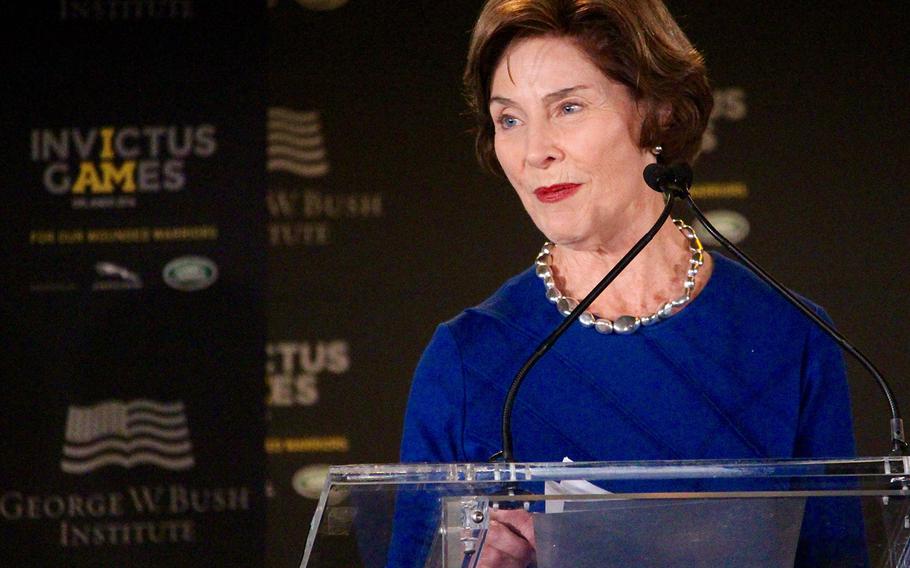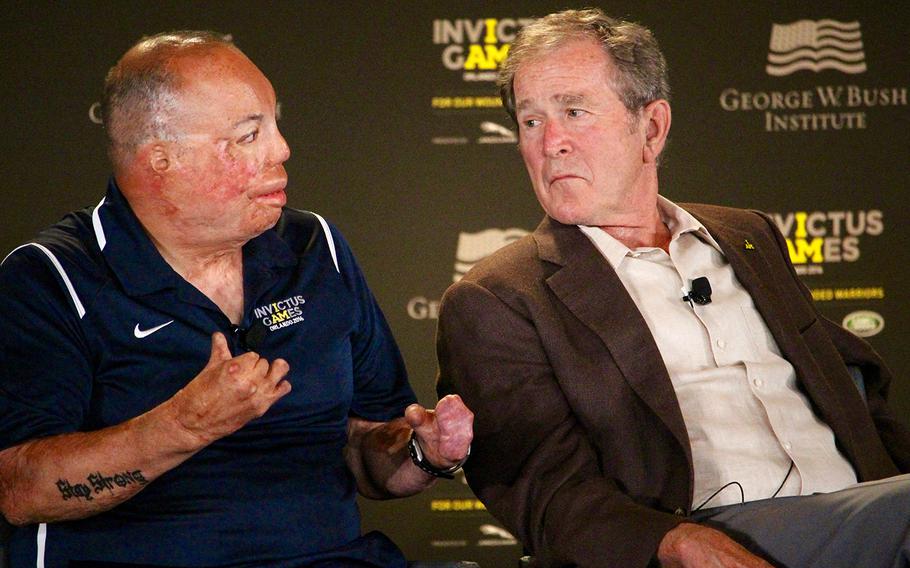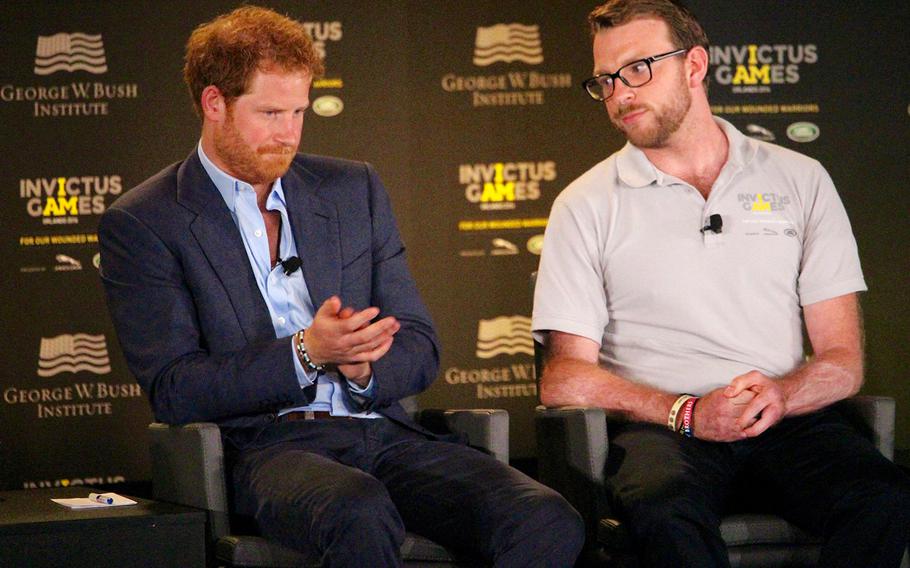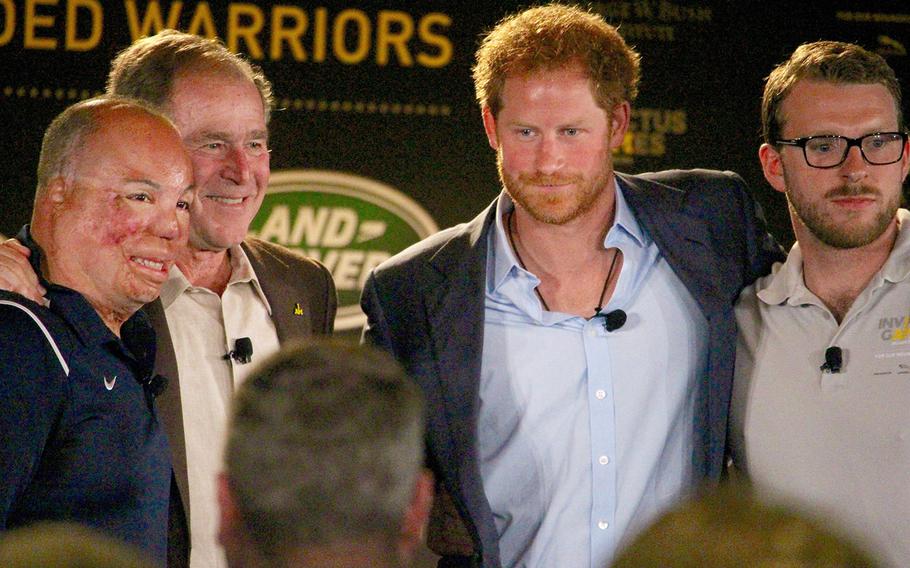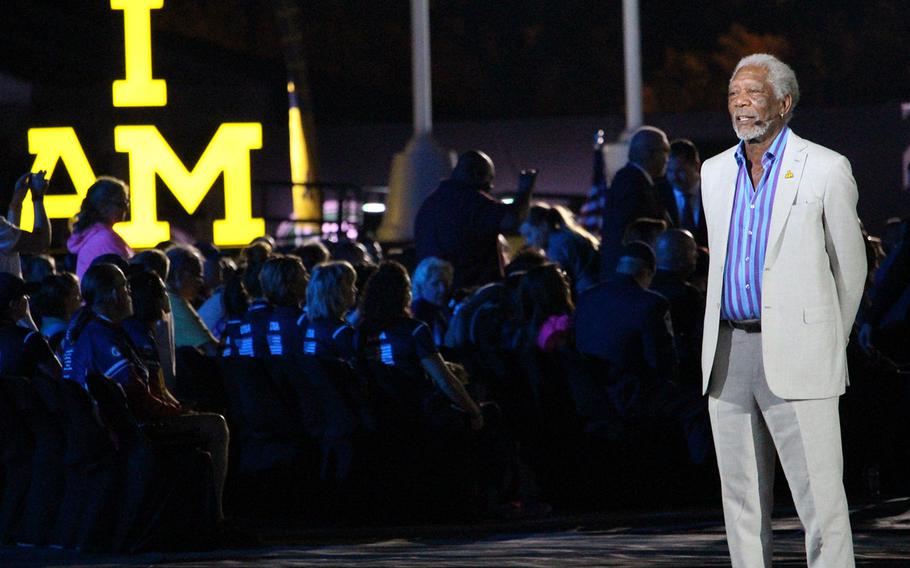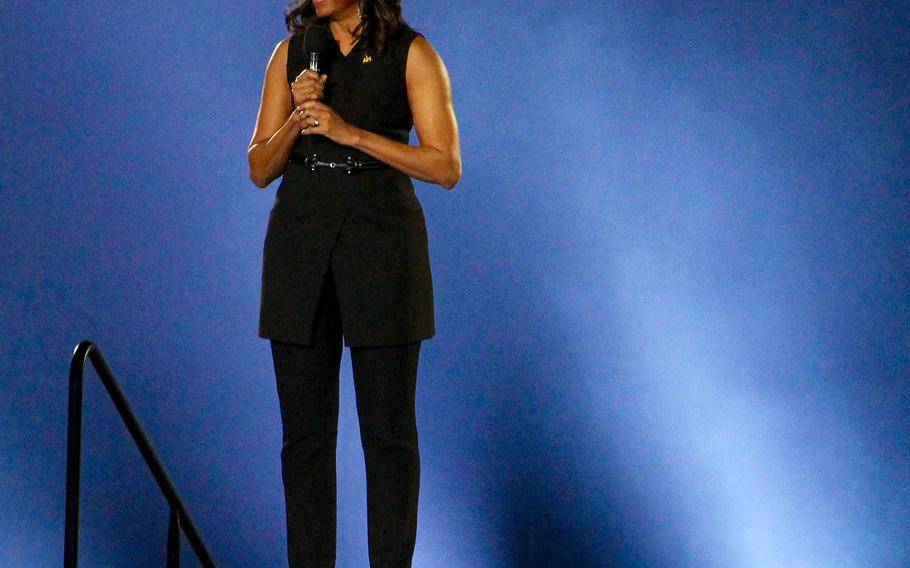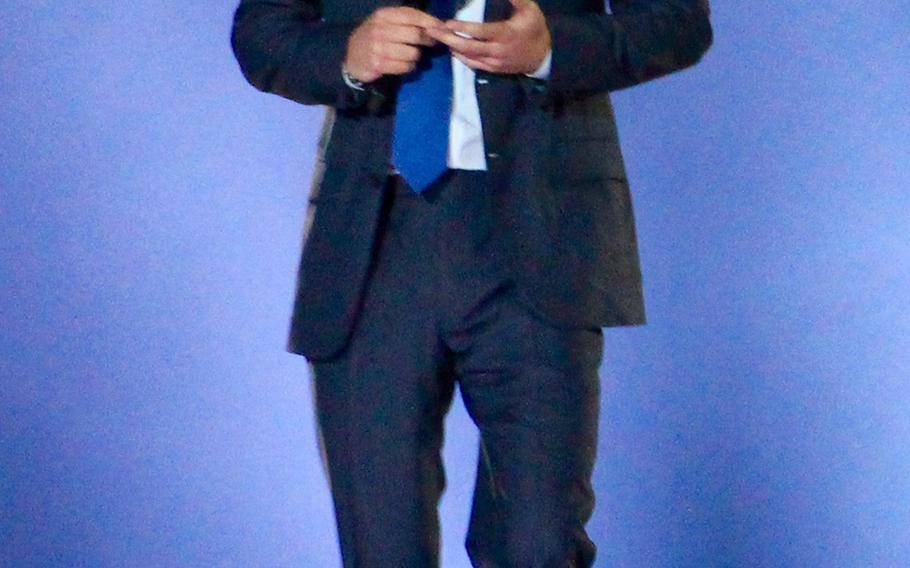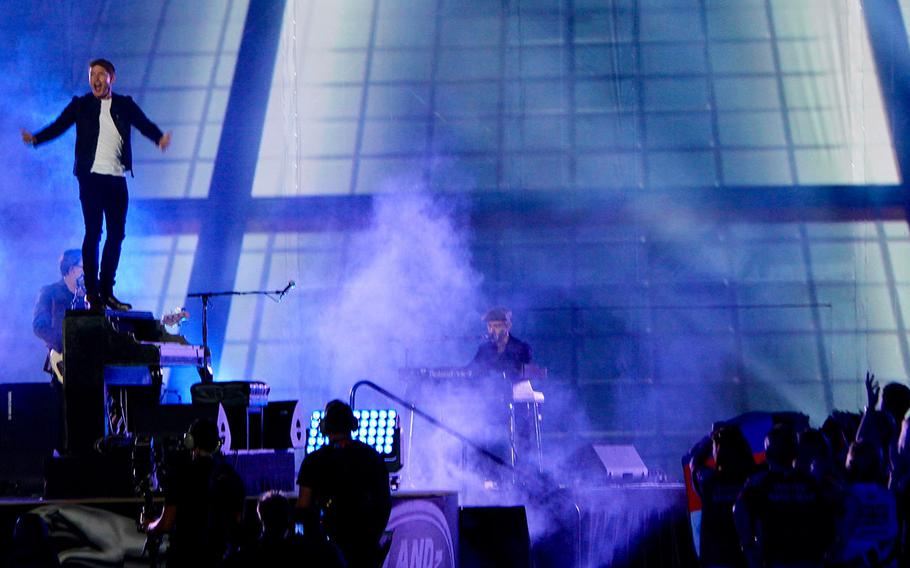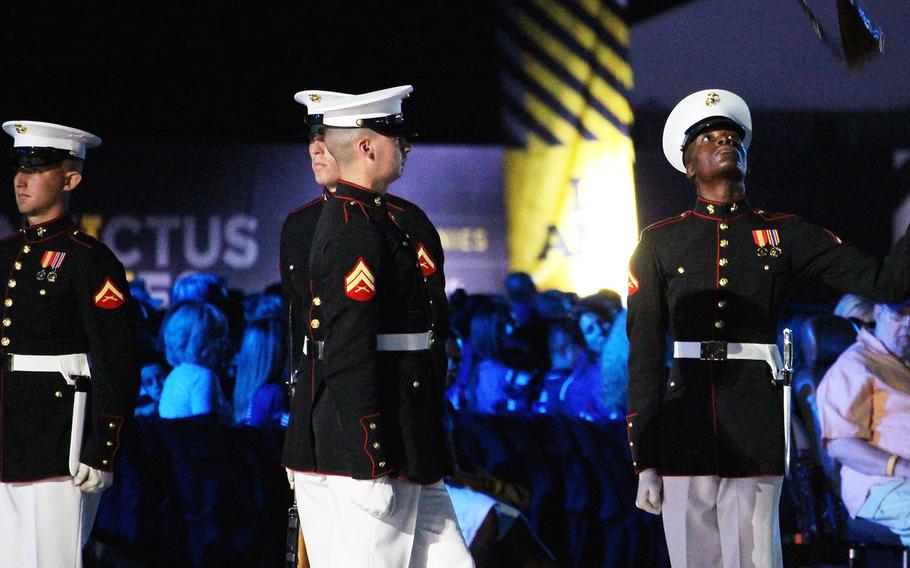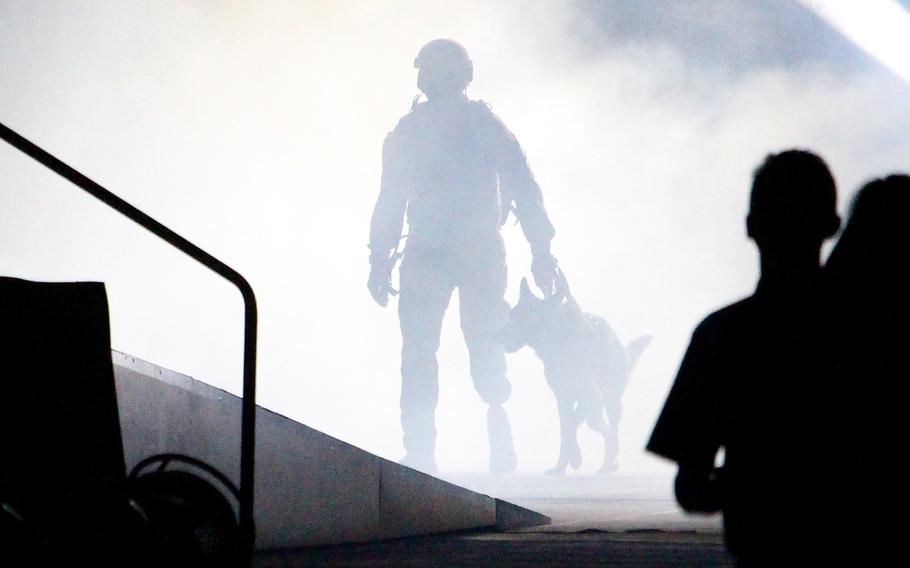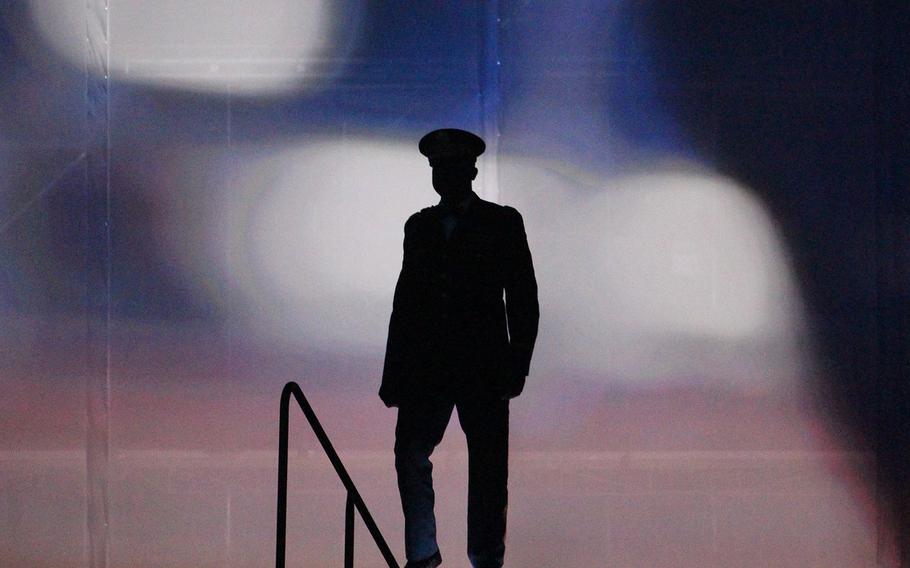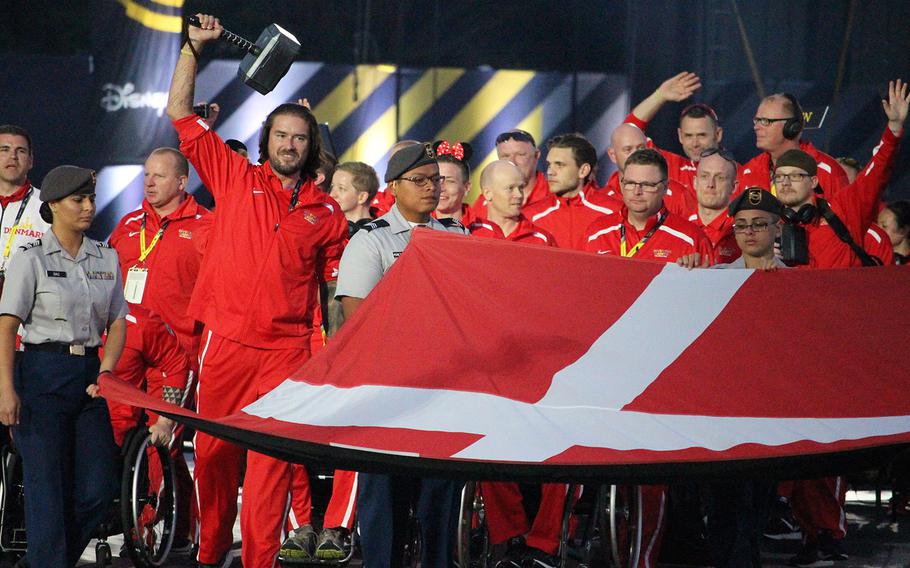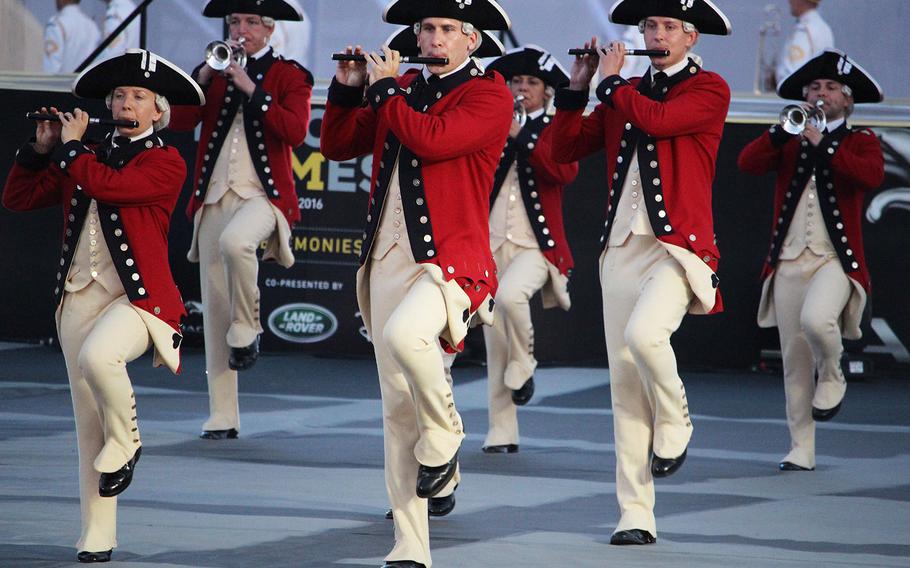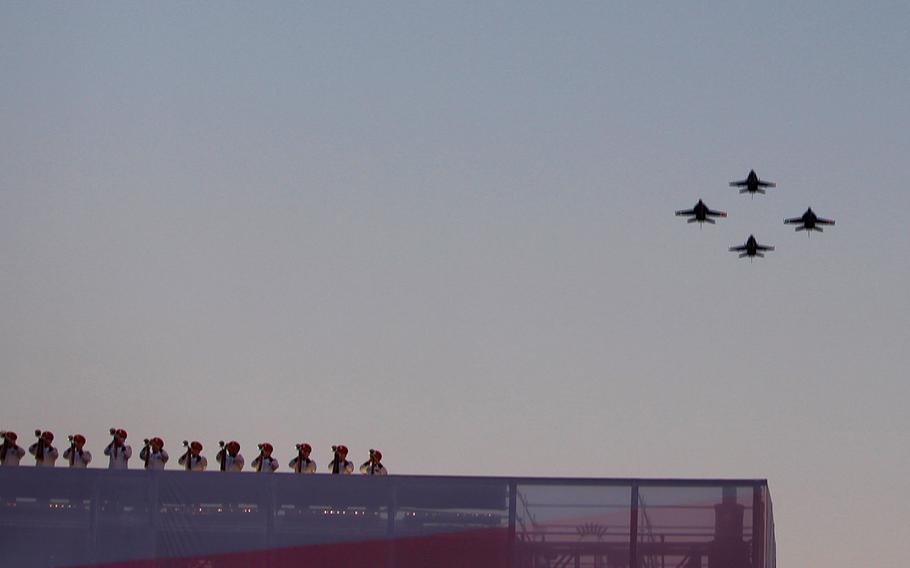 ORLANDO, Fla. — There was a prince, a president and a first lady — but they weren't even the most interesting people in the room Sunday afternoon.
In the evening, at the opening ceremony of the Invictus Games, James Blunt dazzled the crowd with six songs, jumping on top of his piano at one point to encourage people to clap along. Morgan Freeman's appearance sent a roar through the audience, and First Lady Michelle Obama brought them to their feet.
Still, the most ardent applause was for the athletes whose debilitating wounds have not stopped them, here to compete in the international games for wounded and ill servicemembers.
"You will see people that should have died on the battlefield but instead are going for gold on the athletic field," Prince Harry said to a thunderous crowd during the opening ceremony at the ESPN Wide World of Sports arena at Disney World. "You will be inspired."
The younger British royal launched the Invictus Games in 2014 in London after he saw the rehabilitative power of sport at the U.S. Warrior Games and wanted to take that healing spirit global.
He said the London games focused attention on the indomitable spirit of wounded warriors.
This year, he said he wanted the games to shed light on the invisible wounds of war: post-traumatic stress and traumatic brain injury. The prince served two tours in Afghanistan in the UK Armed Forces, and as an Apache pilot he provided cover for teams evacuating casualties from the battlefield.
When you cheer for the athlete missing a limb, he told the audience, "cheer also for the man who overcame anxiety so severe he wouldn't leave his house. Let's cheer for the woman with PTS and the soldier brave enough to get help for his depression."
Earlier Sunday, the prince shared a stage with President George W. Bush, the honorary chairman of the games, and two wounded warriors during a symposium on the stigma surrounding mental health.
"There's no reason in the world why people should be hiding in shame after serving their country," the prince said.
It takes courage to seek help for mental injuries, Bush agreed.
"You want to see someone whose life was miserable at one point and he said, 'I am not gonna let it get me down?' " Bush said. "This man is it."
He turned to Air Force Master Sgt. Israel Del Toro Jr., 40, burned and scarred on 80 percent of his body.
He was lit ablaze by a bomb blast in Afghanistan in 2005, and though it didn't kill him, he was scarred inside and out. He spent four months in a coma and wasn't supposed to survive. Doctors said he would never walk or breathe on his own again. They said he would spend 18 months in hospital.
Del Toro captured the audience at the symposium with his sense of humor and salty language, which had Bush laughing. He told his story again in detail at the opening ceremony.
"My darkest hour was when I saw my face for the first time," he said. "I was scared. If I thought I was a monster, what would my son think?"
His son loved him anyway, he said, and Del Toro defied his doctors, walking out of the hospital just two months later. He is back on active duty in the Air Force and is here competing in cycling, powerlifting and track and field — and his son is his biggest cheerleader.
Athletes took the stage to lead by example. Staff Sgt. Randi Gavell described how her trauma left her angry and confused. She couldn't understand why she was having so much trouble remembering things.
She didn't seek help. She drank too much, had bad relationships and was causing pain to the people closest to her, she said. When she finally got help, she found adaptive sports.
"I met people fighting similar battles," she said. "I no longer felt alone."
Now, she's more accepting of help, she said. She still struggles with her memory, with socializing and with large crowds, she told the symposium audience, which included the Bushes, the prince, and generals and admirals from each service.
"Today I am sharing my story with the hope that I am helping someone else," she said.
Like the Olympics, Sunday night's ceremony was a giant celebration. It included fireworks, the Navy band with its full horn section and the Marine Corps Silent Drill Platoon, which stomped in unison, marching into creative formations while clapping and twirling their rifles like perfectly synchronized batons. British opera singer Laura Wright performed the song "Invincible" that she wrote for the event.
Finals begin Monday for 500 athletes from 14 countries — the largest being the U.S. team with 115 people and the U.K. team of 110. The U.S. team captain traveled to London to receive the Invictus flag from Prince Harry. He brought it last week to Toronto, which will host the 2017 games, then to Washington, D.C., to the first lady, who brought it to the games.
"Like Prince Harry, I am so incredibly inspired by all of you," she said at the ceremony. "I am inspired by your courage, by your love of country, by the sacrifices you make every single day, particularly by the wounded warriors and the caregivers, who show such strength and resilience in the face of challenges that most of us can't even imagine."
The warriors endured countless surgeries and months or years of recovery, then went on to achieve athletic heights, she said.
Meanwhile, the caregivers dropped everything to step in and "manage all the appointments and the medication, all the finances, often juggling a job, raising kids at the same time."
That's really what the Invictus Games are all about, she said.
"They are about sharing your stories and achievements with the world, so we all can aspire to live up to your example."
cahn.dianna@stripes.com Twitter: @DiannaCahn
---
---
---
---