Video
Tyndall AFB leveled by Hurricane Michael as most other installations avoid major damage
by
Caitlin Kenney Corey Dickstein
October 11, 2018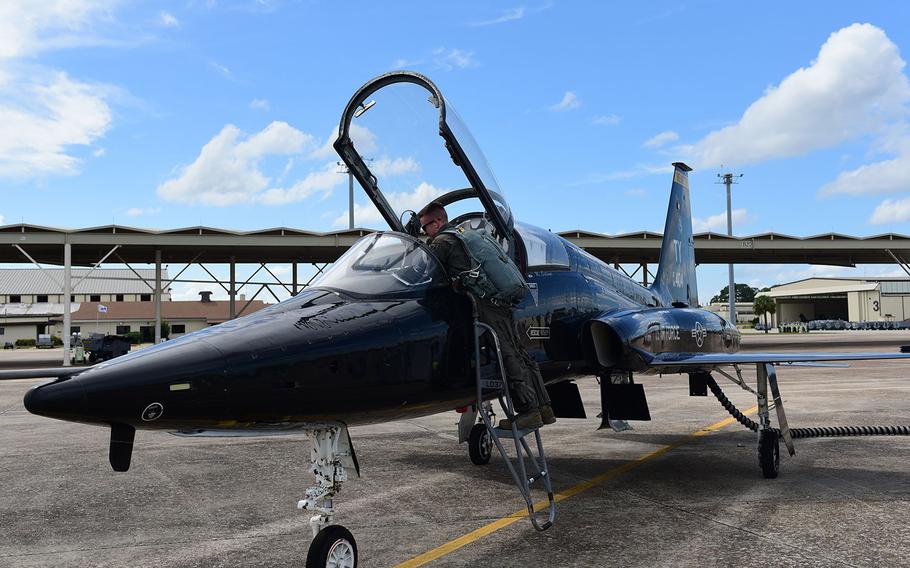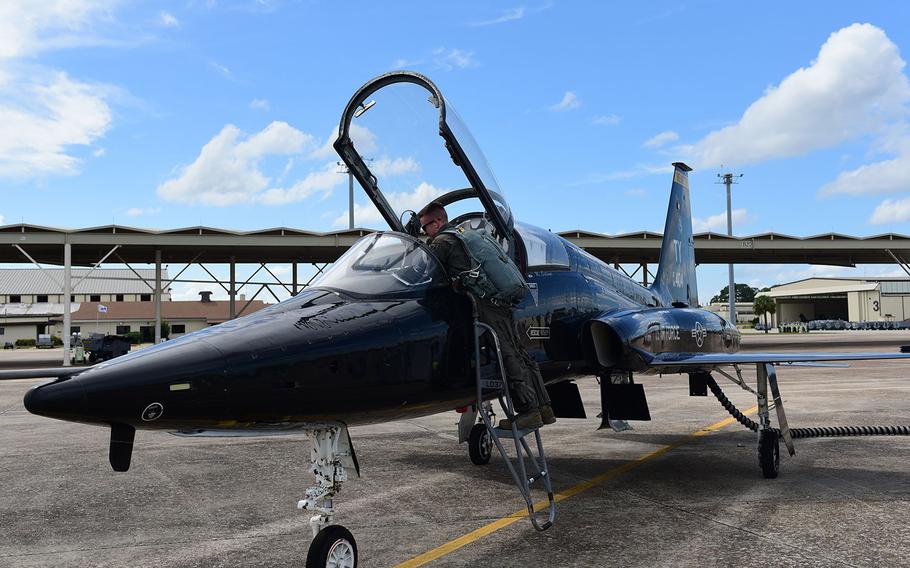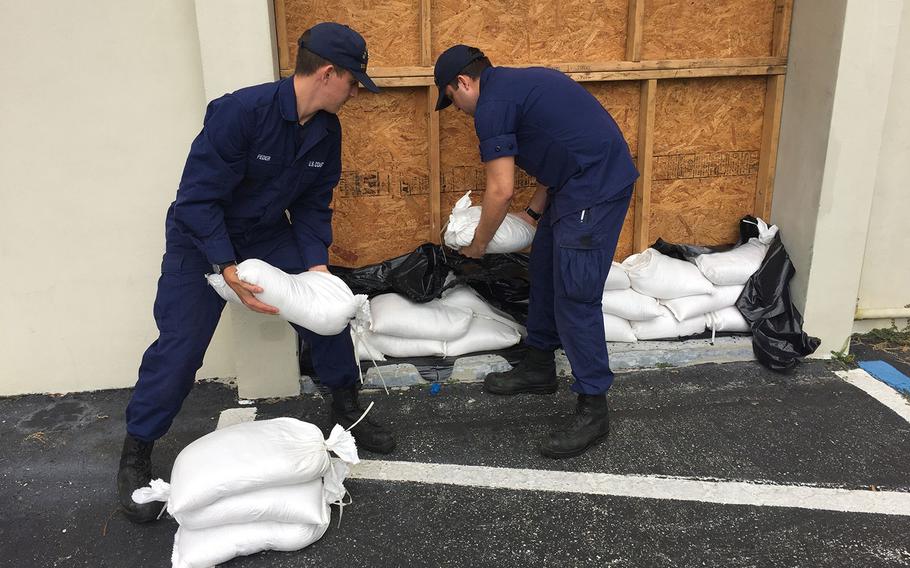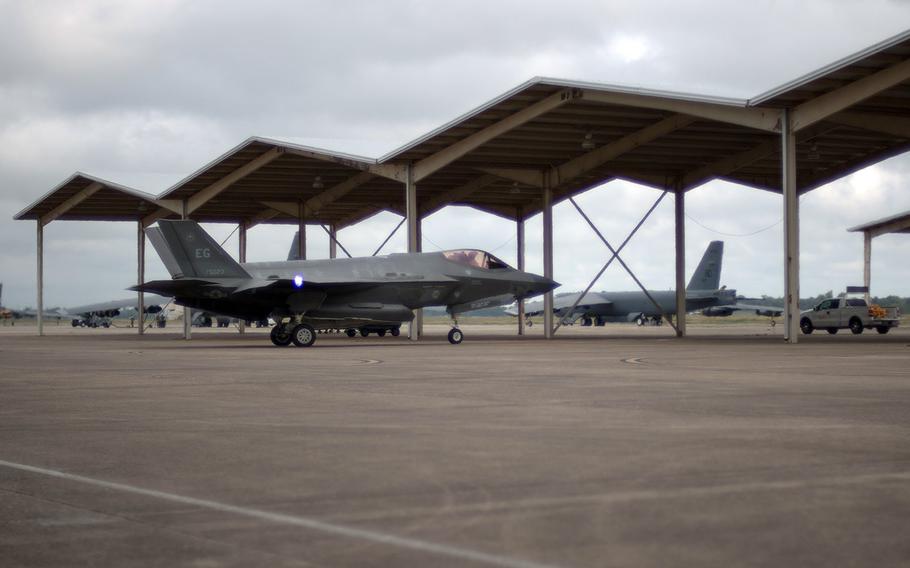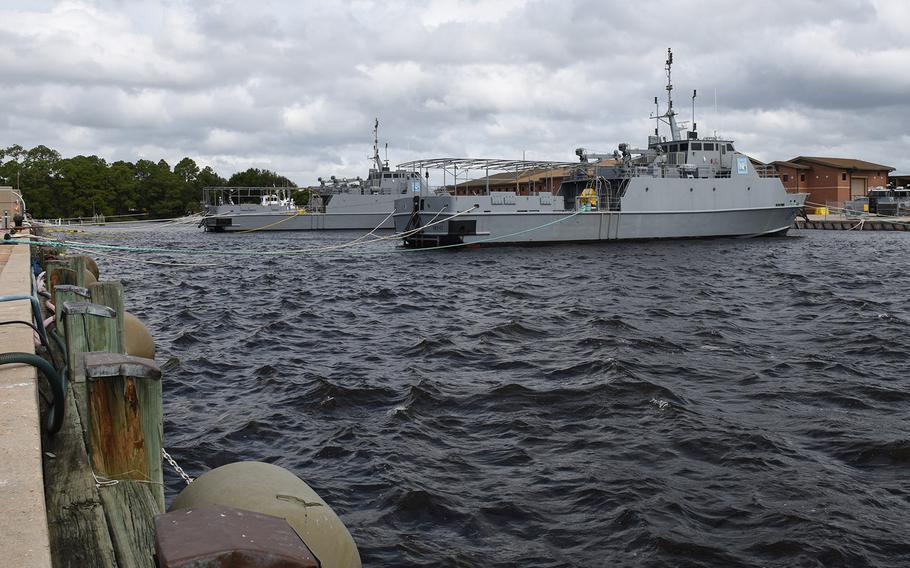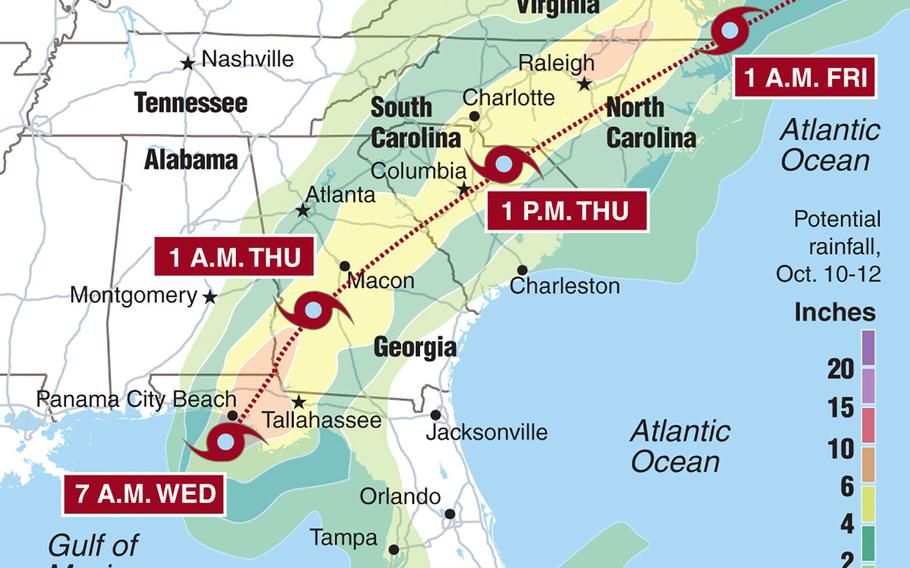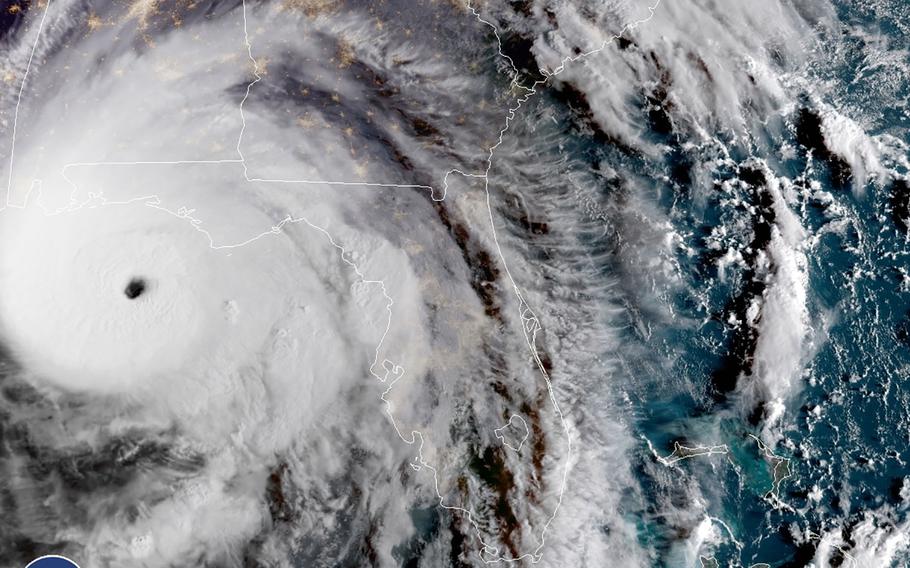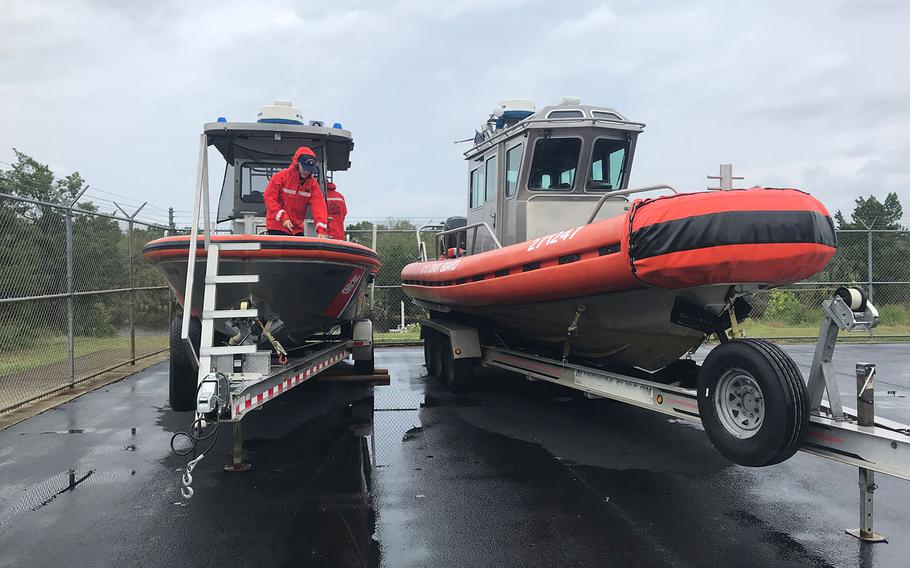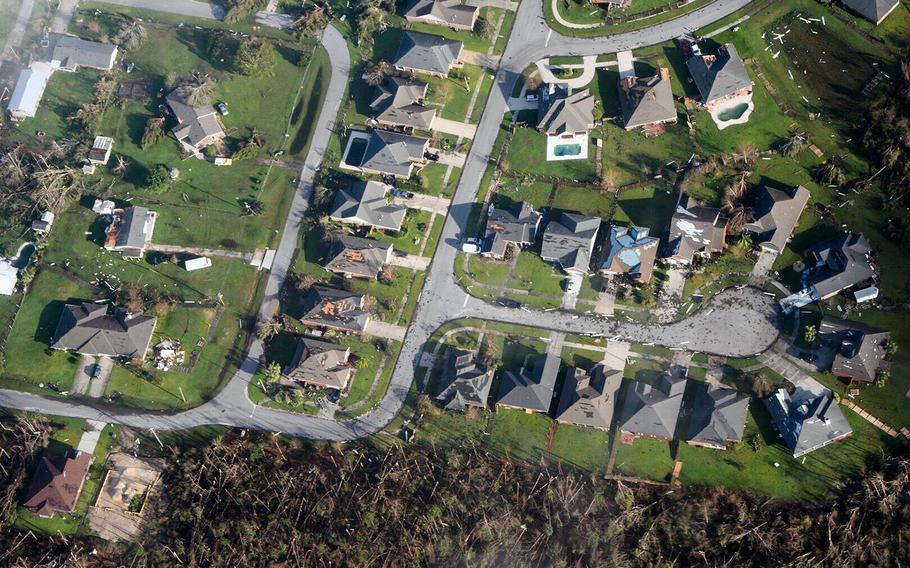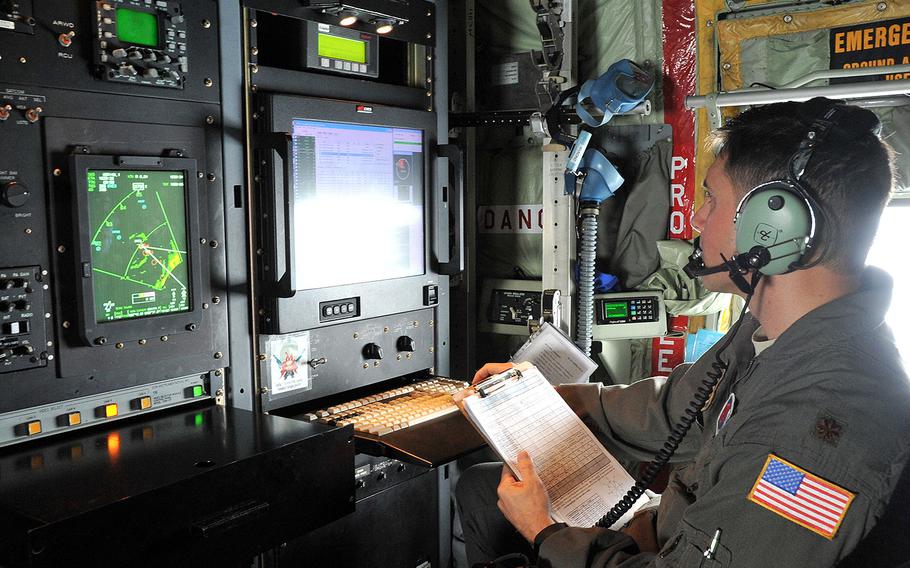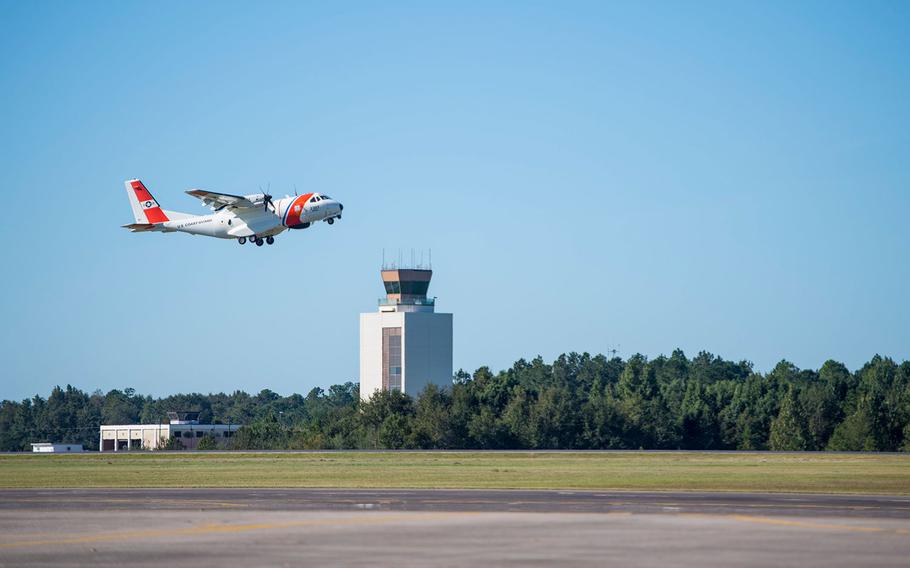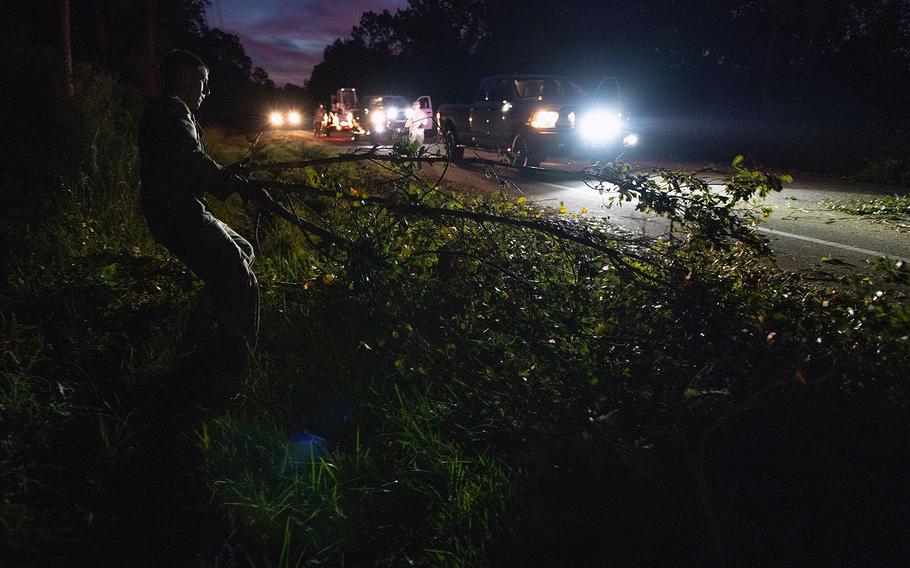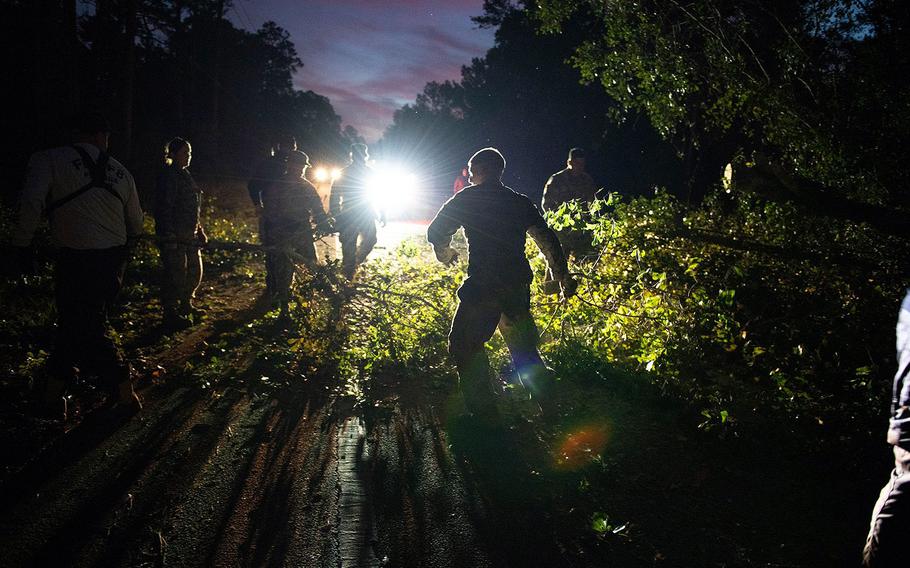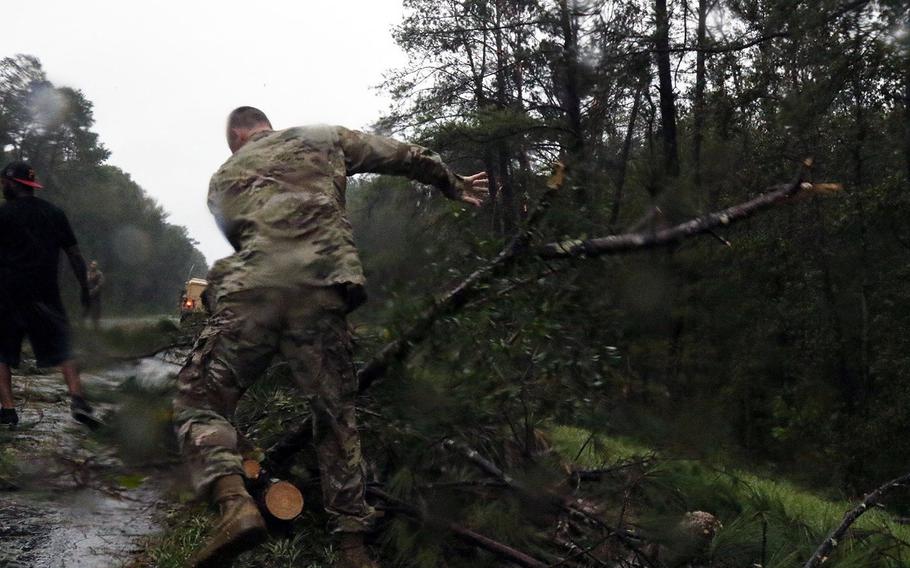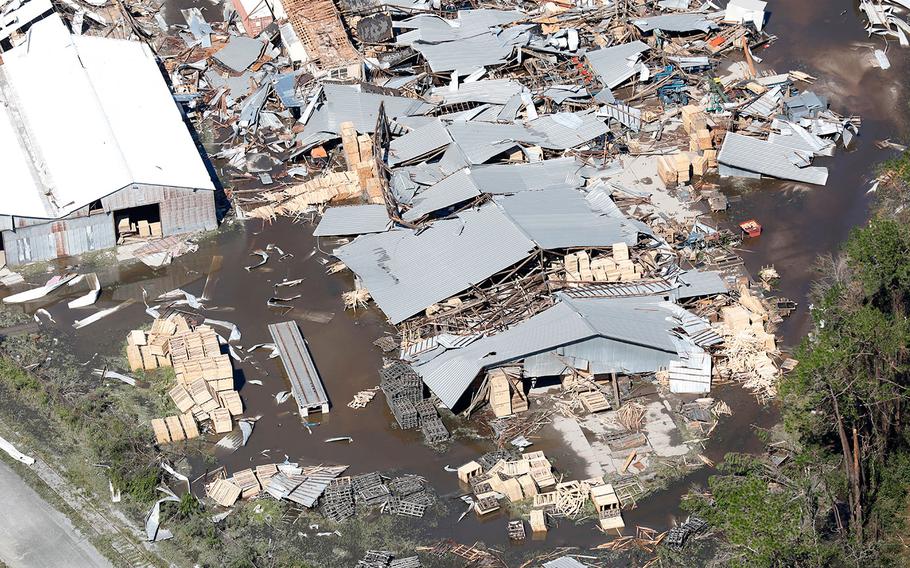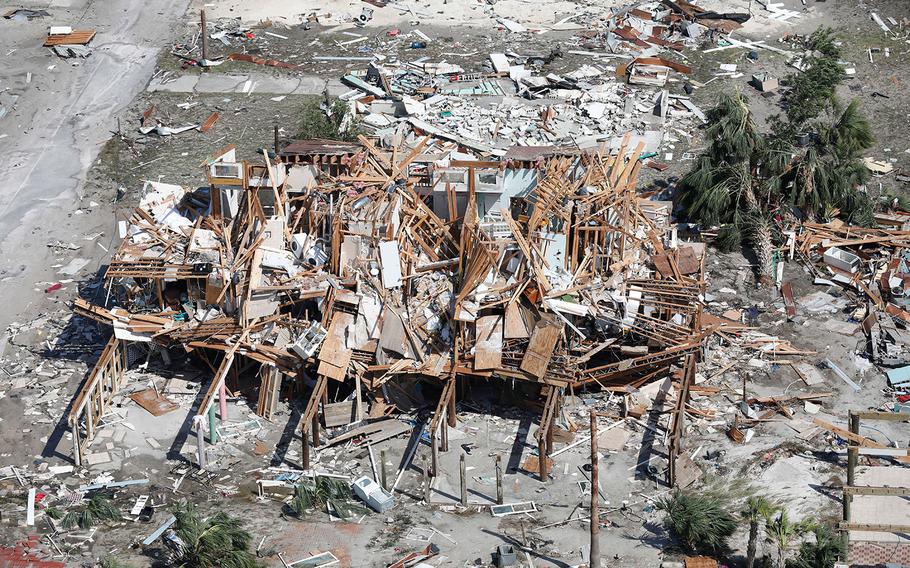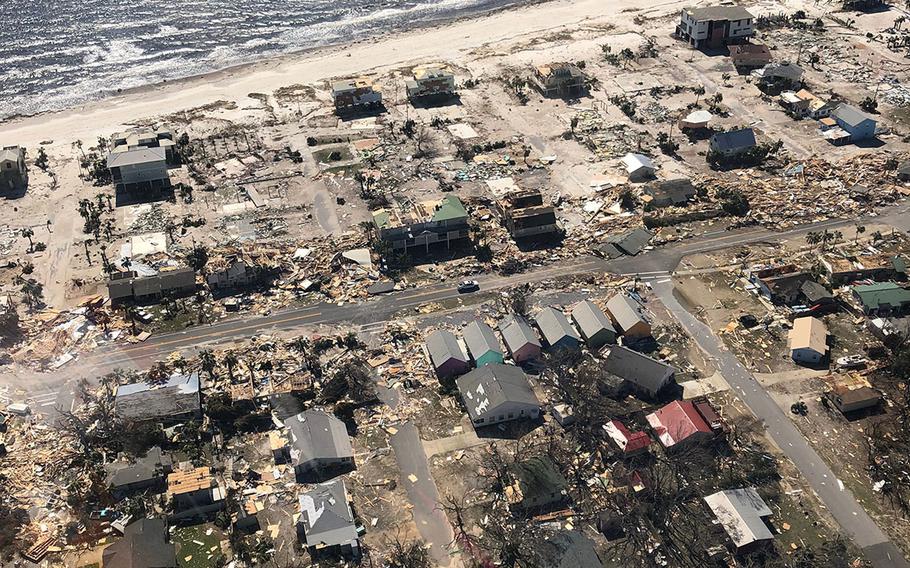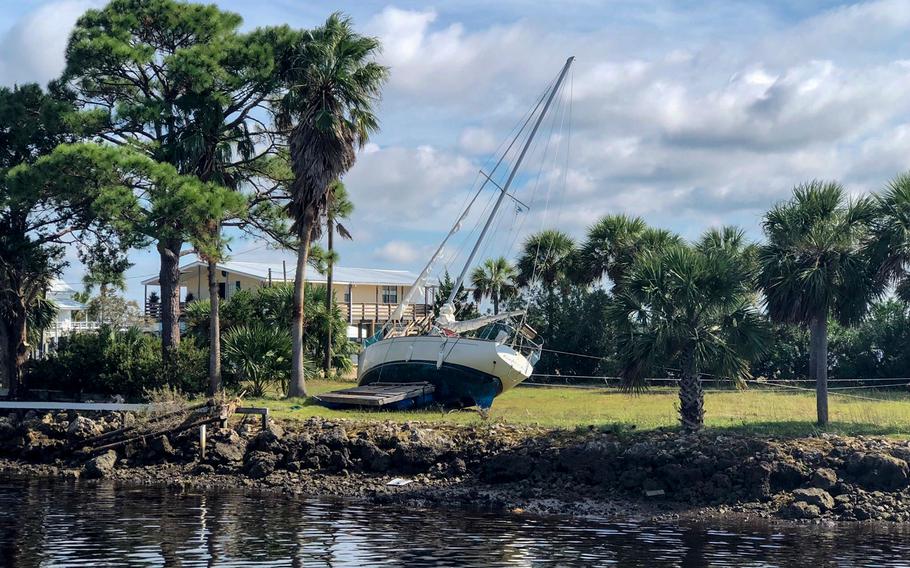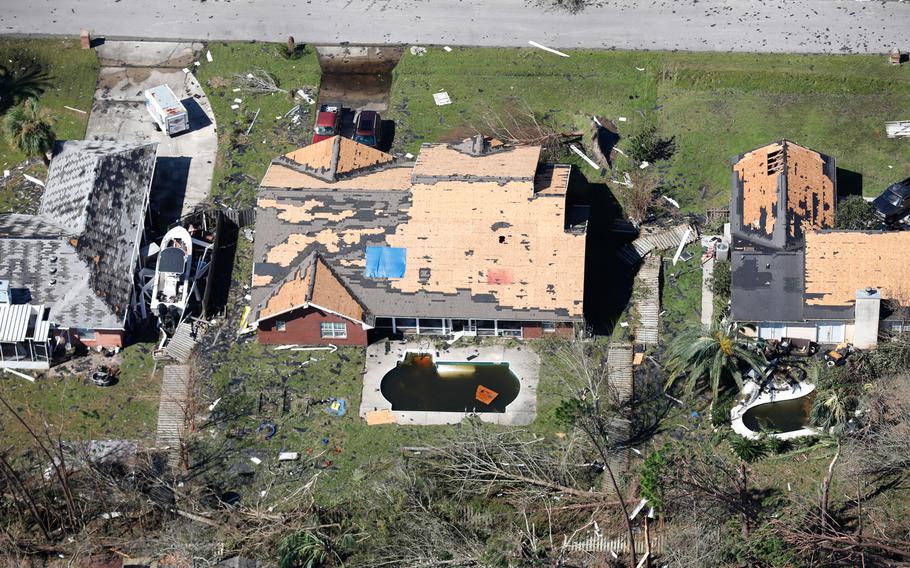 WASHINGTON – Tyndall Air Force Base sustained "catastrophic'' damage as Hurricane Michael struck the Florida installation head on, destroying buildings and potentially leaving the post vacant for weeks, Air Force officials said Thursday.
The Category 4 storm, the strongest to ever hit the Florida Panhandle, tore roofing from aircraft hangars and mangled buildings at Tyndall, located just outside Panama City, Fla., according to Air Force officials who reported "widespread catastrophic damage" primarily from winds that exceeded 150 mph.
Hurricane Michael, downgraded to a tropical storm Thursday as it raced into the Carolinas, was blamed for at least two deaths after it left a trail of devastation across north Florida and Georgia. Other military installations in its path seemed to have been spared major devastation, according to several defense officials.
"Team Tyndall, our base took a beating … by now you already know that Tyndall Air Force Base requires extensive cleanup and repairs," Col. Brian Laidlaw, the 325th Fighter Wing's commander, said in a message posted Thursday evening to the installation's Facebook page. "I will not recall you and your families until we can guarantee your safety. At this time I can't tell you how long that will take, but I'm on it. I know this is important to you."
An aerial assessment revealed that "all base houses sustained significant roof and siding damage. Some houses sustained more significant structural failures" and some dorms were severely damaged," according to a separate Tyndall Facebook post.
The flight line is devastated, the message said. "Every building has severe damage. Many buildings are a complete loss."
Other areas that sustained "severe" or "catastrophic" damage include Tyndall Elementary School; the BX and commissary; the two shoppettes; the drone runway; and the Tyndall marina, which was "completely destroyed," missing all structures and docks.
"Trees and power lines block every road," the message said. "At this time, power and basic utilities remain out."
As of Thursday, no injuries were reported on the base, which was under a mandatory evacuation order since Tuesday. All of the operational aircraft assigned to Tyndall were evacuated ahead of the storm to Wright-Patterson Air Force Base in Ohio, Carswell Field in Texas and Barksdale Air Force Base in Louisiana.
"At this point, Tyndall residents and evacuated personnel should remain at their safe location," Laidlaw wrote in an earlier Facebook message. "We are actively developing plans to reunite families and plan to provide safe passage back to base housing."
Meanwhile, the Florida National Guard began moving into impacted areas for rescue and clearance operations. Florida Gov. Rick Scott activated 2,500 National Guard troops ahead of the storm. In Georgia, 1,500 National Guard troops were activated to aid in response efforts.
Other military installations in the area were returning to normal operations or expecting to do so, while officials at bases in North Carolina continued to watch the storm's path.
Eglin and Hurlburt FieldEglin Air Force Base and Hurlburt Field, both near Valparaiso, Fla., appeared to avoid the worst of the storm. Eglin officials said Wednesday that the base will remain in limited operations Thursday as it recovers and restores essential services. All other civilian and military personnel were to return to their normal work schedules Friday. Hurlburt officials said the field would be on limited operating status Thursday, and they anticipate normal operations to resume Friday.
Naval Air Station PensacolaNaval Air Station Pensacola returned to normal operations Thursday, a Navy official said.
Moody Air Force BaseMoody Air Force Base near Valdosta, Ga., was closed Thursday except for mission-essential personnel. The base was expected to reopen Friday morning.
Col. Jennifer Short, the commander of the Moody-based 23rd Wing said in a statement that some "recovery operations" were underway Thursday but did not indicate the base received any extensive damage. All of the base's aircraft were evacuated ahead of the storm.
Fort BenningArmy recruits and trainees stationed at Fort Benning's Maneuver Center of Excellence in Georgia resumed operations Thursday.
Fort JacksonTraining at the Army's Fort Jackson in South Carolina was suspended Thursday. Officials provided personnel assigned to the post liberal leave and delayed Friday graduation for recruits completing basic training.
Fort StewartFort Stewart and Hunter Army Airfield, near Savannah, Ga., returned to normal operations Thursday.
Naval Support Activity Panama CityNaval Support Activity Panama City said the base just west of Panama City sustained severe damage, Navy officials said, and will remain closed until further notice. Officials were on post Thursday conducting initial damage assessments.
The Navy warned those who evacuated the base not to return to the area until they were informed it was safe to do so. There are reports of widespread power outages and cell phone service disruptions in the area around the base, a Navy official said. They did not provide an estimate for when power would be restored or when the base might reopen.
Shaw AFBOfficials at Shaw Air Force Base in South Carolina reported late Thursday afternoon that the storm had passed the base. They reported little damage. Personnel were to report for duty Friday, officials said on Facebook.
Fort BraggThe Army's Fort Bragg in North Carolina was back to normal operations Thursday, but officials were monitoring the storm's progress, expecting heavy wind and rain.
Recruit Depot Parris IslandOfficials at the Marine Corps' Recruit Depot in Parris Island canceled Family Day activities Thursday. Warrant Officer Bobby Yarbrough said the recruit depot received heavy winds and there were widespread power outages in the area Thursday, but Parris Island did not sustain severe damage. Graduations were expected to be held Friday.
Camp LejeuneThe Marines' Camp Lejeune near Jacksonville, N.C., released most non-essential personnel early Thursday. Normal operations will resume Friday, officials said in a statement.
VA facilitiesThe Department of Veterans Affairs closed 21 clinics in Florida, Georgia and Alabama on Wednesday before Hurricane Michael hit. Some reopened at noon Thursday, but most were expected to remain closed until at least Friday.
VA officials said the clinic in Marianna, Fla., would be closed until damage could be assessed after the eye of the hurricane hit Wednesday.
The two VA hospitals in Augusta, Ga., canceled all appointments Thursday, said Jason Tudor, a VA public affairs official.
"We regret the inconvenience this may cause some of our long-distance travelers, but we will work with you to reschedule," Tudor said in a message to veterans. "Do please take care of your families, take care of yourselves and be careful on the roads."
The VA medical center in Dublin, Ga., also in the path of the storm, was open Thursday but was offering limited services while officials evaluated damage.
Stars and Stripes reporter Nikki Wentling contributed to this report.
dickstein.corey@stripes.com Twitter: @CDicksteinDC
kenney.caitlin@stripes.com Twitter: @caitlinmkenney
---
---
---