Two contractors to compete for $383 million in M16 rifle orders for Afghanistan, Iraq, others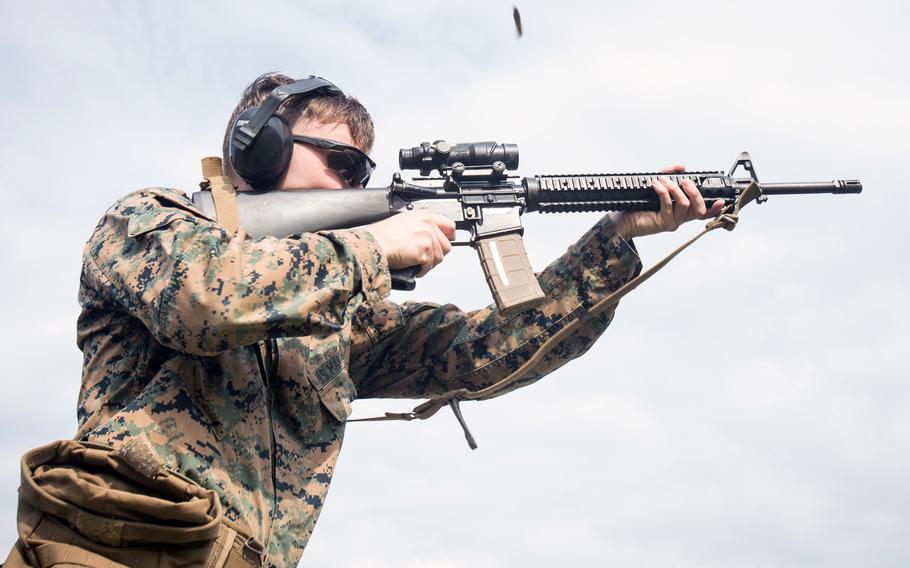 Colt and FN America will compete for each order of a $383 million dollar contract to supply M16A4 assault rifles to Afghanistan, Grenada, Iraq, Lebanon and Nepal, the Pentagon said.
The fixed-price $383 million contract for Foreign Military Sales will be handled by the U.S. Army Contracting Command, Detroit Arsenal, a statement said Tuesday. The contract's estimated completion date is April 28, 2025.
The contract could include up to 215,000 rifles, a September bid notice said.
Colt's Manufacturing Co., based in West Hartford, Conn., and FN America, a subsidiary of Belgium's Fabrique National Herstal based in Columbia S.C., were selected to compete for each order of the contract.
The M16A4, the fourth generation of the Vietnam-era M16 series, is equipped with a full-length Picatinny rail for mounting optics and other devices, a removable carrying handle and other upgrades. It is chambered for the 5.56 mm NATO round and has been offered to several U.S. allies in Asia, the Middle East and elsewhere.