Trump will travel to West Point to address Class of 2020 at graduation
by
Rose L. Thayer
April 20, 2020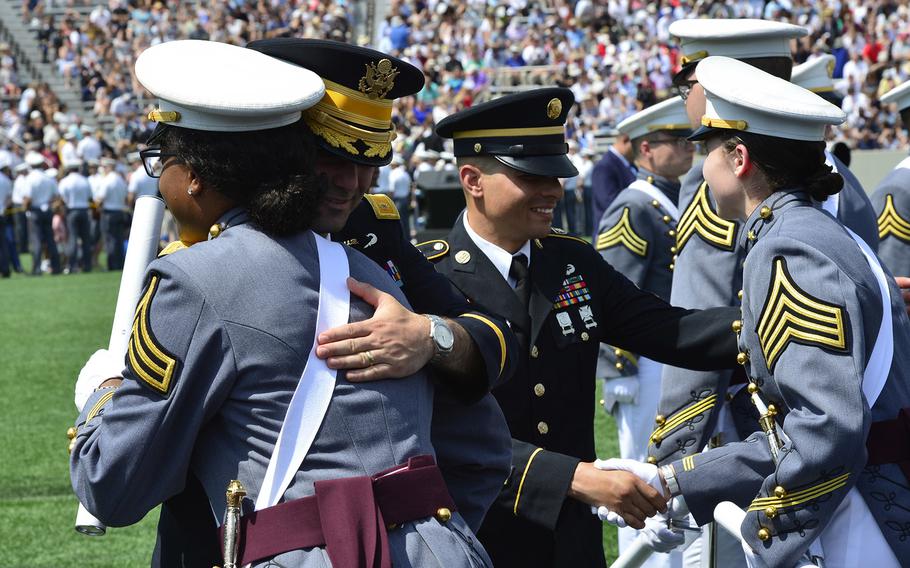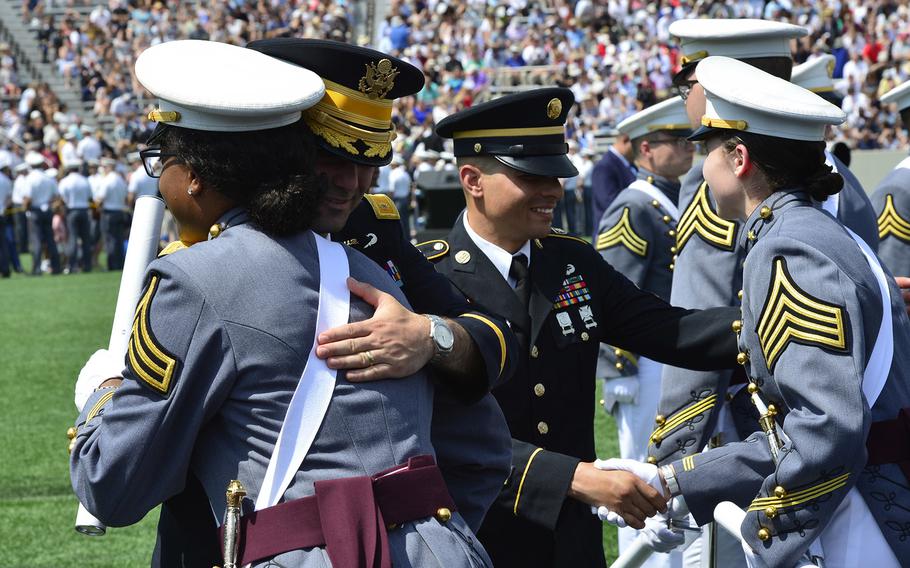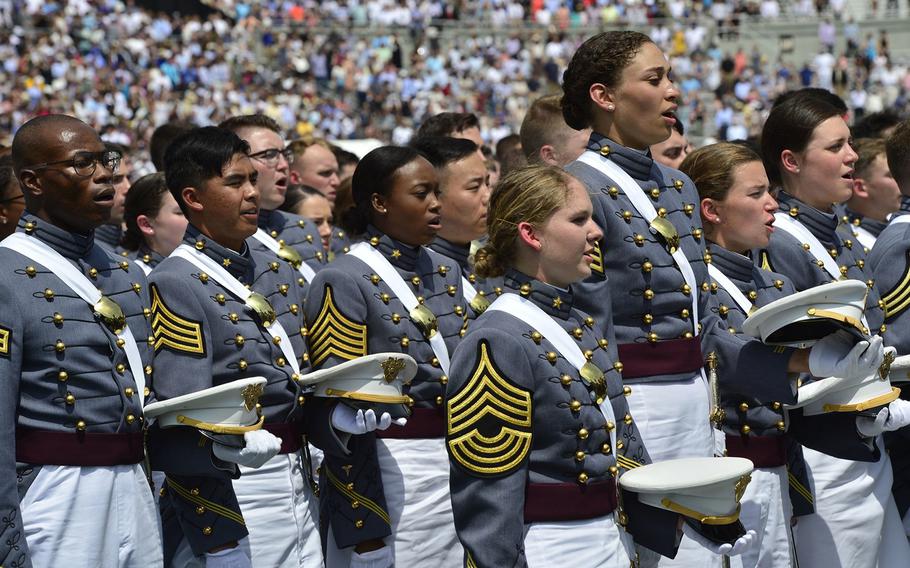 Stars and Stripes is making stories on the coronavirus pandemic available free of charge. See other free reports here. Sign up for our daily coronavirus newsletter here. Please support our journalism with a subscription.
President Donald Trump said he will travel to the U.S. Military Academy at West Point, N.Y., on June 13 to deliver the commencement speech to cadets in the class of 2020.
Academy officials have not announced any plans for its commencement and officer commissioning ceremonies, originally scheduled for May 23, but an in-person ceremony would require the cadets to return to campus. All 4,000 cadets at West Point were sent home at Spring Break and they have continued coursework online.
"They may not have the parents, but they're going to have the cadets," Trump said Saturday about the graduation.
Trump first announced his plans Friday and he said the cadets will be distanced from one another. Then on Saturday during the White House's daily coronavirus news conference, the president said the date for the event is June 13 "because of what's going on in New York."
West Point is located about 60 miles north of New York City, which has been devastated by the coronavirus pandemic. The virus has killed more than 10,000 people in New York City and sickened nearly 130,000 people, according to the city's Health Department. The entire state has more than 242,700 positive cases of the virus.
"They'll have some big distance, and so it'll be very different than it ever looked," Trump said, noting he's given speeches at military service academies every year he's been in office, including the Naval Academy at Annapolis., Md., the Air Force Academy at Colorado Springs, Colo., and the Coast Guard Academy in New London, Conn. This would be his first speech at the historic Army institution.
Trump announced his intentions to travel to West Point the day before Vice President Mike Pence traveled to Colorado to speak at the Air Force Academy's commencement ceremony for the class of 2020.
The Air Force chose to keep its senior class on campus and graduate students a month early. Cadets sat 8 feet apart with no family or nonessential personnel in attendance. Air Force and Space Force officials, along with Pence, sat distanced from one another behind the podium.
"It's very important to have it. And that's a great thing," Trump said of the Air Force event. "That's a big start."
West Point declined to offer more information about Trump's comments, though said last week a final decision has not yet been made.
Army leadership offered a similar answer to Sen. Jack Reed, D-R.I., a 1971 West Point graduate, who asked about the plans for the rest of this academic school year during a so-called "paper hearing" in lieu of an in-person session to examine the service's fiscal year 2021 budget request amid the coronavirus pandemic.
Army Secretary Ryan McCarthy and Gen. James McConville, Army chief of staff, responded in writing last week to Reed, stating West Point leadership has a deliberate planning process in place to determine the return of cadets. Aside from graduation, summer at the academy is filled with training programs and the welcome of the new freshmen class is expected June 29. As of yet, there has been no change to the report date, according to the West Point website.
"The planning process weighs risk to the academy mission and risk to protecting the entire West Point team," the two Army leaders wrote. "Right now, the corps of cadets continues to conduct remote education to minimize disruption to the academic year. We will continue to keep you informed as the situation and our planning efforts develop."
Trump said during Friday's news conference at the White House that while the cadets will be seated at a safe distance from one another, he doesn't "like the look" of it. Next year, they'll have a commencement ceremony that is "nice and tight," he said.
"I don't want people to think that this going to be like this forever. But, for a period of time, we're going to have to keep it that way," Trump said.
The Coast Guard has announced it intends to host a virtual graduation ceremony on May 20. The Naval Academy announced it has canceled all public events for Commissioning Week, and officials are determining "how, when and where this special event will virtually occur."
thayer.rose@stripes.com Twitter: @Rose_Lori