Trump tweets about sending armed troops to US-Mexico border
by
Caitlin M. Kenney
April 24, 2019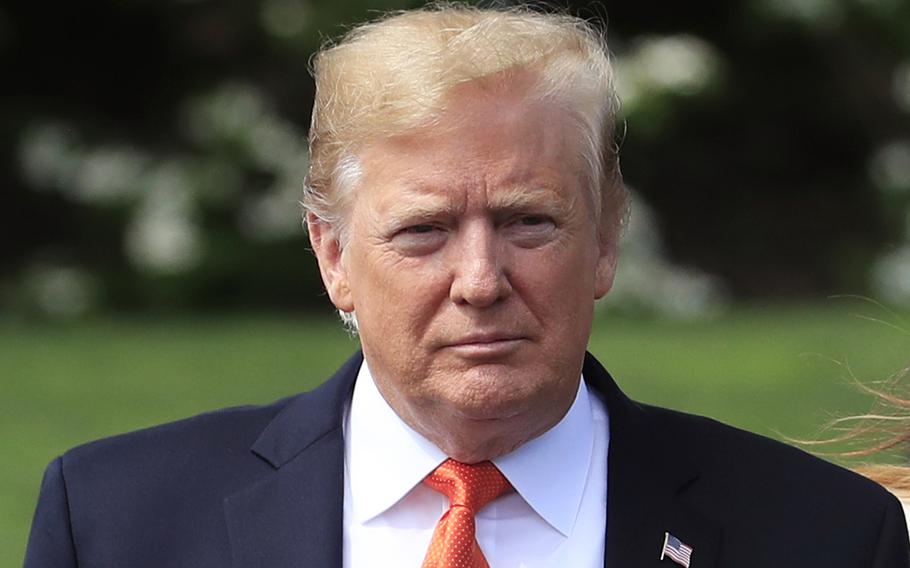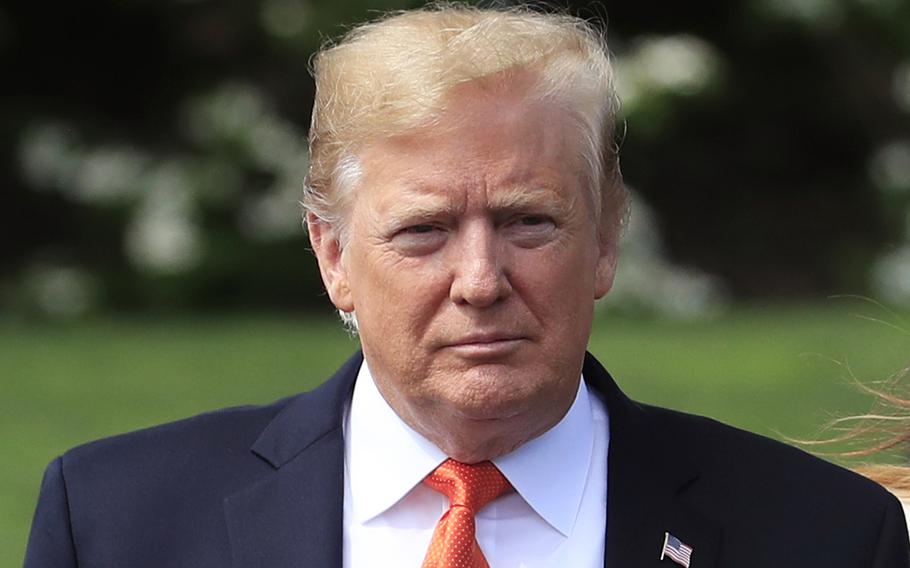 WASHINGTON— President Donald Trump tweeted Wednesday that armed soldiers are now being sent to the U.S.-Mexico border, more than a week after two American soldiers were confronted by Mexican troops on the southern border in Texas.
"Mexico's Soldiers recently pulled guns on our National Guard Soldiers, probably as a diversionary tactic for drug smugglers on the Border. Better not happen again!," Trump tweeted. "We are now sending ARMED SOLDIERS to the Border. Mexico is not doing nearly enough in apprehending & returning!"
On April 13, two soldiers conducting surveillance near Clint, Texas, in an unmarked U.S. Customs and Border Protection vehicle were confronted by five or six Mexican troops, Maj. Mark Lazane, spokesman for U.S. Northern Command, said Monday.
The U.S. soldiers were approached and questioned by the Mexican troops, believing the Americans had crossed the border into Mexico. However, the U.S. soldiers were south of the border fence but still on U.S. territory, Lazane said.
A report by Newsweek on the incident stated the Mexican troops approached the U.S. soldiers with rifles pointed at them. They removed a service pistol from the hip of one soldier and tossed it into the U.S. Border Patrol vehicle. The private and sergeant involved in the incident were part of 1st Battalion, 37th Field Artillery Regiment, out of Joint Base Lewis-McChord in Washington state, Newsweek reported.
This is the first incident of this kind since active-duty U.S. troops deployed to the border in late October, Lazane said.
In Trump's Wednesday tweet, he did not clarify his claim of drug smuggling, which seemed to contradict earlier statements made by U.S. military officials indicating the confrontation was a misunderstanding.
The Pentagon referred questions about the president's tweet to the White House.
Kellyanne Conway, a counselor to Trump, told reporters at the White House on Wednesday that the president could send more troops to the border.
"The president is just making clear, as he always has, that he has many different actions at his disposal to try to stop this humanitarian crisis," she said.
Some active-duty troops serving on the border are armed to protect themselves and other troops only, said a defense official, who spoke on condition of anonymity.
This includes troops operating closer to the border, such as mobile surveillance camera missions, and are in areas that might require it, the official said. One location where troops are armed is along the Rio Grande Valley in Texas, where Border Patrol agents have documented some of the highest levels of illegal activity.
Sending more soldiers is "always under review as far as how we approach force protection," the official said.
In total, there are about 2,800 active-duty servicemembers and about 2,000 National Guard at the U.S.-Mexico border. Troops are deployed to Texas, New Mexico, Arizona, and California to support Border Patrol agents in areas including logistics, barrier construction and surveillance.
The border mission is authorized to continue through September, which is the end of the 2019 fiscal year.
Stars and Stripes staff writer Rose Thayer contributed to this report.Kenney.Caitlin@stripes.com Twitter: @caitlinmkenney