Trump taps former Texas senator for NATO post
by
John Vandiver
June 30, 2017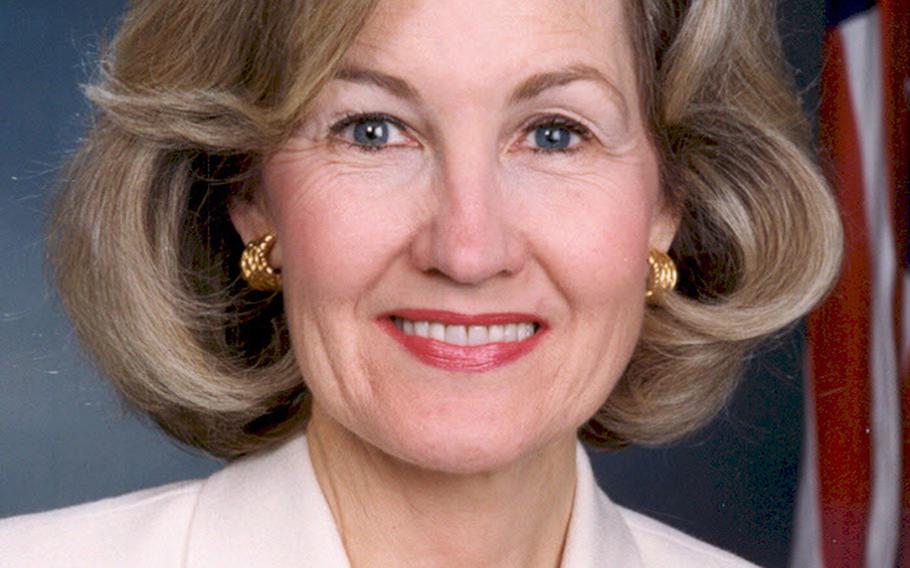 Kay Bailey Hutchison, the former Republican senator from Texas, was tapped by the Trump administration to serve as the United States ambassador to NATO, the White House announced on Thursday.
Hutchison will fill the position last held by Douglas Lute, a former three-star general who served in the post during the Obama administration.
Richard Grenell, a former United Nations official, was widely considered to be the most likely pick for the NATO post in Brussels. However, Hutchison was the favored choice of Secretary of State Rex Tillerson, according to a Politico report.
On military matters, Hutchison is a frequent advocate for downsizing the overseas force in favor of returning troops to bases in her home state of Texas.
President Donald Trump has caused consternation in Europe in connection with his mixed messages about U.S. commitment to NATO.
Although he has chastised NATO states for not spending enough on their own defense, Trump's budget calls for increasing the U.S.' own investment in military operations in Europe.
In a Twitter posting, Hutchison called NATO "our most important security alliance."
vandiver.john@stripes.com Twitter: @john_vandiver