Trump strikes out at Pakistan as terrorist 'safe haven' in New Year's tweet
by
Chad Garland
January 1, 2018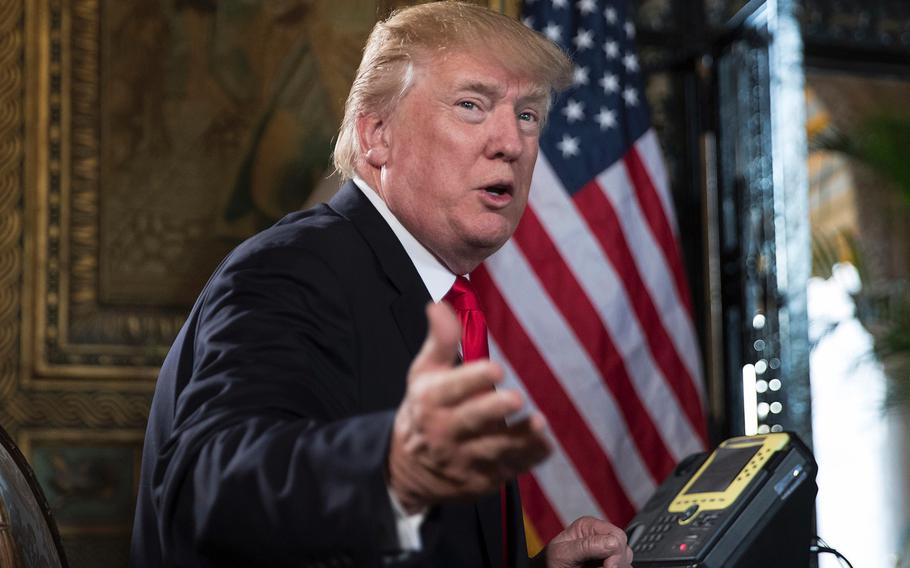 President Donald Trump called out Pakistan for "lies & deceit" on Monday in his first tweet of 2018, underlining the administration's push for Islamabad to fight terrorist groups within its borders.
"The United States has foolishly given Pakistan more than 33 billion dollars in aid over the last 15 years, and they have given us nothing but lies & deceit, thinking of our leaders as fools," Trump wrote. "They give safe haven to the terrorists we hunt in Afghanistan, with little help. No more!"
In response, Pakistani Foreign Minister Khawaja Asif said on Twitter that Islamabad was preparing a statement that would "let the world know the truth."
Cooperation with Pakistan is critical to U.S. goals in the region, officials have said. The U.S. depends on a supply route through the country to support its war efforts in landlocked Afghanistan.
But U.S. and Afghan officials have long accused Pakistan of assisting the Taliban and harboring the group in border areas, where fighters can rest, rearm and regroup. Changing the U.S. relationship with Pakistan is a pillar of Trump's strategy for the region, announced in August.
"Pakistan has much to gain from partnering with our effort in Afghanistan," he said at the time. "It has much to lose by continuing to harbor criminals and terrorists."
Trump's New Year's Day tweet comes as the administration, frustrated by Pakistan's unwillingness to take on terrorist groups, is considering withholding $255 million in aid, The New York Times reported last week. Officials told the newspaper that a decision was expected in the coming weeks.
The administration told Congress in August it was holding back the $255 million until Islamabad did more to fight terrorism. In July, the Pentagon withheld $50 million in aid after Defense Secretary James Mattis told Congress he would not certify that Pakistan had done enough to fight the Haqqani network, a brutal branch of the Taliban.
Terrorist exploitation of outside sanctuaries is viewed by Gen. John W. Nicholson, the top U.S. commander in Afghanistan, as the single greatest threat to the U.S.-led coalition campaign there, according to the Defense Department's biannual country report, released last month.
Monday was the third anniversary of NATO's U.S.-led Resolute Support mission, a largely training and advising operation that began after the withdrawal of most combat forces from Afghanistan at the end of 2014.
To mark the occasion, Resolute Support posted a video on Twitter in which Nicholson says efforts in 2018 will focus on "driving the enemy to the peace table." That will be done through military and social pressure on the Taliban, he said, "and very importantly diplomatic and other forms of pressure" on the group's backers outside Afghanistan.
"In the face of this renewed pressure … the Taliban cannot win," Nicholson said.
garland.chad@stripes.com Twitter: @chadgarland