Trump says he intends to nominate ambassador to Norway as next Navy secretary
by
Caitlin M. Kenney
February 28, 2020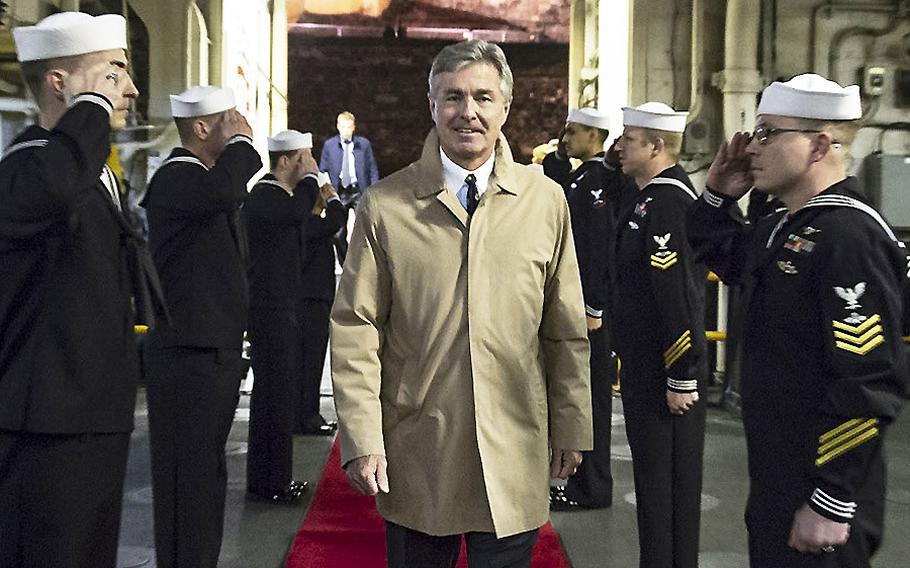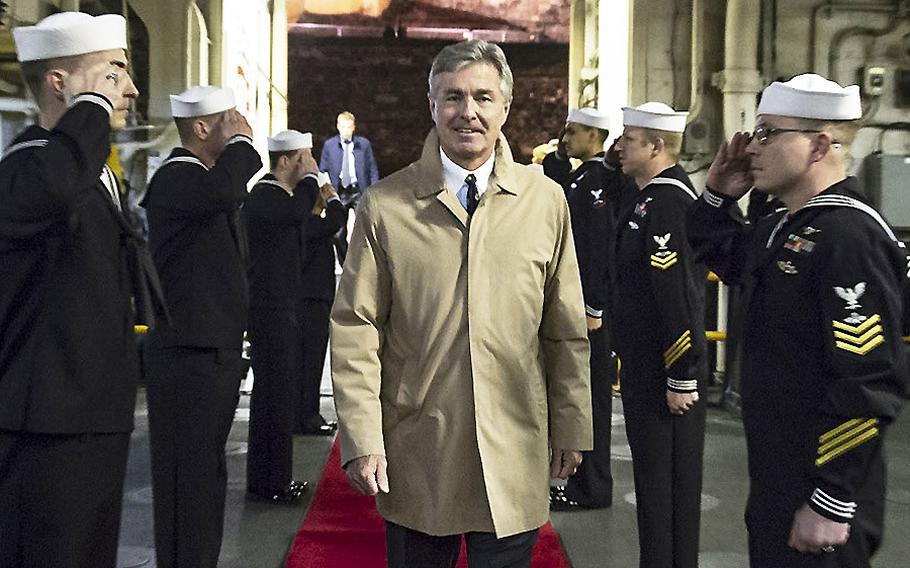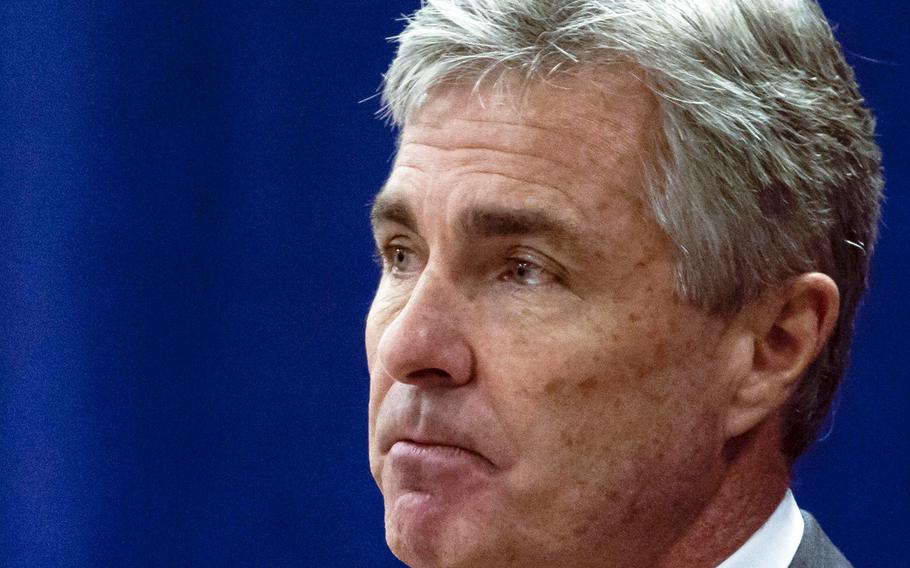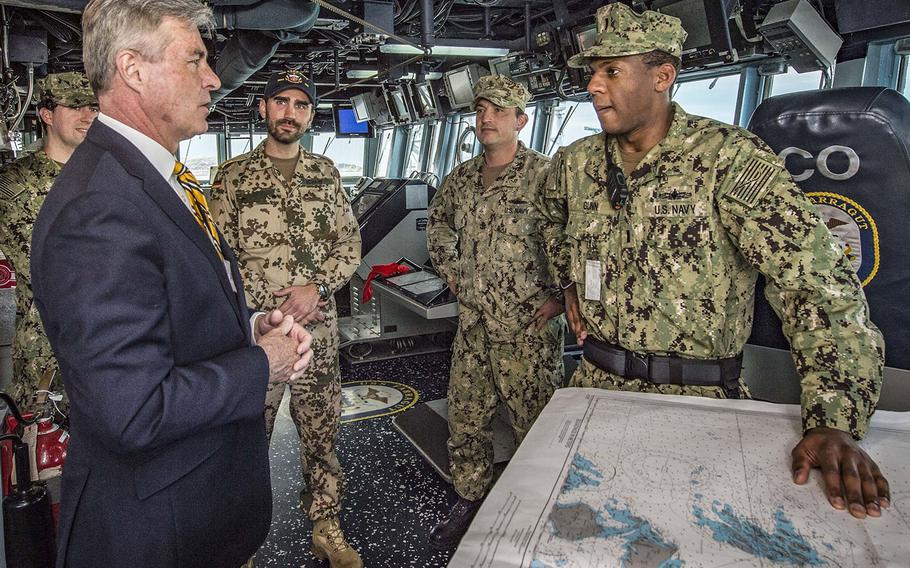 WASHINGTON — President Donald Trump intends to nominate the U.S. ambassador to Norway, Kenneth Braithwaite, as the 77th Navy secretary, the White House announced Friday.
Braithwaite, who is from Pennsylvania, has been the ambassador to Norway since 2017.
A graduate of the U.S. Naval Academy in 1984, Braithwaite was an aviator. He served in the Navy and then the Navy Reserve for 27 years, retiring in 2011, according to the White House statement.
His last position in the Navy was as its vice chief of information and deployed as part of the initial invasion of Iraq in 2003 as the commanding officer of Fleet Combat Camera Atlantic [Reserve], according to his biography on the U.S. Embassy in Norway website.
Braithwaite also has a master's degree in government administration from the University of Pennsylvania in Philadelphia. His military awards include the Legion of Merit, the Defense Meritorious Service Medal, and the Combat Action Ribbon.
He will be officially nominated once the White House sends his nomination paperwork to the Senate.
Trump first mentioned his intention to nominate Braithwaite after Defense Secretary Mark Esper fired former Navy Secretary Richard Spencer in November. Esper lost confidence in Spencer due to his handling of the case of Navy SEAL Chief Petty Officer Edward Gallagher, who was accused of committing war crimes. Gallagher was acquitted of murder but found guilty of posing in a photo with the dead body of an Islamic State fighter.
Esper recommended Braithwaite to Trump, who tweeted he is "A man of great achievement and success, I know Ken will do an outstanding job!"
In January, CBS News reported Braithwaite had not disclosed in government forms about a contract that he had with Cambridge Analytica in 2016, according to documents provided to the news organization by a former employee. The political consulting firm, which closed in 2018, was made famous by revelations that it had used data from millions of Facebook users to target voters with disinformation, including in support of Trump's 2016 presidential campaign, according to the report.
Braithwaite said in a statement that he had been in discussions with the firm but never signed a contract or received any income from the company.
Kenney.Caitlin@stripes.com Twitter: @caitlinmkenney