Trump proclaims controversial new drug has 'incredible' potential to prevent veteran suicide
by
Nikki Wentling
August 21, 2019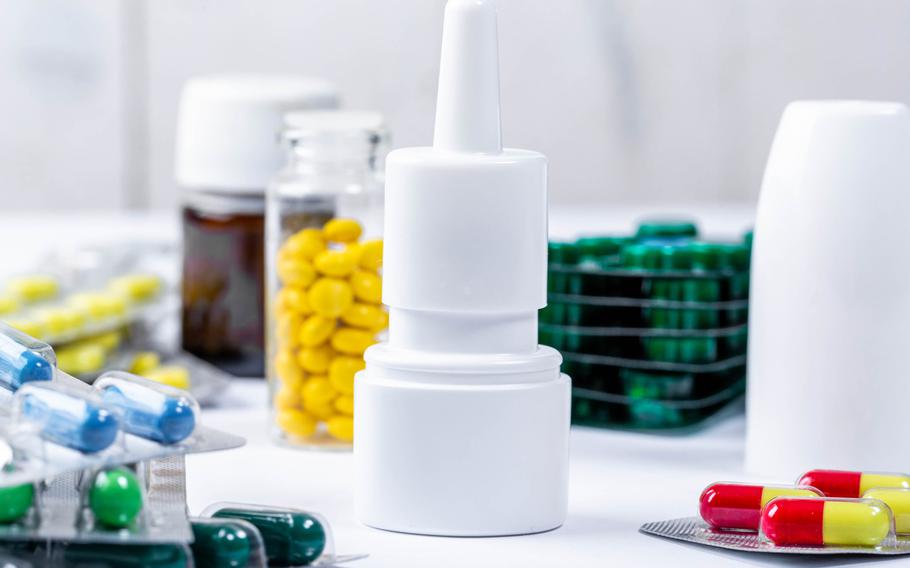 WASHINGTON — In two different settings Wednesday, President Donald Trump proclaimed a controversial new antidepressant as a viable tactic for preventing veteran suicide.
First at the White House and then at the American Veterans convention in Louisville, Ky., Trump described the new drug, Spravato, as "incredible" and "tremendously positive" and he directed Department of Veterans Affairs officials to buy large quantities of it.
"It really takes that horrible anxiety, whatever causes somebody to be so desperate to commit suicide…and its results are incredible," Trump said. "I've instructed the top officials to go out and get as much of it as you can."
Spravato was approved in March by the Food and Drug Administration to treat severe depression. It's a nasal spray based on the anesthetic ketamine, which is designated as a "club drug" by the National Institute on Drug Abuses. It's sometimes referred to as a "horse tranquilizer" and known as a misused hallucinogen and date-rape drug.
Spravato is the brand name for esketamine, a variation of ketamine. The nasal spray is fast-acting, described by FDA officials as having a "rapid onset of effect."
VA Secretary Robert Wilkie announced after its approval that the agency would be making Spravato available for veterans with depression who were resistant to other types of treatment.
Veterans would use the nasal spray under supervision from VA doctors, who would monitor for adverse outcomes for at least two hours after receiving the dose, the agency said at the time. Because of the potential for dissociation and misuse, Spravato would not be dispensed to veterans to take home.
In one study, Spravato showed a statistically significant effect on users' severity of depression, according to the FDA. The most common side effects during clinical trials included dissociation, sedation, anxiety, lethargy, increased blood pressure, vomiting and feeling drunk.
Spravato was fast-tracked through the FDA, prompting concern from some experts and lawmakers. The Guardian reported in June that the VA also rushed its use of the drug, prompted by Trump's enthusiasm for it.
Rep. Mark Takano, D-Calif., the chairman of the House Committee on Veterans' Affairs, said at the time that he was "incredibly alarmed" Spravato was rushed through the review process.
"Questions remain about the ultimate impact on the health and safety of veterans, who should not be made into a "test case" while the clinical community continues to gather data about this treatment," Takano said in a statement.
Trump spoke about the drug Wednesday when asked by reporters about his actions on suicide prevention among the veteran population.
Later in Kentucky, Trump called on Johnson & Johnson, which makes Spravato, to provide the drug to the VA for free — prompting applause from the crowd of veterans.
"It's incredible, actually. It's something pretty amazing," Trump said. "It's new, and it's been fully approved through the process. We think that's going to have a great impact."
wentling.nikki@stripes.com Twitter: @nikkiwentling