Trump downplays severity of injuries to US troops in Iran missile attack
by
Corey Dickstein Steve Beynon
January 22, 2020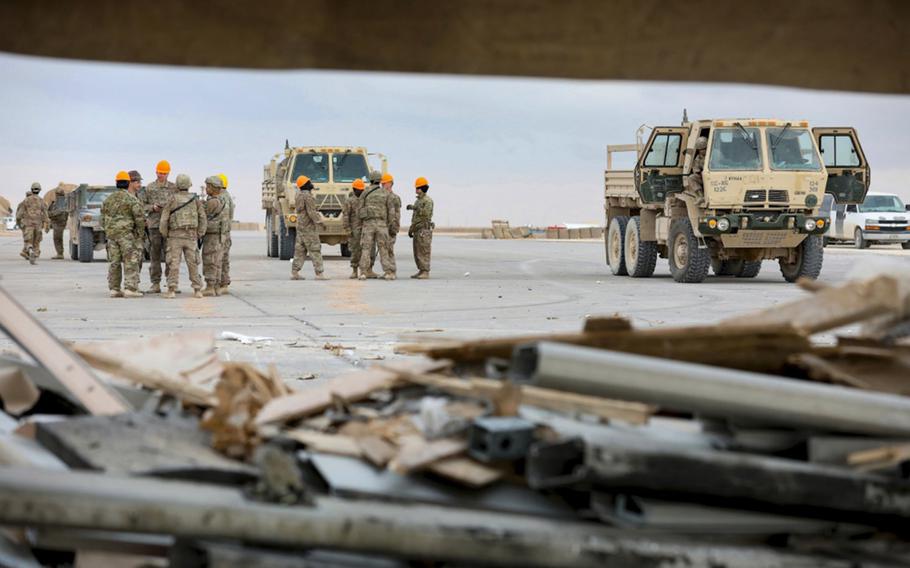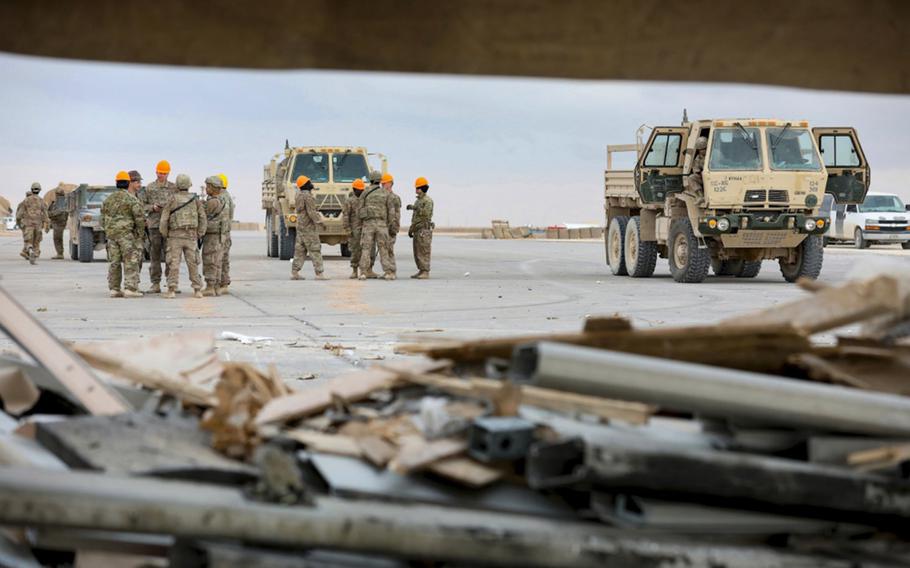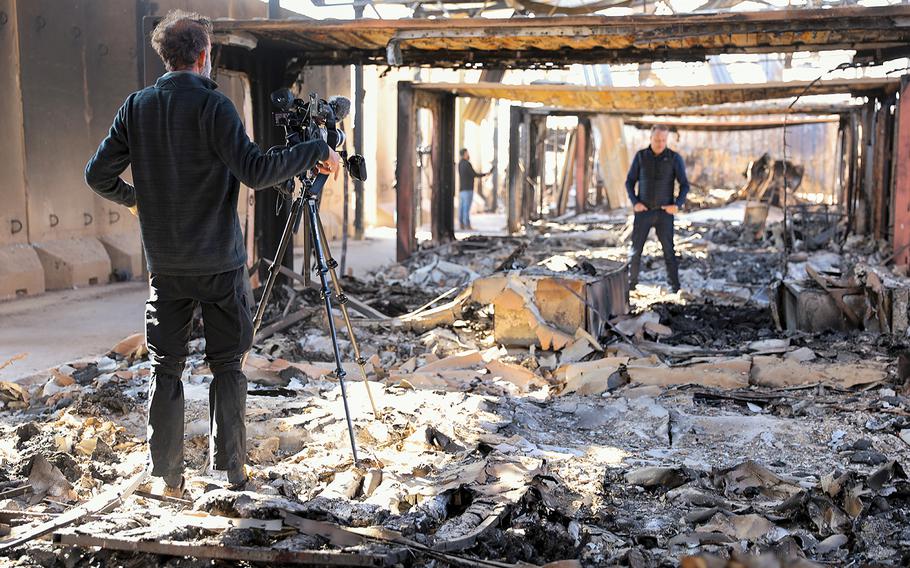 WASHINGTON — President Donald Trump on Wednesday downplayed the injuries sustained by U.S. troops during the Iranian missile strikes on two military bases in Iraq as he was pressed by reporters about earlier claims no service members were hurt in the attacks.
"I heard they had headaches and a couple of other things. I can report it is not very serious," Trump said at a news conference in Davos, Switzerland, arguing that potential traumatic brain injuries are less severe than amputations.
On Friday, U.S. Central Command officials said 11 U.S. troops were suffering with head injuries from Iran's missile barrage on the two Iraqi bases where American service members are deployed. The CENTCOM announcement was more than a week after the attack on Jan 8. On Tuesday, CENTCOM officials acknowledged an additional number of troops had been transported from Iraq to Landstuhl Regional Medical Center in Germany for further medical treatment and evaluations related to the missile strikes. It was unclear Wednesday how many more service members were injured, and CENTCOM officials declined to answer questions about their conditions.
"I don't consider them very serious injuries relative to other injuries that I've seen," Trump said, comparing them to troops losing limbs in combat. "No, I do not consider them bad injuries."
The newly evacuated troops were transported from Iraq "out of an abundance of caution" and would be treated on an "outpatient basis," CENTCOM said in a statement. Most of the troops who Pentagon officials said last week had been removed from Iraq were sent to Landstuhl, though three of them were sent to Kuwait.
Trump originally claimed the day after the attack that no Americans were harmed in the Iranian missile strikes, which came in retaliation for a U.S. drone strike in Iraq that killed Qassem Soleimani, Iran's top military general. No American deaths or injuries in the attack was cited by Trump as a primary reason not to escalate hostilities with Iran by retaliating with another U.S. military strike.
On Friday, Pentagon officials said Defense Secretary Mark Esper had only learned of the head injuries a day earlier. They said troops who were evacuated left Iraq under their own power on regularly scheduled flights. The facilities where they were located within Iraq did not have advanced medical screening tools – such as MRI machines – to evaluate their injuries, the officials said.
According to the Defense Department, head injuries suffered in combat entitle a service member to a Purple Heart, an award to recognize wounds inflicted by an enemy combatant. It remained unclear Wednesday if any service members on the bases attacked by Iran would receive the Purple Heart or other combat awards. Pentagon and other defense officials declined to discuss any potential awards.
Head injuries are the most common injury among post-9/11 veterans with more than 408,000 traumatic brain injuries reported worldwide between 2000 and early 2019, according to the Department of Veterans Affairs. They can be caused by roadside bombs, rocket-propelled grenades, training incidents and falls. TBI could cause a number of conditions from headaches, irritability and sleep disorders to memory problems, slower thinking and depression, according to the VA. Symptoms could lead to long-term mental and physical health problems that impair a veteran's employment and family relationships, and their reintegration into civilian life.
The Rand Corp., a California-based think tank that provides research and analysis to the Pentagon including multiple studies on TBI, has determined TBI is often not properly treated due to a variety of factors, including the lack of diagnosis and a shortage of expertise in brain injuries among health care professionals. Last year, the organization called on the Pentagon to expand its studies on TBI.
Rand's Caroline Baxter, a senior policy analyst, tweeted Wednesday after the president's remarks that TBI is "deadly serious" and can "have life-long consequences" for people who experience them.
"No. TBI isn't a headache," she tweeted. "And we demean and damage those we put in harm's way by describing it as such."
beynon.steven@stripes.com Twitter: @StevenBeynon
dickstein.corey@stripes.com Twitter: @CDicksteinDC