Trump awards Distinguished Flying Cross to guardsmen who helped rescue hundreds from wildfires
by
Chad Garland
September 15, 2020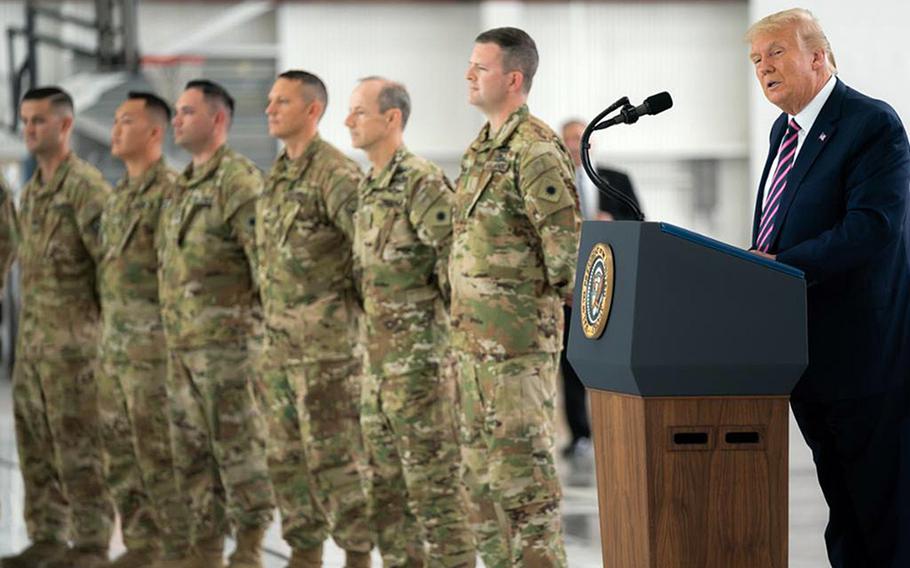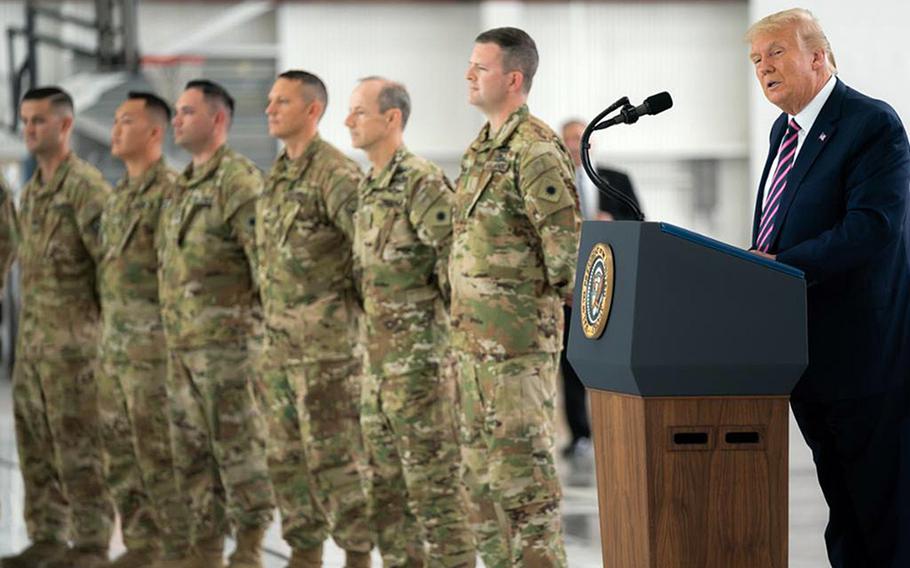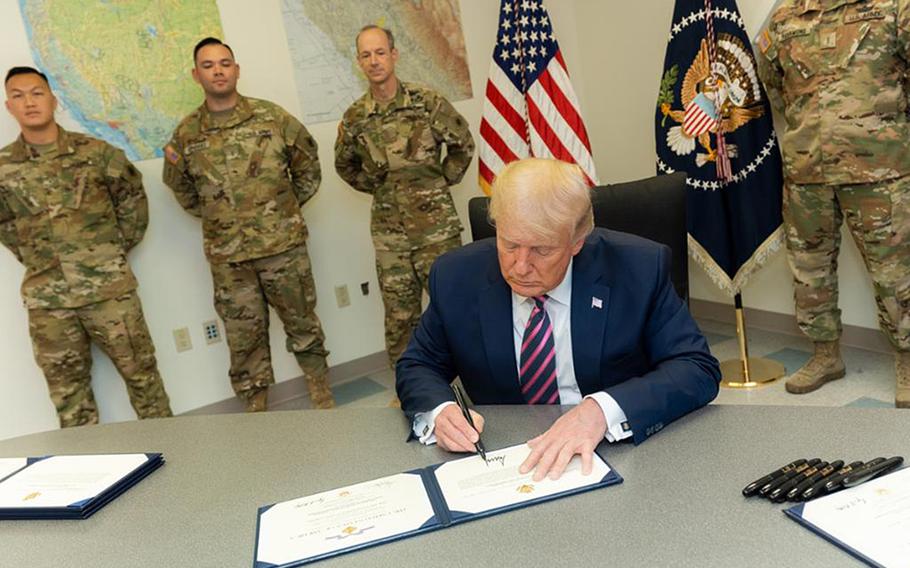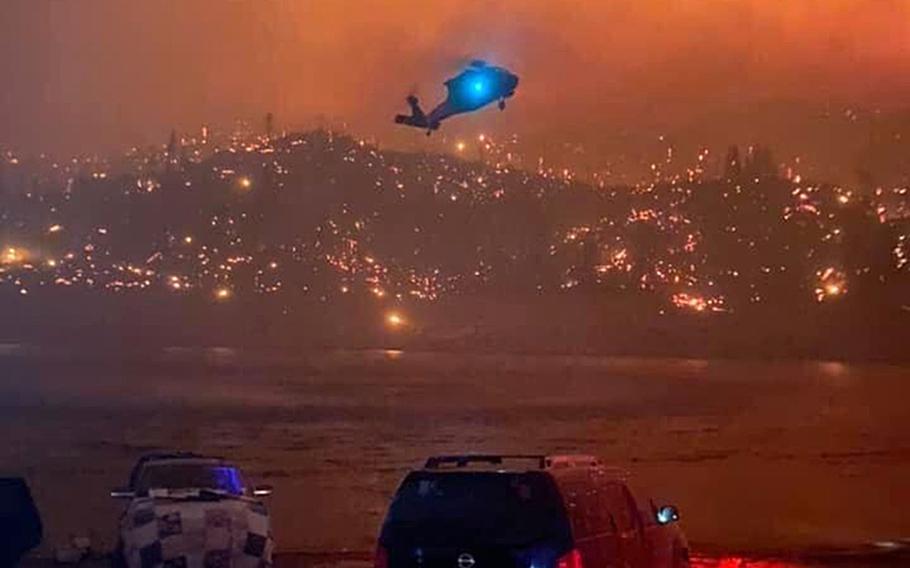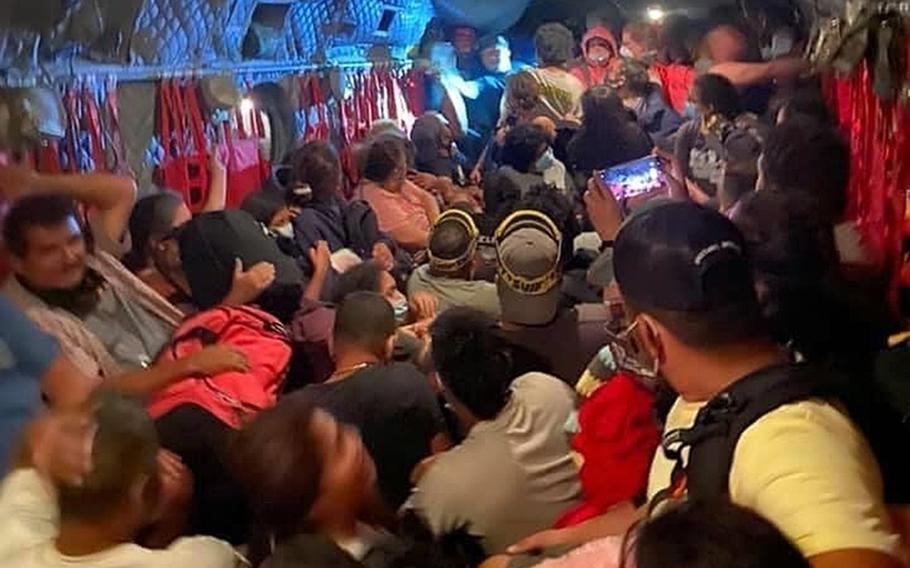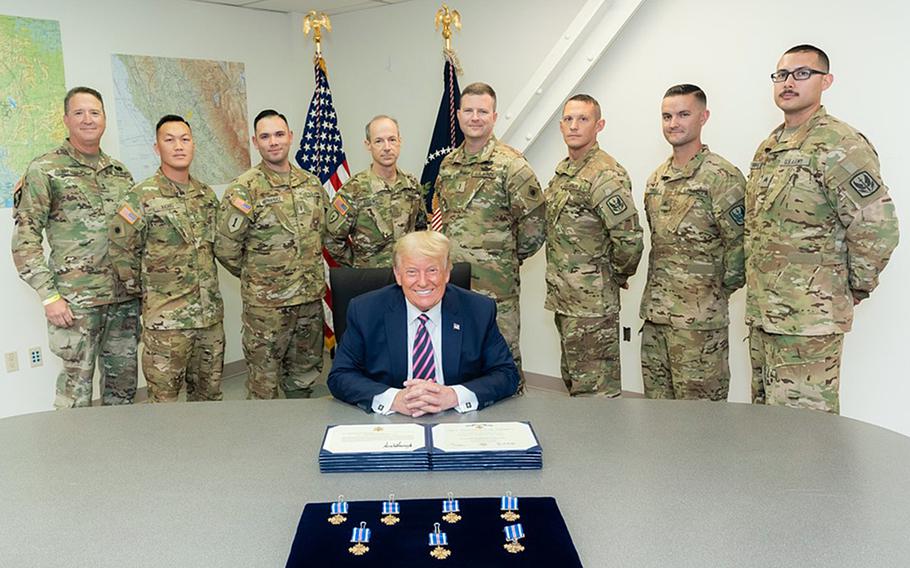 The air crews were told to turn back, but they flew into the fire anyway.
They were told not to return, but went twice more to rescue about 240 people trapped by wildfire at a campground in California's Sierra National Forest.
"They flew into blazing flames, raging wind — and it was raging — and blinding smoke to rescue families who were trapped by the massive Creek Fire," President Donald Trump said during an awards ceremony Monday.
Despite the calls to abort the mission, they "decided to continue anyway, knowing they might not return," Trump said. "They knew that people were in danger — great danger."
For the Army air crews' efforts on Sept. 5, Trump honored seven soldiers with Distinguished Flying Crosses during the event at a hangar in McClellan Park, Calif., near Sacramento. It is one of the military's highest decorations, ranking above the Soldier's Medal.
The award recognizing acts of heroism and extraordinary achievement in aerial flight was presented to Chief Warrant Officer 5 Joseph Rosamond, Chief Warrant Officer 5 Kipp Goding, Chief Warrant Officer 2 Brady Hlebain, Chief Warrant Officer 2 Irvin Hernandez, Warrant Officer 1 Ge Xiong, Sgt. George Esquivel Jr. and Sgt. Cameron Powell. All seven were with the California National Guard's 40th Combat Aviation Brigade.
"These men are heroes," California Gov. Gavin Newsom said on Twitter along with a photo of the soldiers and family members, saying the state issued proclamations honoring them.
Trump was in California to meet with Newsom and other officials about the fires that have burned more than 3.2 million acres there since the beginning of the year. On Monday, some 16,500 firefighters were battling 28 major wildfires across the state that in the past month have left 24 dead and 4,200 structures destroyed, said Cal Fire, the state's forestry and fire protection agency.
At least 12 of the 242 people rescued from the Mammoth Pool Campground were hospitalized — two with severe injuries and 10 with moderate wounds — The Associated Press reported last week, citing the California Office of Emergency Services. A Chinook and a Black Hawk were involved in the rescue mission, one of several rescues last week that involved 40th CAB aircraft, the emergency services office told the AP.
Standing in front of a Chinook marked with fluorescent pink paint for fire duty, Trump described the crews' harrowing 10-hour effort to rescue the stranded adults and children.
As night fell, the two helicopters' crews could see next to nothing through miles of heavy smoke, he said, but they reached the camp and found them. They flew as many as they could back to base, unloaded them and returned for more, Trump said.
"Their superior said, 'You cannot do this. You cannot do it again,'" Trump said. "They did it. The smoke had become even more overpowering, yet they returned a third time. We are proud of them."
After a round of applause, Trump thanked the soldiers, who he said flew another dangerous mission that saved 50 people from "absolute imminent danger" less than 48 hours after the Mammoth Pool rescue. That time, they were advised to abort the mission after being forced to turn back twice, but were successful on their third attempt.
"To each of you: Your unyielding determination lifts our nation," Trump said. "You're what makes our nation great."
garland.chad@stripes.com Twitter: @chadgarland