Truck, Purple Heart stolen from Army Ranger blown up in Afghanistan are recovered
by
Chad Garland
December 18, 2019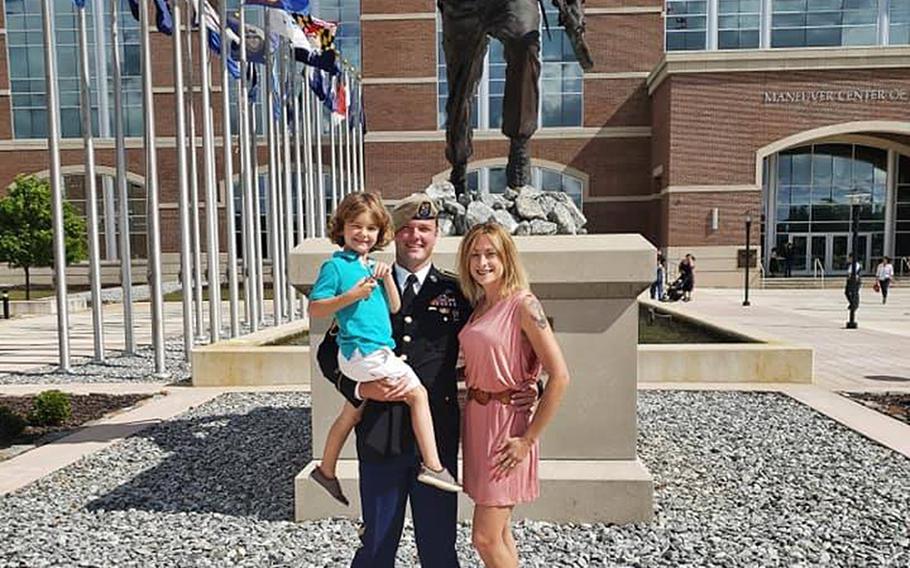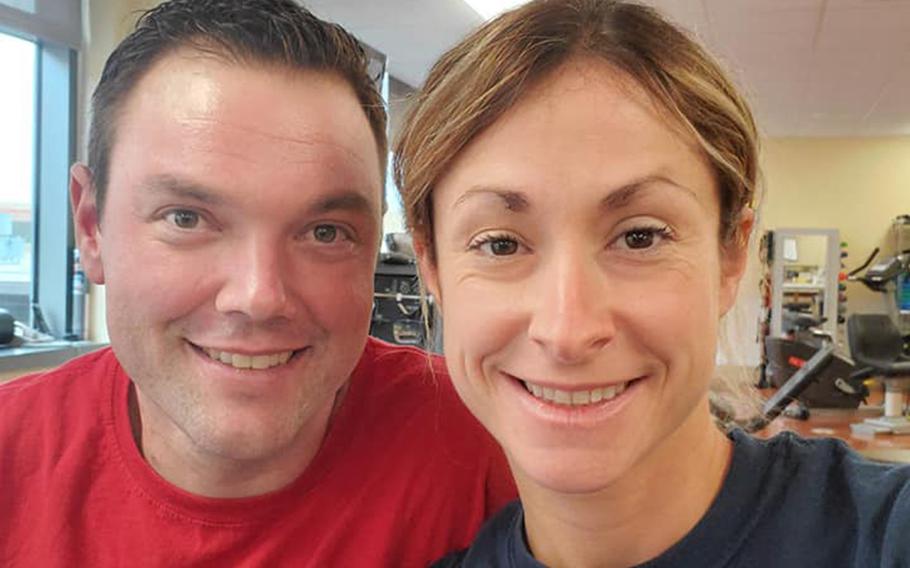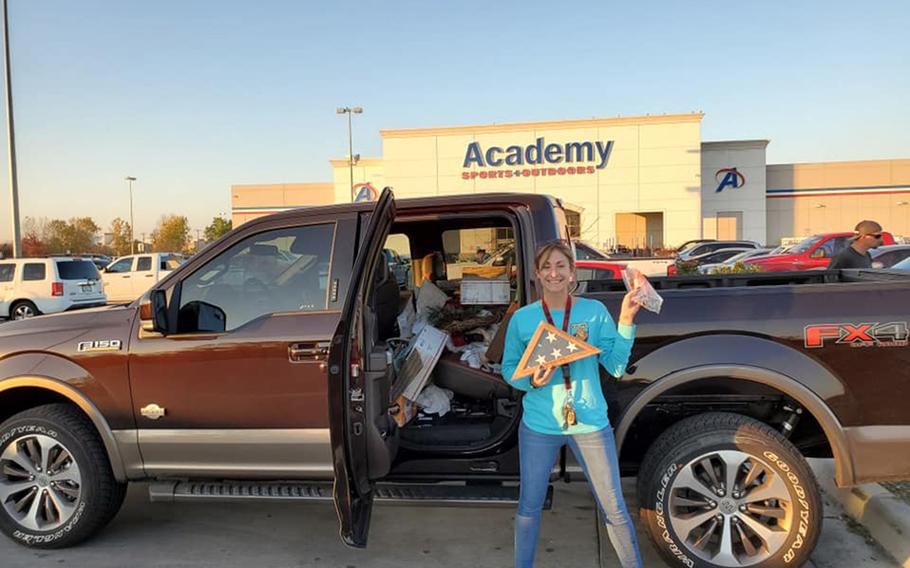 It already had been a rough few months when someone stole the Ford F-150 Asia Davis had loaded with family belongings, the American flag her Army Ranger husband had carried in an August raid in Afghanistan and the Purple Heart they'd pinned to his chest on the battlefield.
But two days after the pickup was stolen — it disappeared after midnight on Friday the 13th — the police called to say they'd recovered the truck.
Davis has been in San Antonio since August, when she got word that her husband, Staff Sgt. Ryan Davis, had been injured by an improvised explosive device blast that set off the grenade he was carrying on his hip.
Initially given a 30% chance of survival, Ryan Davis has battled through blood clots, infections and amputations, with his wife always nearby.
"He lost his right arm, he lost his right leg, he lost his right hip, he lost his right pelvis, he lost his left leg below the knee," Asia Davis said.
One of about 140 troops wounded in action in Afghanistan so far this year, he's part of a population the Pentagon rarely discusses after 18 years of war. But the effort to save his life was publicized highly earlier this year when the Air Force disclosed details of the 8,000-mile medical flight that brought him from Bagram Airfield to Brooke Army Medical Center in Texas.
In recent weeks, he's undergone rehabilitation at a polytrauma center in San Antonio, learning to use prosthetics and crutches. Four months, 28 surgeries and 282 units of blood after his injury, with his release date approaching, his wife brought their belongings from Savannah, Ga., where he'd been serving with the 1st Battalion, 75th Ranger Regiment, to Texas, to move the family into long-term housing on Fort Sam Houston.
But in the middle of Friday night, someone made off with it all.
"It was a gut punch," Asia Davis said in a phone interview Tuesday. "I worked so hard to try to get everything situated for this move, I got the truck for my husband, I did so much, and then some a**hole wants to come in and steal it."
In a local television news interview last week, she told the thieves they could keep the truck but implored them to return irreplaceable personal belongings like family photos.
Good news came on Sunday afternoon when a police sergeant called to say they'd found the stolen pickup. About 30 minutes later, Asia Davis was in the parking lot of a sporting goods store on the south side of town, looking at the F-150, she said.
The truck, which had been paid for by the VA and donors, and was to be modified so Ryan Davis could drive it, was fine. But jewelry, Christmas gifts, dozens of pairs of her shoes, her husband's uniforms and boots, her son's medication, the dog's medication, her and her husband's medical records — all together, about half of what she'd loaded into the vehicle — had been taken.
All but one of the couple's inscribed Bibles were gone, as was a "Davis Strong" sweatshirt — signed by President Donald Trump — that a friend had made for a fundraiser. A presidential pen and coin also had been taken.
But several challenge coins presented to Ryan Davis were still there, as were his prosthetics, his wheelchair, the family photos and, to Asia Davis' relief, her husband's Purple Heart and American flag.
"They pretty much took everything that they could try to sell," she said. "You can't sell a Purple Heart."
Asia Davis has been shopping to replace some of the material things that she lost to the thieves and would be traveling out of state to bring her son to Texas in time for her husband's release from the hospital — expected to be just before Christmas.
Finally, after so many months and trials, she said, "He'll be coming home."
garland.chad@stripes.com Twitter: @chadgarland