Troops with hardships, essential positions will receive priority once military moves restart
by
Caitlin M. Kenney
April 10, 2020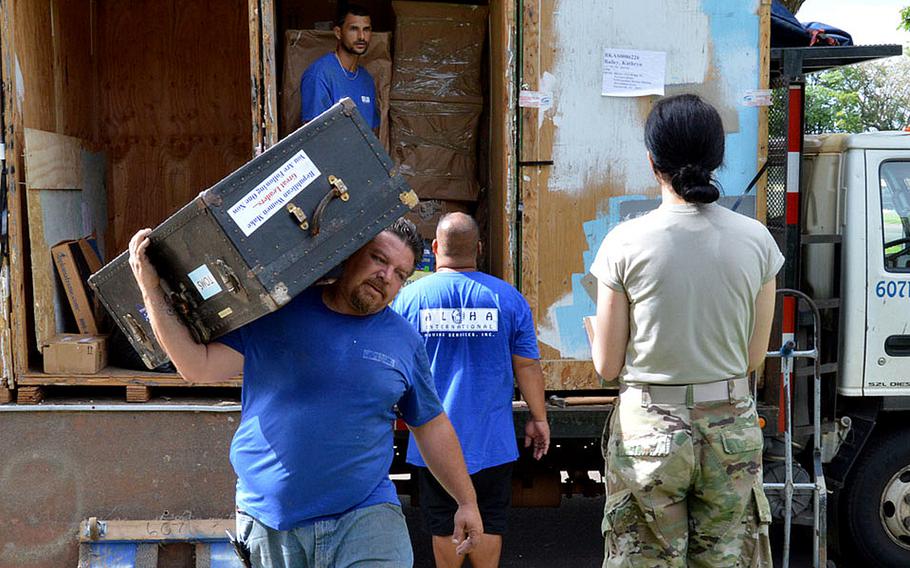 Stars and Stripes is making stories on the coronavirus pandemic available free of charge. See other free reports here. Sign up for our daily coronavirus newsletter here. Please support our journalism with a subscription.
WASHINGTON — Priority for military moves will go to personnel with hardships and essential positions once the Defense Department's travel restrictions are lifted, the military's senior enlisted adviser said Friday.
"Every single service right now is developing plans of actions to make sure that we properly prioritize and move people," Ramon Colon-Lopez, the senior enlisted advisor to the chairman of the Joint Chiefs of Staff, said Friday during a Facebook town hall.
The two 60-day, stop-movement orders put in place by Defense Secretary Mark Esper in March halted military moves and nonessential travel for service members, their families and other Defense Department personnel due to the worldwide coronavirus outbreak. The travel restriction order for the United States ends May 11 and the one for overseas travel ends May 23.
The stop-movement orders have affected thousands of families who were preparing to move. Stories about military families who had already shipped their household goods or had signed contracts for a home at their new duty station have highlighted the unanticipated financial strains on service members.
The travel restrictions have created a backlog of moves just before the start of the busy military moving season, when most moves occur between May and August. Prioritizing personnel will be needed because of the limited capacity to handle all of the anticipated moves, Colon-Lopez said.
"People who are without their property is also a factor that we are going to place in there. People in positions of responsibility – mission-essential personnel -- are going to be part of that equation," he said of some of the priorities being considered by the services.
Colon-Lopez asked personnel to continue speaking to their chain of command so they know who is facing hardships and what needs to be done to help them.
If the initial stop-movement orders are extended, he said the military services will determine on a case-by-case basis which people will be allowed to move, including ones with "a dire need" and troops who need to return from deployment.
"[The coronavirus] gets a vote. And until we get to see the spread of the disease peak and start coming down on the downward spiral of risk for infection, we need to maintain the [Centers for Disease Control and Prevention] guidelines in place. And that includes prevention of movement of certain people," Colon-Lopez said.
The plan for how the military will deal with an extension on the stop-movement orders is pending approval from Esper and should be released in a few weeks, he said.
The pandemic is "unprecedented" and personnel should expect a "new normal," Colon-Lopez said. "There's going to be a lot of changes to procedures and the way that we used to do things, from grocery shopping to the way that we interact with people… the way that we conduct training for that matter."
Kenney.Caitlin@stripes.com Twitter: @caitlinmkenney