Troops should learn meditation in basic training, veteran yoga instructor says
---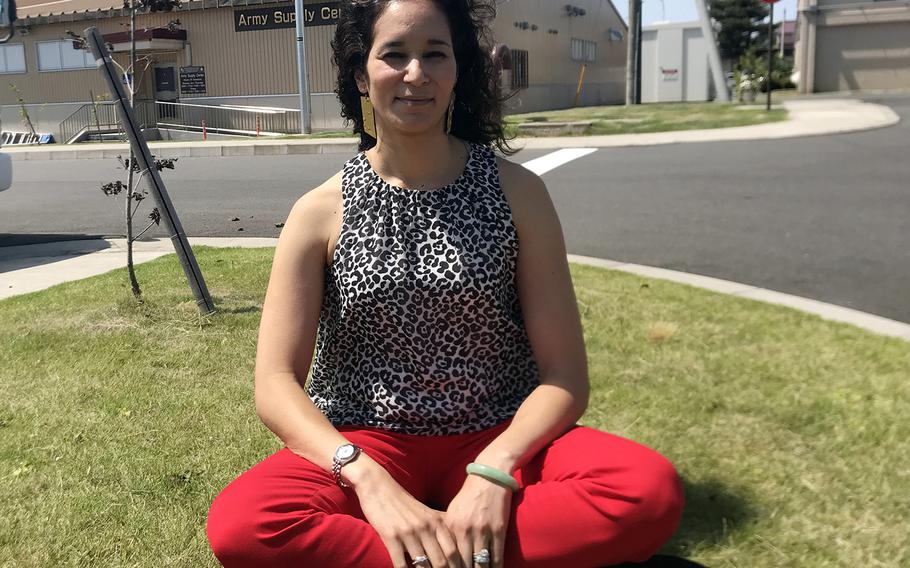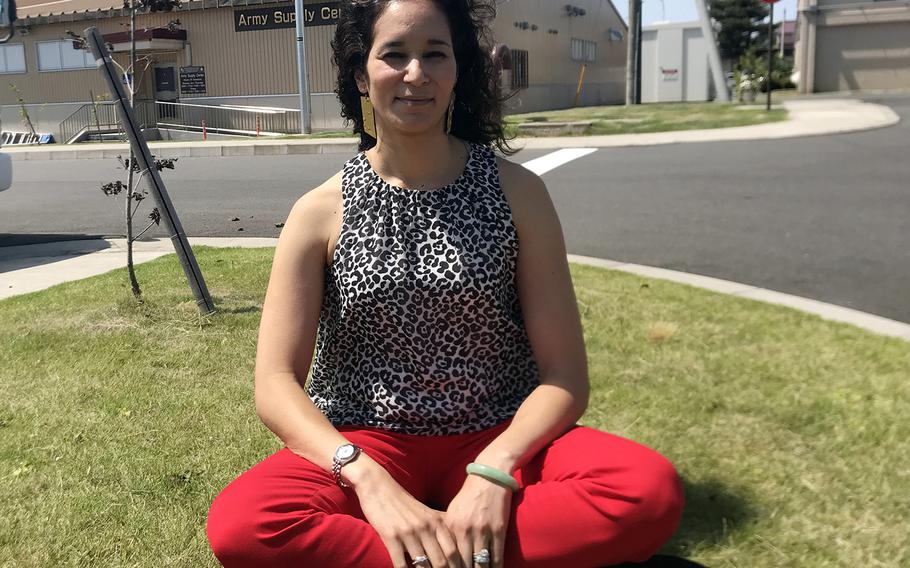 CAMP ZAMA, Japan — The Army should start teaching soldiers meditation techniques in basic training to make them more resilient to trauma they might face in combat, according to the author of an upcoming book on military mindfulness.
"Military and Mindful: Eight Essential Elements to Manage Your Military Career and Motherhood," by Iraq War veteran Benefsheh Verell will be published in December.
The Zama-based Army spouse and former military policewoman said she became interested in meditation after attending a yoga retreat in upstate New York in 2008.
"I was a captain in the Army teaching at West Point while my husband was deployed to Iraq," she said May 30 at Zama. "I was looking after my 2 ½ year old and pregnant with our daughter and working full time and I was drowning. I was angry all the time."
Yoga and meditation helped her change her mindset, said Verell, who trained to become a yoga instructor in 2012.
"I realized I didn't have to be angry and miserable all the time," she said.
Mindfulness, according to Verell, is being present in the moment.
"Meditation and yoga help build this awareness because they focus on breathing, sensation in the body and noticing your thoughts," she said.
A person can practice mindfulness while gardening, swimming, running or doing other activities, Verell added.
"The repetition of movement in the body acts as a meditation," she said. "The person brings the attention back to the breath and sensation in the body when they notice the mind wandering away from the task."
Mindfulness techniques are already helping the Zama American Middle-High School football team, according to Carmen Middleton, a special education teacher at the school.
For the past 18 months the team, which reached the Department of Defense Education Activity-Pacific Division II Championship game for the first time in six years last season, has been practicing mindfulness techniques before practices, she said.
Getting kids to focus these days is harder than ever with all the distractions, such as cellphones and social media, and that's where mindfulness comes in, Middleton said.
A technique used by the players involves finding an anchor point when visiting a competing school's field, she said.
"When they start to get overwhelmed or their head is not in the game they look at their anchor point and re-center," she said. "The whole thing is trying to get them in the zone."
Verell's goal is to bring mindfulness practices to the Army in a way that's accessible to troops, she said. She is also involved in training yoga instructors to work in military communities.
"People who are dealing with trauma need some way to process that," she said.
The Army offers resiliency classes for troops, but the training isn't consistent across the service, said Verell, who plans to start a mindfulness group for servicemembers on Zama and work with the military to hold workshops on other bases in Japan.
"My dream is to have mindfulness start in basic training and continue throughout the soldier's career," she said. "If you give them these skills they will be better prepared to deal with things they might face in combat."
—
robson.seth@stripes.com Twitter: @SethRobson1
---
---
---
---