Trial-run fitness tests among Air Force top enlisted leader's priorities
by
Brian Ferguson
August 6, 2019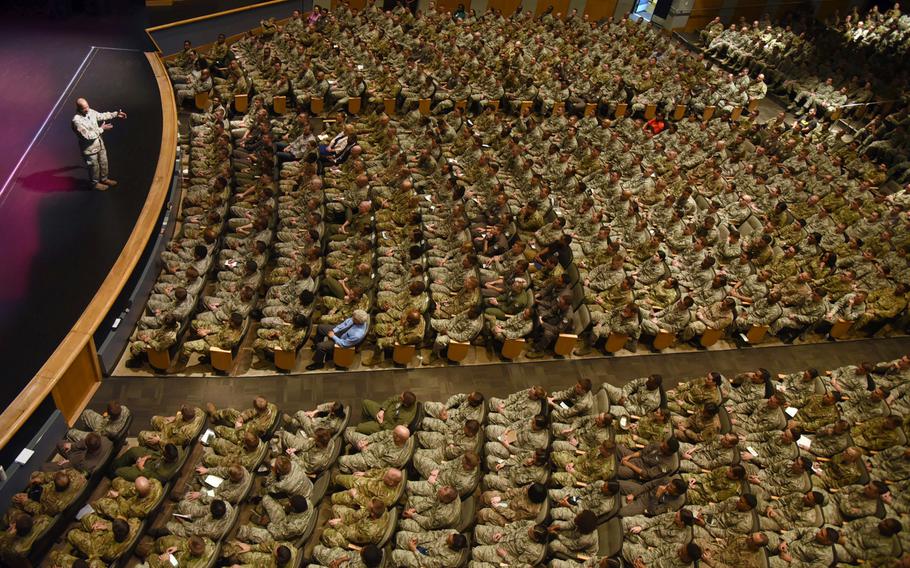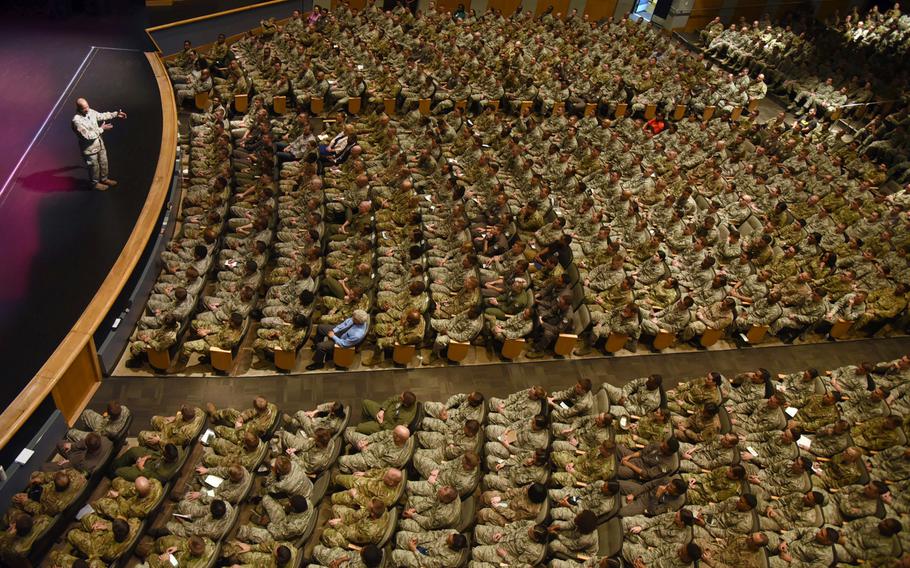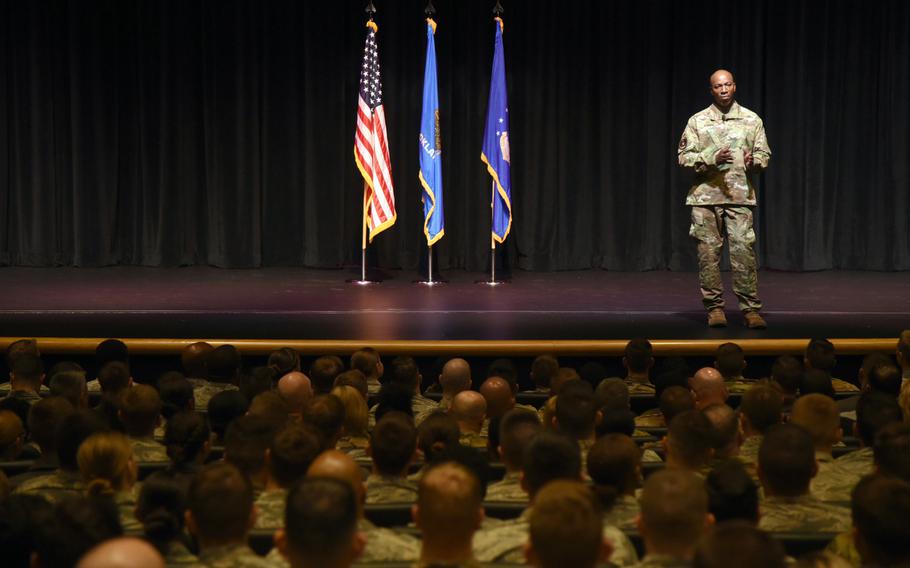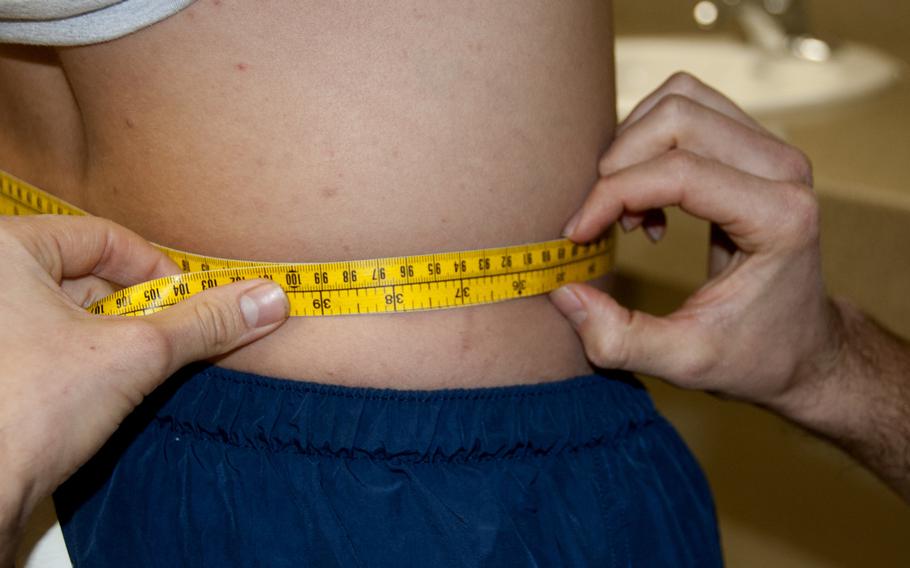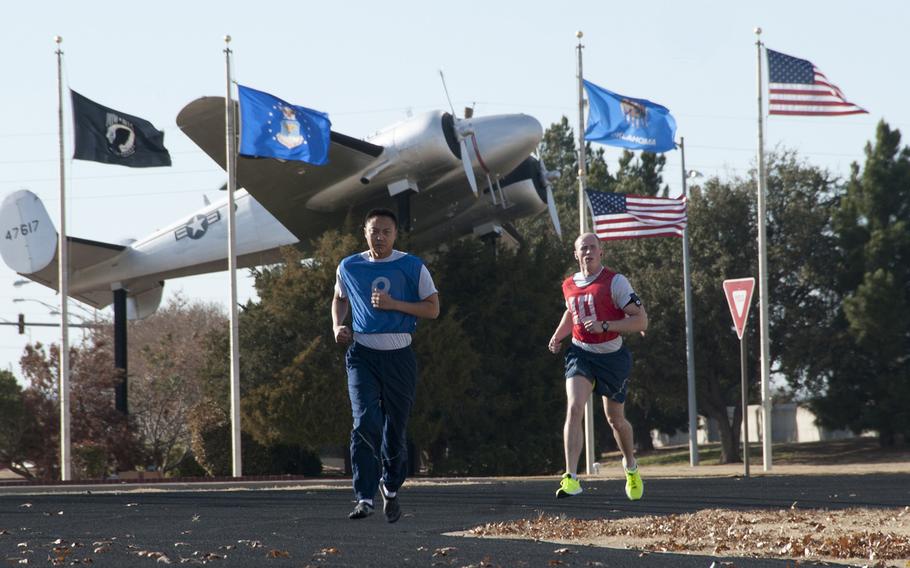 The Air Force's top enlisted leader wants to lift the stress from airmen's lives by revamping physical fitness assessments — and he wants to do it before his planned retirement next year in the fall.
"Right now, we use the carrot and stick approach to motivate people to pass the test," Chief Master Sgt. of the Air Force Kaleth O. Wright said in an email to Stars and Stripes. "If you pass, you get a little baby carrot, but if you fail, we hit you with a big stick."
One way to change that is to give airmen the option to take a no-fail, trial-run fitness assessment made up of the same physical challenges as the regular PT test, before they're due to take the real thing, a spokesman for Wright's office told Stars and Stripes.
"If you pass the test, it would count. If you fail, it wouldn't," said Senior Master Sgt. Harry Kibbe, a spokesman for Wright's office. "But you would have to pass it before your test becomes overdue."
The proposed change is still being researched. It has similarities to the Navy's "bad day" policy for their physical readiness test, which gives commanders the authority to allow someone who has failed the test to retake it.
The Air Force currently has strict guidelines for dealing with airmen who fail the PT test.
For first-time failures, most airmen receive a letter of counseling and must attend remedial physical training sessions.
Additionally, airmen are not eligible for tuition assistance and all formal training schools are canceled until they pass.
Subsequent failures carry additional consequences, and in some cases, a failed PT test can lead to a negative performance report and discharge from the Air Force.
Wright is also advocating for changes to the way an airman's abdominal circumference is used to calculate their overall fitness. He's pushing for a new system that would also factor height and a person's aerobic capacity.
The change would make the PT assessment fairer for taller airmen, Wright said, noting that there is a big difference between a 38-inch waist on a 5'6" person or a 6'8" person.
Changes are being considered in areas besides fitness, Wright added. One proposal would allow commanders to grant up to 14 days of bereavement leave, he said. Currently, airmen must use normal leave.
He is also working with the service on overhauling the enlisted evaluation system to focus more on merit.
Wright emphasized leadership's responsibility to ensure that resources, funds and personnel are available for programs to prevent suicide in the service, at a town hall meeting July 30 at Tinker Air Force Base, Okla.
"We are going to work really hard to get these things across the goal line, but we are not tied to any specific day," Wright said. "If we get them close and set the next team up for success, we will be happy, as long as we are talking care of airmen."