Treaty deal averts military mail disruption but cost of shipping overseas likely to rise
---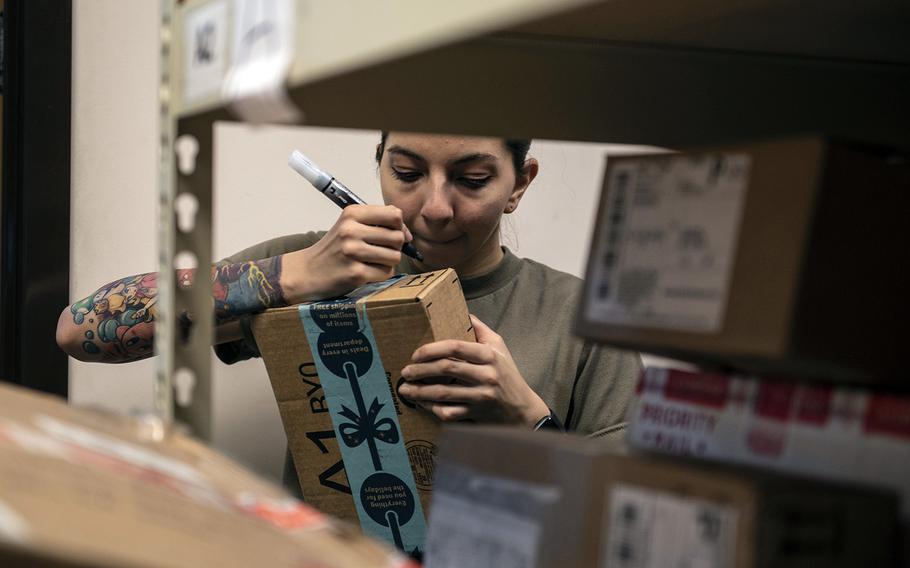 The military mail system no longer faces imminent disruption, but servicemembers may find increased costs to mail packages to and from overseas locations in the wake of new reforms.
The White House announced Wednesday the United States will remain in a 145-year-old international postal treaty that President Donald Trump had threatened to leave by next month if changes were not made in how global price rates are set.
The treaty governs postage rates for letters and packages mailed throughout the world.
U.S. negotiators hammered out a compromise deal during an emergency meeting of treaty members held this week in Geneva, Switzerland, that gives the U.S. Postal Service flexibility in setting postage rates for incoming international mail.
The Trump administration announced last year that America would withdraw from the Universal Postal Union treaty over growing complaints by some U.S.-based businesses that packages sent to the U.S. from other countries — primarily China — have much lower postal rates than packages mailed domestically.
In some cases, that meant a domestic U.S. business paid more to mail a package across the U.S. than China was paying to ship all the way to America.
The Geneva meeting resulted in an agreement by a majority of the treaty members "to adopt a comprehensive set of reforms based on the U.S. proposal," Peter Navarro, director of the White House's Office of Trade and Manufacturing Policy, told reporters during a conference call Wednesday from Geneva.
The agreement gives the U.S. the ability to raise the postage prices for packages arriving from other countries.
"This is the linchpin of President Trump's objective," Navarro said.
The U.S. Postal Service said in a statement Wednesday that it would be allowed to alter its rates beginning in July. The agreement allows other countries to change their rates in phases over the next six years, the statement said.
The agreement also supports development of advanced electronic customs data transmission to enhance safety and security, Navarro said.
"This agreement will also transform an antiquated, discriminatory system into a modern and resilient one far more prepared to meet the new demands of the e-commerce and the increasing challenges of counterfeit goods and drugs, such as fentanyl, now being pushed like poison through the international mail system," he said.
Asked whether consumers would pay more for shipping under the reforms, Navarro was oblique.
"In America, we look at the whole package — consumers, workers, manufacturers and the economy," he said, emphasizing the "great savings" the U.S. Postal Service would achieve by not subsidizing shipping from other countries.
Later in the conference call, Navarro said: "We don't anticipate any significant price issues at all."
CNBC reported that the changes would primarily affect international letters and packages under 4.4 pounds — a category that takes in military mail and absentee ballots.
Experts in international shipping have estimated shipping prices could rise anywhere from 125% to 600%, CNBC reported.
The Bipartisan Policy Center, a Washington, D.C.-based think tank, had been among those raising alarm about the effects on absentee ballots in the event the U.S. withdrew from the treaty.
"More than 3 million American citizens living and serving overseas are eligible to vote, and most who vote return their ballots through the physical mail stream," the policy center said in a news release last week. "They already face obstacles such as transport time and distance, unreliable mail service, and censorship from foreign governments."
Navarro said U.S. officials "were absolutely prepared to deliver military mail, holiday mail and voting mail" without disruption even if America had withdrawn from the treaty.
With the new agreement, he said, "nobody will notice anything except over time we'll see a stronger, more stable U.S. postal system."
olson.wyatt@stripes.com Twitter: @WyattWOlson
---
---
---
---