Too short or too tall to fly? Air Force general tells aspiring pilots to think again
by
James Bolinger
November 22, 2019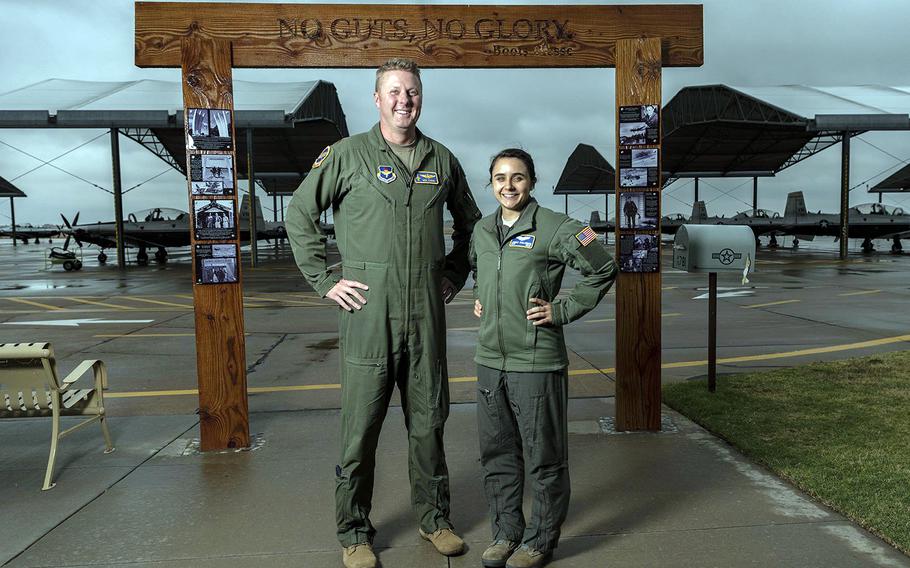 The Air Force general in charge of pilot training says prospective aviators shouldn't be dissuaded from a flying career because they think they're too short or too tall.
Maj. Gen. Craig Wills, commander since June of the 19th Air Force Air Education and Training Command, said he believes the 5-foot-4-inch minimum height requirement is an artificial barrier to service.
For example, half of all women in the United States are shorter than the Air Force minimum height, he said.
"We don't want to unnecessarily turn off half of half the U.S. population," Wills told Stars and Stripes in a phone interview Nov. 14. "In the Air Force there is a waiver for everything. And the science proves that when you have a group of people from diverse backgrounds you get better results."
The Air Force has issued height waivers for years, but Wills is shining light on the process in hopes of attracting more people interested in becoming pilots. The service is also checking to make sure that current standards are the right standards.
Since 2015, the Air Force has received 223 body measurement, or anthropometric, waiver requests and has approved 194, or 87% of them, according to Air Education and Training Command.
"Don't let some numbers on a website keep you from applying to the best Air Force in the world," Wills said. "We want to make sure we get as many qualified applicants as we can."
In fact, an individual's cumulative measurements may override his or her actual height, he said. Two people who stand 5 feet, 2 inches may have different leg or arm measurements, for example.
"We measure all of these dimensions on each applicant who applies for a waiver," Wills said. "Then we use software to compare their dimensions with every cockpit in the Air Force, which have all been measured using laser telemetry, and we identify what they can fly."
Capt. Carly Jones, a 5-foot-2-inch T-1 instructor pilot from the 14th Flying Training Wing at Columbus Air Force Base, Miss., received a height waiver before she was commissioned in 2015. She fell in love with flying as a cadet at the Air Force Academy, she said during a phone interview Thursday.
"I knew off the bat that flying might not be an option because of my height," she said. "But my leadership was clear with me about the waiver process, so I kept grades up to be competitive."
Doctors measured Jones in three sections — from her knee to her foot, for example — and her sitting height. Computer software calculated she was eligible to fly several aircraft, including the T-1 trainer, the KC-135 Stratotanker and KC-10 Extender air refuelers and the C-5 Galaxy and C-130 Hercules airlifters.
Jones leaves her instructor post next year to fly the KC-10, she said. She said her height never factored into her actual pilot training.
The Air Force already employs two types of seat cushions to ensure a shorter pilot has an unobstructed view and can reach all the flight controls. Its new aircraft are built to accommodate a more diverse set of people, Wills said.
For example, the new T-7A Redhawk — the fighter trainer that will be delivered around 2024 — and the F-35 Lightning II stealth fighter can accommodate more diverse body shapes.
Wills, an F-15C Strike Eagle pilot, knows something about height limitations. At 6 feet, 4 inches, he hit the high side of Air Force limits on pilot height.
"When I was a cadet, I was applying, and I was almost too tall," he said. "I did some crazy stuff. I slept sitting up and ran three miles with a backpack full of rocks, so I would meet the standard for sitting height."
bolinger.james@stripes.com Twitter: @bolingerj2004