Three Army brigades will deploy to Europe, South Korea and Afghanistan
by
Caitlin M. Kenney
September 25, 2020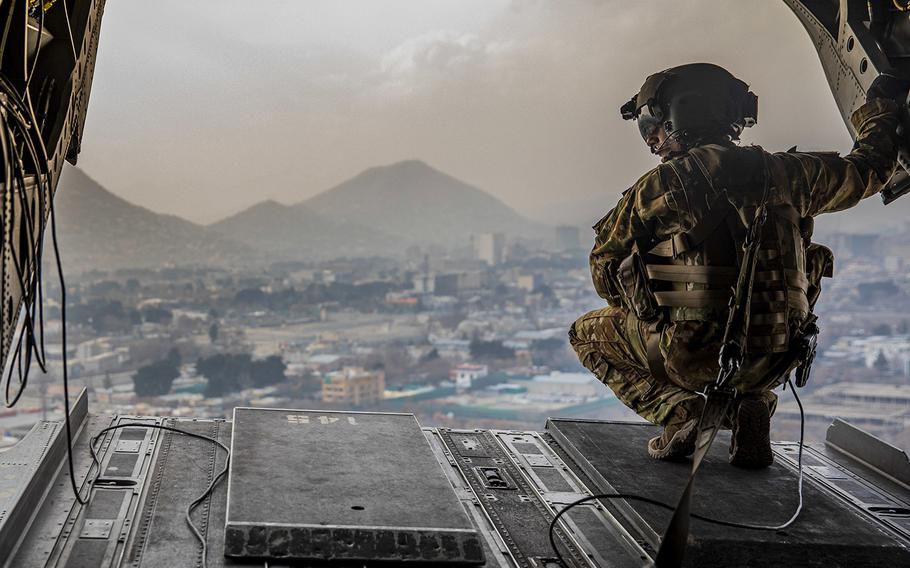 WASHINGTON — Despite the coronavirus pandemic, the Army announced it will deploy a brigade to Europe, another to South Korea and a third to Afghanistan.
The fall deployments are part of regular rotations to the three locations, according the Army's announcement Thursday.
About 700 soldiers from the 2nd Brigade Combat Team, 10th Mountain Division from Fort Drum, N.Y., will replace the division's 1st Brigade Combat Team in Afghanistan, Maj. Harold Huff, a 10th Mountain Division spokesman, wrote Friday in an email. The soldiers will be stationed in a number of locations across the country for a nine-month deployment supporting Operation Freedom Sentinel to conduct "command and control, force protection, and logistical support functions," he said.
The United States is drawing down forces in Afghanistan following a Feb. 29 peace agreement with the Taliban. Troop levels in the country are expected to be reduced to between 4,000 to 5,000 service members by the end of November, and Defense Secretary Mark Esper has not issued an order to reduce that number any further, said David Helvey, who is performing the duties of assistant secretary of defense for Indo-Pacific security affairs at the Defense Department.
A full withdrawal of U.S. and allied troops is planned by May 2021 as part of the peace agreement, but it would be dependent on the Taliban meeting its obligations and commitments of the agreement. Helvey said Tuesday during a congressional hearing that the Taliban is still not fully compliant.
The 1st Armored Brigade Combat Team, 1st Cavalry Division from Fort Hood, Texas, will deploy to Europe for nine months with about 3,700 soldiers, who will participate in Atlantic Resolve exercises, including the multinational exercise Combined Resolve, said Lt. Col. Chris Brautigam, a 1st Cavalry Division spokesman. The exercises are "in support of the United States' commitment to NATO allies and partners," according to the Army announcement.
The brigade will be replacing 2nd Armored Brigade Combat Team, 3rd Infantry Division from Fort Stewart, Ga.
About 3,600 soldiers from the 1st Armored Brigade Combat Team, 3rd Infantry Division from Fort Stewart, Ga., will deploy to South Korea for a rotation, said Lt. Col. Lindsey Elder, a 3rd Infantry Division spokeswoman, replacing 2nd Brigade Combat Team, 1st Infantry Division from Fort Riley, Kan.
The nine-month rotation is to "support the United States' commitment to southeast Asia partners and allies," the announcement states.
kenney.caitlin@stripes.com Twitter: @caitlinmkenney