Gallery
Thousands of troops prepare for Hurricane Florence search and rescue
by
Nikki Wentling
September 13, 2018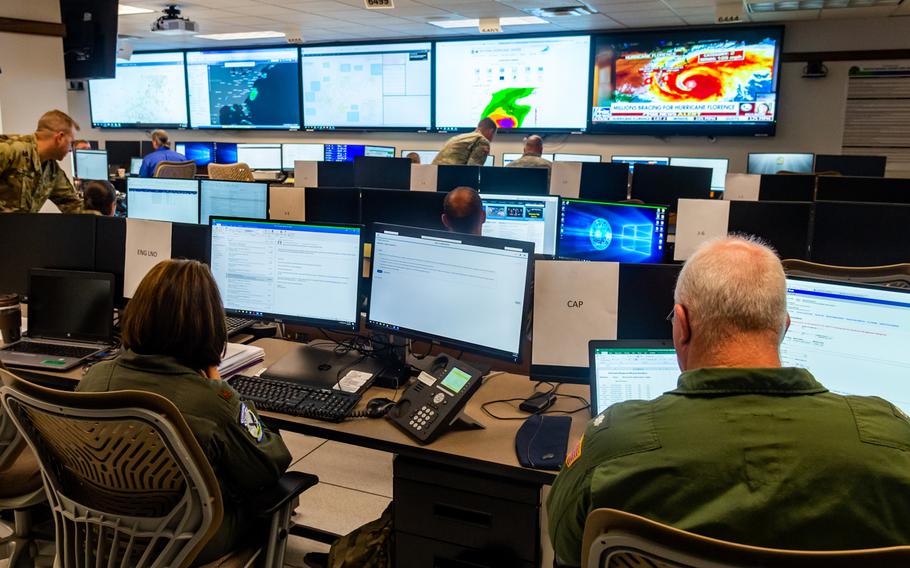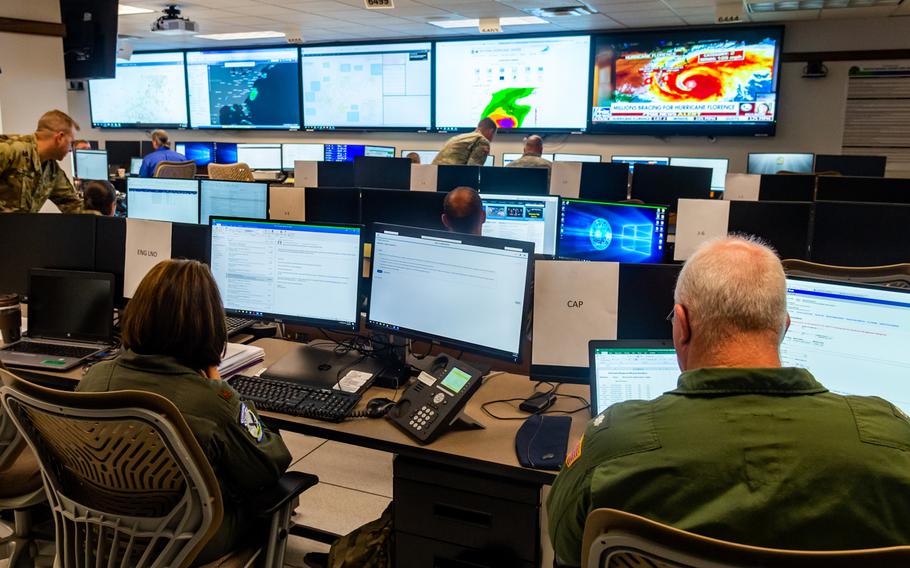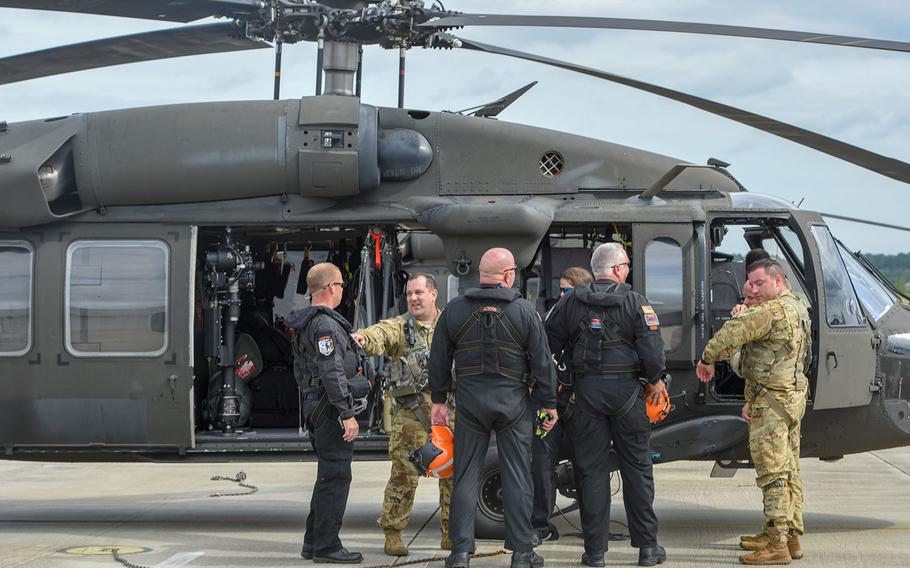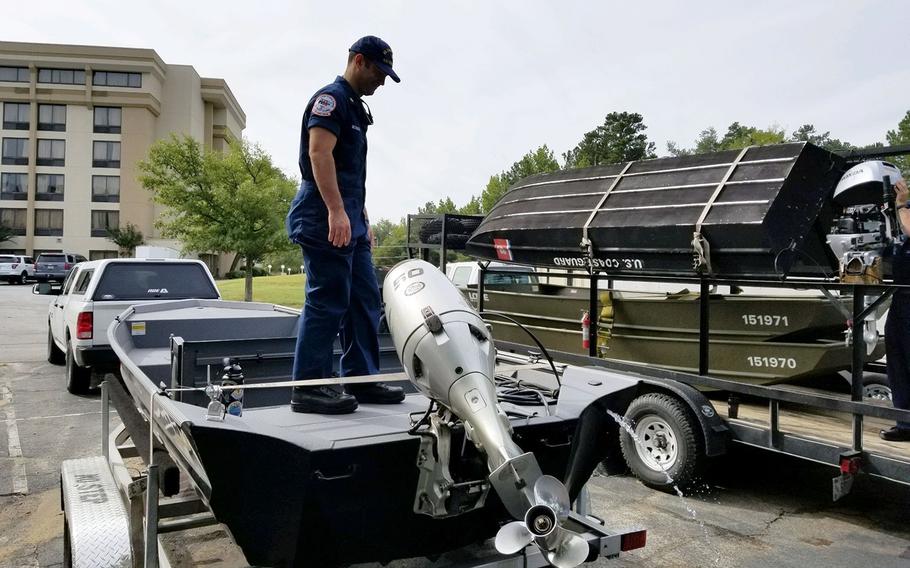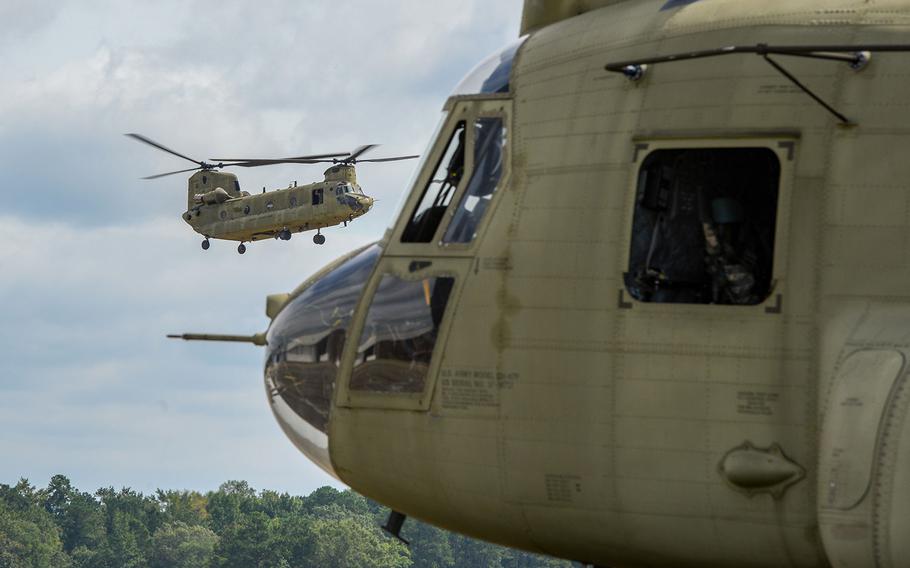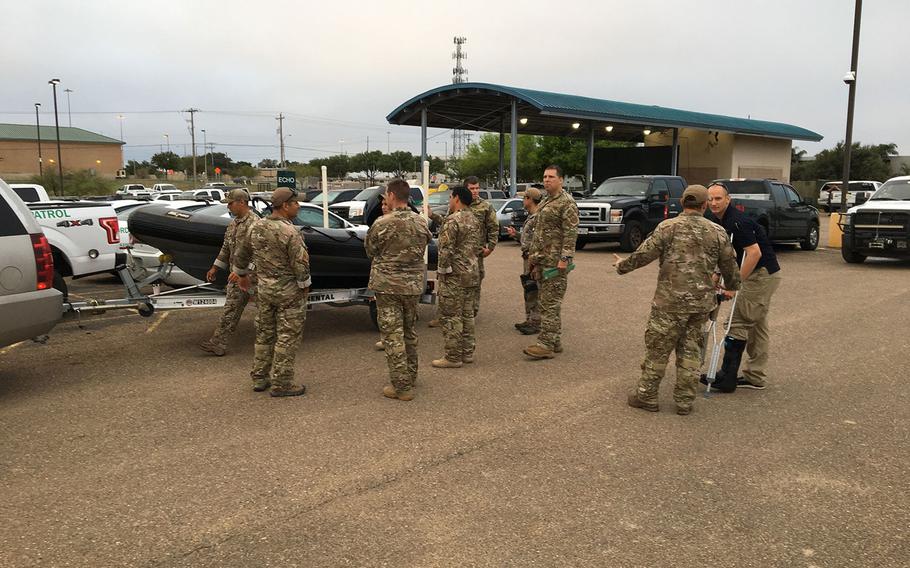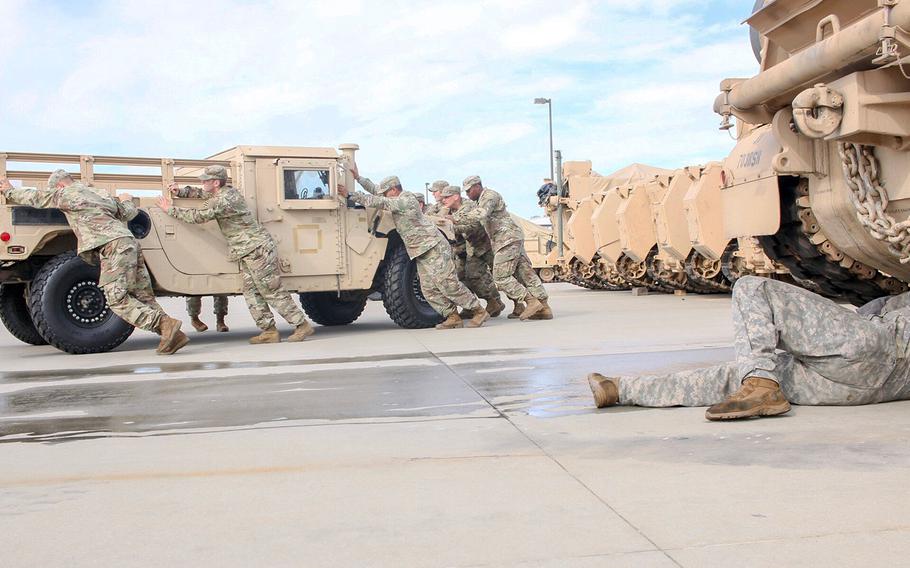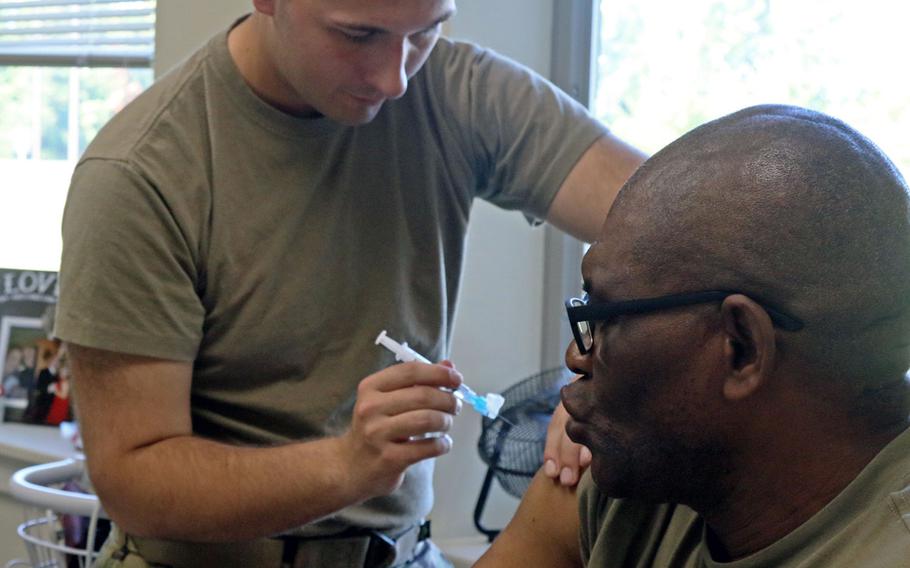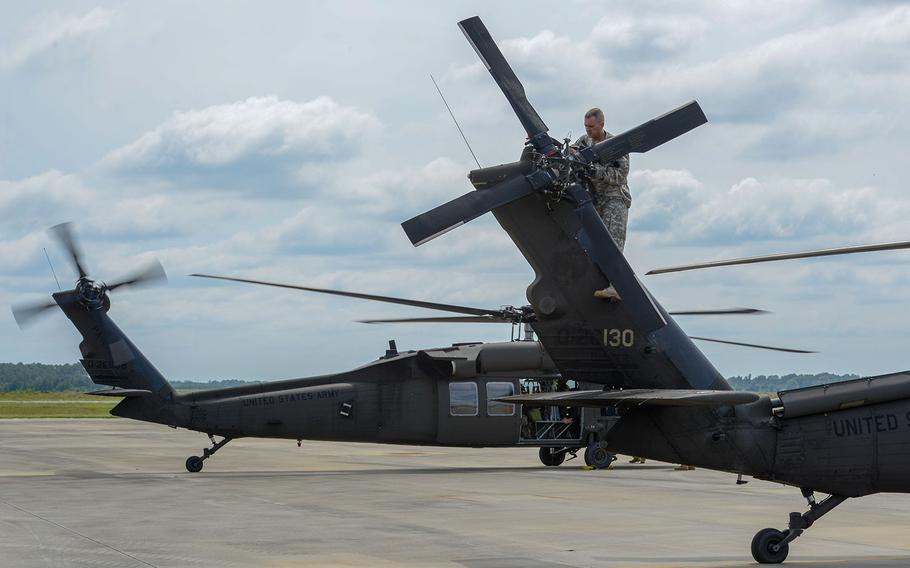 WASHINGTON – As Hurricane Florence began to lash the North Carolina coast on Thursday, the slow-moving storm's heavy rain and high winds could cause difficult challenges for the 7,000 U.S. troops waiting to help with search-and-rescue efforts, Pentagon officials said.
Officials said 4,000 National Guard troops and another 3,000 active-duty servicemembers were in position to respond to the storm, with thousands more ready as a secondary relief force. Florence, which was downgraded Thursday night to a category 1 hurricane, was still expected to cause treacherous flooding in North and South Carolina, Virginia and surrounding states.
"Because of the length of time it's going to be on the coast and the heavy rainfall that will happen, we do think the flooding and storm surge together will be a very difficult challenge to overcome," Air Force Gen. Terrence O'Shaughnessy said. "The search-and-rescue is going to be the first and foremost response we're looking at."
Any search-and-rescue efforts could be made more arduous by the slow-moving nature of Florence, O'Shaughnessy said. Because of the forecasted high winds that will likely sustain for days, he expects it will take longer before crews are able to move out.
"I would really highlight the need, based on the nature of this storm, to heed the evacuation recommendations," he said. "As soon as the weather allows us to, we will be able to respond quickly."
O'Shaughnessy, commander of the North American Aerospace Defense Command, briefed reporters at the Pentagon on Thursday about how the military has prepared for the potentially deadly storm.
Servicemembers are ready to respond from all directions, he said, including from sea.
Two amphibious Navy ships, the USS Arlington and USS Kearsarge, are following the storm from the east as the hurricane makes landfall. Helicopters and CV-22 Ospreys are on board, ready to be used in the response.
"They're following right in the footsteps of the storm coming in," O'Shaughnessy said.
Four installations – Fort A.P. Hill in Virginia, Fort Bragg in North Carolina, North Auxiliary Airfield in South Carolina and Maxwell Air Force Base in Alabama -- are being used by the Federal Emergency Management Agency as staging areas for relief supplies.
At Fort Stewart, Ga., and Fort Campbell, Ky., multiple composite truck companies were each ready with 80 light medium tactical vehicles that could be used to transport supplies and first responders into flooded areas to check houses and rescue people who become trapped.
At Hunter Army Airfield in Georgia, 35 helicopters were ready for search-and-rescue missions, with the same number from Fort Bliss, Texas, O'Shaughnessy said.
Forty high-wheeled vehicles and seven helicopters stored in a hurricane-reinforced hangar at Fort Bragg also were prepared to deploy.
Moody Air Force Base in Georgia was prepared to send four pararescue teams, six HH-60 Pave Hawk helicopters and two HC-130 Hercules aircraft. Additional pararescue teams from Patrick Air Force Base in Florida traveled to Moody in preparation to join the response.
"We have quite literally surrounded the expected affected area," O'Shaughnessy said. "The [Department of Defense] is ready to respond when asked by FEMA, the governors or local communities. We're going to be ready in the first minutes and hours following the hurricane's impact."
Florence is moving into a three-state region with 21 major Defense Department installations, including some of the most well-known military bases in the country such as Camp Lejeune and Fort Bragg in North Carolina, Naval Station Norfolk in Virginia and the Marine Corps Recruit Depot on Parris Island in South Carolina.
Ships, aircraft and helicopters in the path of the storm were moved away for safekeeping, said Kenneth Rapuano, assistant secretary of defense for homeland defense and global security. He did not go into specifics about how much equipment was moved or the cost of moving it.
wentling.nikki@stripes.com Twitter: @nikkiwentling