The Pentagon has axed a Mattis directive aimed at improving fighter jet readiness
by
Corey Dickstein
May 8, 2020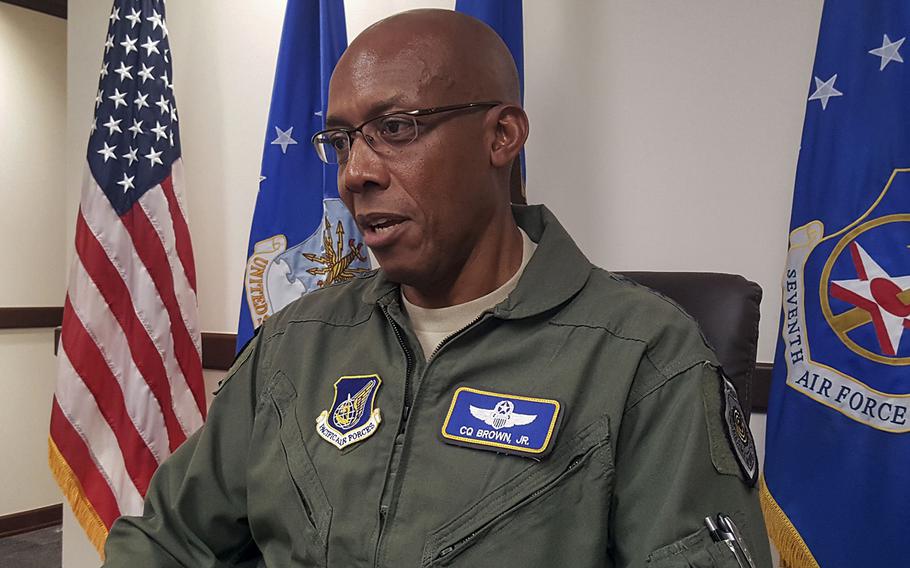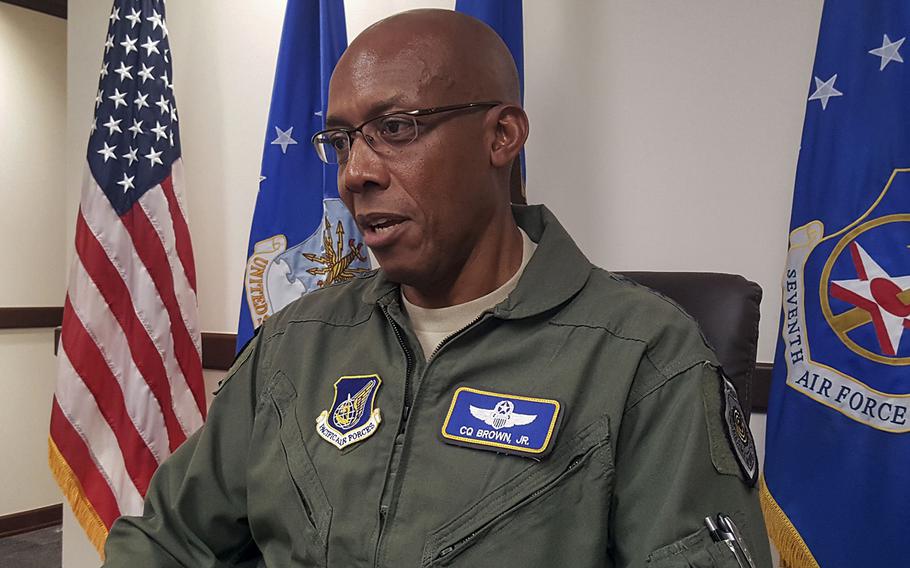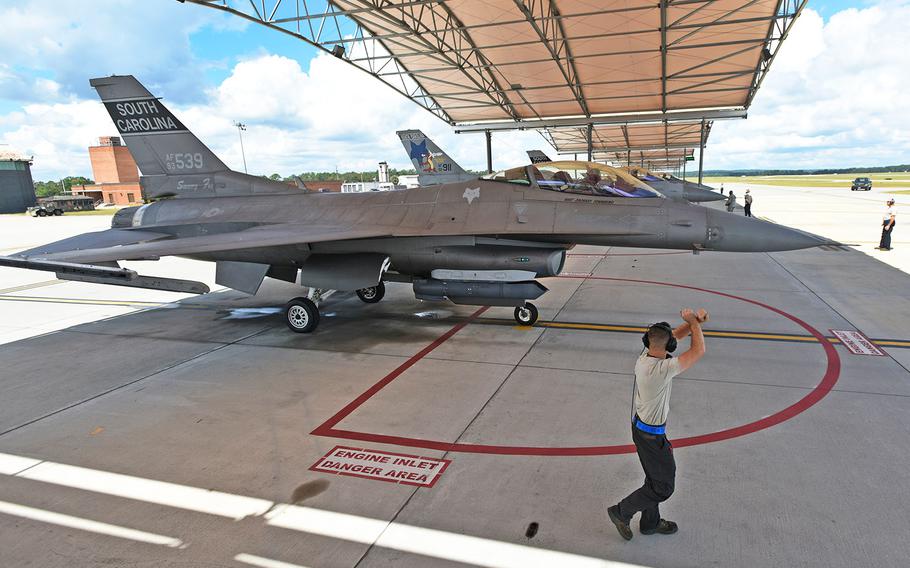 WASHINGTON — Pentagon officials have dismissed a 2018 directive from former Defense Secretary Jim Mattis ordering the military to ensure nearly 80% of its fighter jets were combat-capable, according to the nominee to be the next Air Force chief.
Air Force Gen. Charles "CQ" Brown wrote in testimony to senators ahead of his confirmation hearing Thursday that the Air Force was no longer holding itself to Mattis' stringent policy meant to drastically improve unusually low mission capable rates within the military at the time. The Air Force never achieved Mattis' benchmark combat readiness rate across its fighter jet force, but it did report improvements.
"The Air Force returned to allowing lead commands to determine the required [mission capable] rates to meet readiness objectives," Brown wrote in his testimony. "We continue to balance near-term readiness recovery with investment long-term combat capability."
Brown, who is in charge of Pacific Air Forces, was nominated by the White House in March to succeed retiring Gen. David Goldfein, the service's chief since July 2016. If confirmed, Brown would be the first African American military service chief.
The decision to scrap Mattis' goal of 80% flight capability within the Pentagon's F-35, F-22, F-16 and F/A-18 jets came from his successor Defense Secretary Mark Esper's office, Brown wrote. The Mattis policy, issued in September 2018 gave the services one year to reach 80% mission-capable rate. The policy did not include some fighter jets, including F-15 models and the A-10.
Under the Mattis policy, Brown said F-16 flyability rates jumped to a high of 75% in June 2019, up from about 70% in late 2018. The F-35 rate climbed to a high of about 74% in September, up from about 55%. The F-22 rate increased from 49% mission capable in September 2018 to a high of 68% in April 2019. The Air Force does not fly the F/A-18s, which belong to the Navy and Marine Corps.
Brown, a longtime F-16 pilot, wrote that reaching the 80% thresholds proved challenging with aging Air Force jets and various problems faced in the newer F-35 program that have at times grounded some of those advanced stealth aircraft.
"Maintaining aging aircraft is an extremely difficult and expensive task, while new, technologically advanced weapons systems present their own challenges," he wrote.
The service is in the process of implementing a new plan aimed at increasing aircraft combat readiness and also reducing the cost to fix those airframes, he also wrote.
During Brown's hearing before the Senate Armed Services Committee on Thursday, he endorsed the Mattis-driven 2018 National Defense Strategy, which directs the military to prioritize preparing for conflict with a major military power — namely China or Russia — over other matters, including counterterrorism operations, which had been the Pentagon's focus for nearly two decades.
But the Air Force is not yet structured to fulfill that mission, as it has continued to be called upon to deploy assets needed for ongoing combat and deterrence operations in the Middle East and Afghanistan, Brown said.
"The NDS calls for hard choices and adherence to priorities. Yet in practice, it has proven difficult, and in some cases impossible, to implement these choices," he wrote in his testimony.
Brown also endorsed the Air Forces goal of adding new units. Air Force officials launched a campaign last year to convince lawmakers to allow them to expand to 386 operational squadrons in the coming years. The service has 312 squadrons now.
"Anything less than 386 [squadrons] incurs risk," Brown told the senators, admitting the service had yet to decide exactly how to expand to that size. "We may be a little bit smaller than that 386, but we'll be more capable."
dickstein.corey@stripes.com Twitter: @CDicksteinDC