Texas is third state to approve alert that helps locate missing vets, servicemembers
by
Rose L. Thayer
August 14, 2019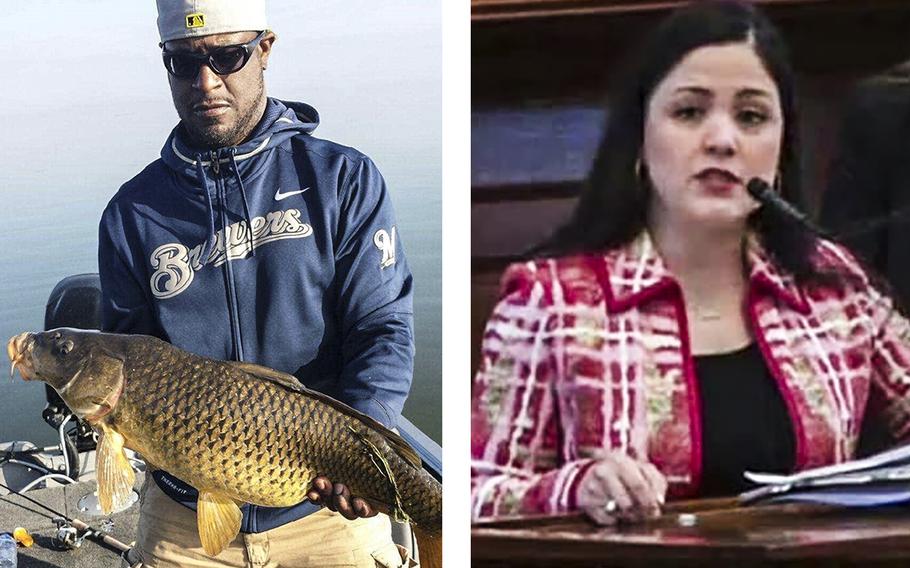 AUSTIN, Texas – Army Spc. Andrew Olson went missing in April after drinking in a bar in Madison, Wis., with his National Guard unit during a training weekend. The soldier was upset and intoxicated and he left on his own without telling anyone.
Olson, 22, was only gone for a matter of hours, but in that time, members of his unit contacted local law enforcement and a statewide alert, known in Wisconsin as a Green Alert, was issued to get help from the public in locating him. Wisconsin authorities issued the alert when a veteran or servicemember, who is at-risk of harming themselves or others because of a mental or physical condition, goes missing.
Olson showed up on his own, completely unaware that his name and photo – and the fact that he'd been intoxicated – had been distributed by media outlets and friends and strangers on social media. He didn't even know that a missing veteran alert system existed.
"They didn't exactly know how bad I was feeling, but they were just a little worried. That was fine," Olson said three months later, reflecting on the alert. "It was good knowing that they really did care. I have a really good unit I'm a part of, where my leadership actually care a lot."
On Sept. 1, Texas will begin working to become the third state to enact an alert of this kind, which is similar to Amber Alerts for children or Silver Alerts for the elderly. Texas passed a law in May that requires the state's Department of Public Safety to begin in September to build the framework for a Camo Alert, which is the same concept as a Green Alert.
"We want to express our gratitude for their service to our country and keep our promise to take care of them when they return," said Texas Rep. Ana Hernandez, D-Houston.
When she advocated for the bill in the statehouse, she said 321 active-duty servicemembers died by suicide in 2018 – the highest number in six years. Hernandez said she believed this law could help reduce that number.
In March 2018, Wisconsin was the first state to pass a law allowing an alert for veterans and servicemembers called the Corey Adams Searchlight Act, which is named in honor of Air Force veteran Corey Adams, a Milwaukee native had been diagnosed with post-traumatic stress disorder following a deployment to Afghanistan. He was found dead 18 days after his disappearance in 2017.
Delaware followed with its alert law in August 2018. At least three other states — Colorado, Tennessee and Connecticut — have discussed similar bills. In Congress, legislation was introduced in March to help states enact alert systems for veterans. It has yet to gain traction.
"It's an awesome feeling," Adams' sister Carmen Adams said of Green Alerts beginning to spread across the country. But her sights are set on pushing the federal legislation. "The biggest thing is getting our veterans back home. I never want anyone to experience what we had to experience in the past two years."
Ten Green Alerts have been issued in Wisconsin, according to the state's Department of Justice. In Delaware, the state police said only one has gone out. In both states, the alerts include the veteran's name and photo and typically a statement about their health, because a physical or mental health condition that is related to the veteran's service is required to issue the alert.
"When we send out an alert, it touches more people. It's more eyes and more ears to locate that veteran who needs help," said Kevin Warych, public information officer for the Green Bay Police Department in Wisconsin.
In Eau Claire, Wis., the alert paints police a clearer picture of the situation, because it provides so much information about the veteran's condition, said Bridget Coit, spokeswoman for the Eau Claire Police Department. Police will respond accordingly, even sending in a fellow veteran on the force when possible, because they might have had similar experiences in the service.
However, privacy concerns have been raised because the alert includes sensitive information about the veteran. Some alerts mention if the veteran has a history with suicidal thoughts or actions and news articles and social media posts remain online long after the veteran is found.
Carmen Adams said she's aware of privacy concerns, but would rather have dealt with her brother's anger than his death.
"I don't care how upset he would have been with me or our family for issuing a Green Alert, he would still be alive," she said. "I wish I could talk to that veteran and let him know at least you're still alive to tell your story. My brother doesn't have a voice anymore. We have become his voice."
In Olson's case, he said he doesn't have a history of mental health issues. The alert for his disappearance only mentions he was intoxicated, but he said his civilian employer did see it. Because he has a good relationship with his boss, they had an honest conversation about what exactly led to the alert.
"I feel like based on my experience, I can't really say if it was good or bad," Olson said. "I just walked back to my unit. It's not like anyone found me because of the Green Alert. Everything would have happened the same."
In Texas, where the veteran population is more than 1.5 million – about four times larger than in Wisconsin – the Camo Alert law was crafted with privacy in mind, Hernandez said. Like the state's Silver Alert for senior citizens, the Camo Alert will only include the make, model and license plate number of the vehicle associated with the missing veteran or servicemember. It also requires veterans opt-in to the Camo Alert, so it can't be issued by surprise, though Hernandez originally introduced the law as an opt-out program.
Texas also requires the veteran have a documented history of post-traumatic stress disorder or traumatic brain injury.
"We want to be very sensitive to that. It's a personal issue for individuals and family members," Hernandez said. "We don't want to impose on anyone else. We want this to be a tool. If a family is going through a situation, we want this to be an additional tool that they can use to help their loved ones."
Gregg C. Dunham, vice commander of Disabled American Veterans, Department of Texas, said he followed the law through the state legislature and is "so supportive of any bill for the betterment of the veteran."
"There are some things need to be tweaked on this bill," he said.
Dunham said he does not like the way the language of the bill lumps in veterans with a traumatic brain injury with others who have mental illness.
"I understand what their meaning is. I'm a TBI recipient and I don't consider myself mentally ill," he said.
Because the Department of Public Safety only has to begin work on Camo Alerts in September, there's no timeline for when Texans could see the first one issued.
"They haven't figured this out yet," Dunham said.
The Texas law expires in four years to allow lawmakers to revisit the issue.
"Where is the follow up in this to make sure that it's working and addressing the specific need that was intended? That's why we put an expiration date on it" Hernandez said. "If there's anything else that should be worked on to make it better legislation for our veteran community, I welcome any suggestions or comments that we can work on for the next legislative session."
Thayer.rose@stripes.com Twitter: @Rose_Lori