Tennessee Republican named chairman of House Veterans' Affairs Committee
---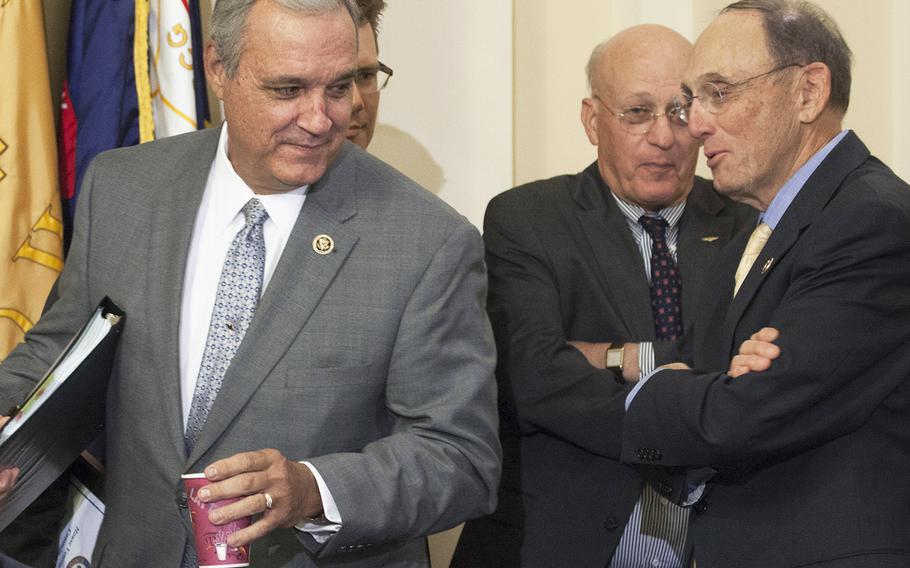 WASHINGTON — U.S. Army veteran and medical doctor Rep. Phil Roe, R-Tenn., will become the next chairman of the House Veterans' Affairs Committee, the Republican Steering Committee decided Thursday.
Roe has served on the House Veterans' Affairs Committee since he was elected to office in 2009. He served as a captain in the U.S. Army Medical Corps from 1973 to 1974 and later trained at a Department of Veterans Affairs hospital in Memphis. As an OB-GYN at his private practice, he coordinated with the VA to treat its patients.
In a written statement following the announcement, Roe said there was "no federal agency more in need of reform than the VA."
"There's a lot of work to be done – from considering the Commission on Care recommendations and reauthorizing the Choice program to ensuring veterans have timely access to the benefits they've earned – and I'm ready to roll up my sleeves and get to work," the statement reads.
The Republican Steering Committee released a list of committee chairmen, including Roe, late Thursday.
Roe will replace Rep. Jeff Miller, R-Fla., who – while in the position for six years – became one of the harshest critics of the VA. Miller announced last spring he would retire at the end of the congressional session. Miller congratulated Roe in a statement released Thursday night.
"Under Roe's leadership, I am confident the House Committee on Veterans' Affairs will continue to serve veterans by setting the standard for congressional legislative and oversight accomplishments," he said.
wentling.nikki@stripes.com Twitter: @nikkiwentling
---
---
---
---