Taser-like shotgun round could let Marines stun people a football field away
by
Chad Garland
June 29, 2020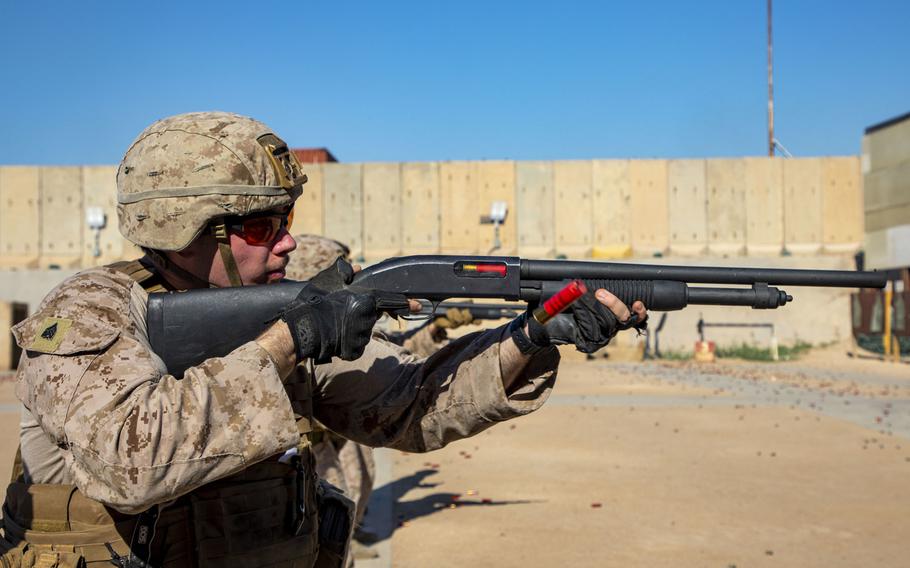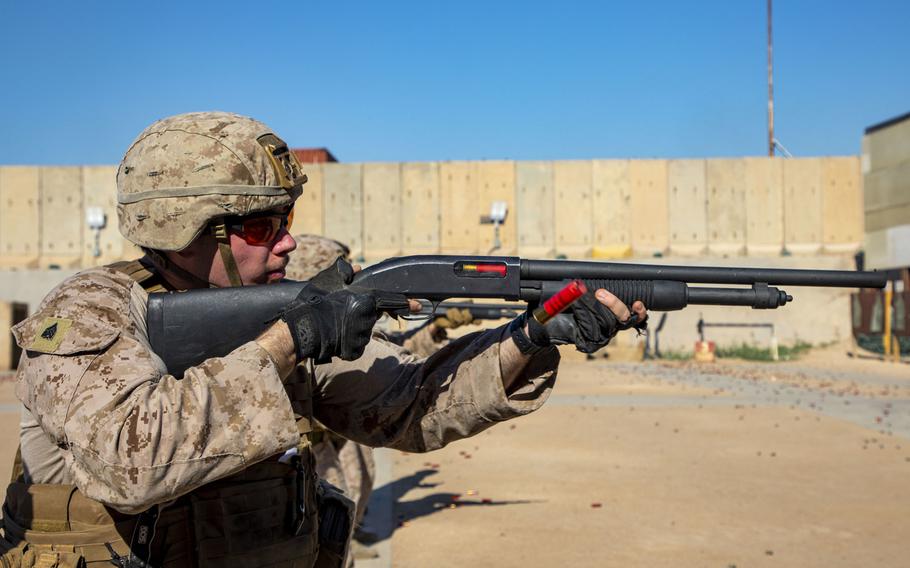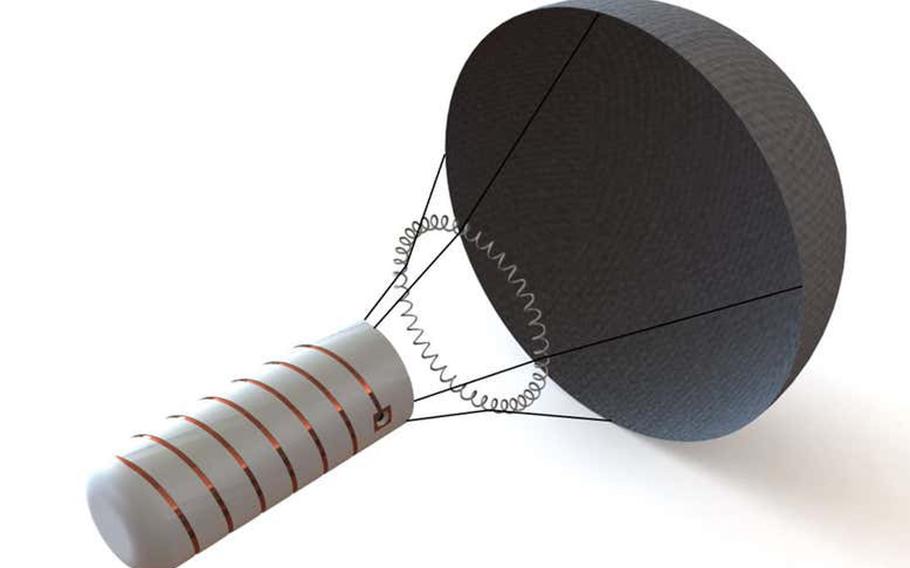 An electroshock weapon that would stun targets a football field away is being developed for the Marine Corps, as the service looks to add a new "less lethal" option.
Colorado-based Harkind Dynamics expects to complete the first phase of development of a 12-gauge projectile, effective at a range of more than 100 yards, by July.
The new round, which is being developed for the Defense Department's Joint Intermediate Force Capabilities Office, headed by the Marine Corps, would give troops far greater range than weapons like the Taser X26, Harkind said in the proposal that won the contract last year.
The handgun-like Taser, which fires cartridges with a range of about 25 feet, doesn't give troops enough time or space to safely "neutralize the threat," the proposal said. Harkind hopes to start work this summer on a prototype of its projectile, which could be fired from a pump-action shotgun, the company's website says.
The company recently demonstrated the ability of the wireless round to incapacitate a target around 330 feet away, the website says.
To reduce the risk of blunt force injury to anyone hit by the projectile, it deploys a tiny parachute right before hitting its target, cutting its speed in half.
A "deformable nose" further reduces the blunt force, the company said in its proposal. When the round gets within a meter of its target, it shoots out three electrode darts that can penetrate clothing and stick in the skin.
The 12-gauge munition offers greater stability in the air, a flatter trajectory and more accuracy than larger rounds, such as a 40 mm grenade round, it said. Higher muzzle velocities increase its potential range.
The long-range round has been dubbed the Small arms Pulsed Electronic Tetanization at Extended Range, or SPECTER, said London-based New Scientist magazine, which first reported on the weapon last week.
Its development followed reports of protesters and others wounded this month by less lethal weapons used by law enforcement in the U.S. during civil unrest in response to police killings.
The military needs to expand its less lethal options for situations where lethal force or destruction could lead to more violence or the erosion of political and public support for U.S. operations, Marine Corps commandant Gen. David Berger said earlier this year.
Berger is leading an effort to overhaul the service and prepare it for possible conflict with China or Russia, as well as unconventional conflicts. He oversees the Pentagon's program for nonlethal weapons, which he's dubbed "intermediate force capabilities."
The new terminology is meant to encourage interest in such weapons beyond traditional law enforcement, JIFCO director Col. Wendell B. Leimbach Jr., said in a May statement.
Harkind and the Marine Corps referred inquiries about SPECTER to JIFCO, but officials there did not immediately respond to a query.
garland.chad@stripes.com Twitter: @chadgarland