From the S&S archives
'Tarzan' a family-flick, says Derek
---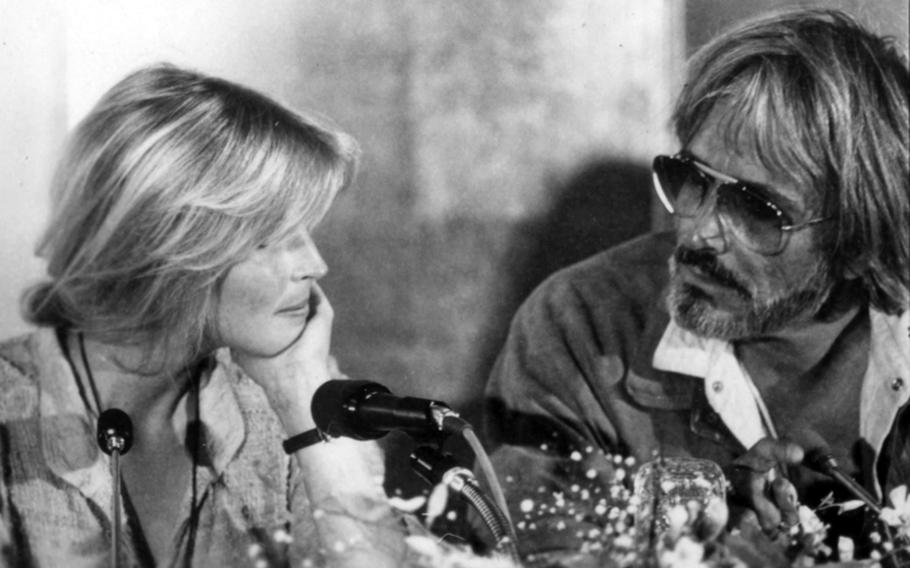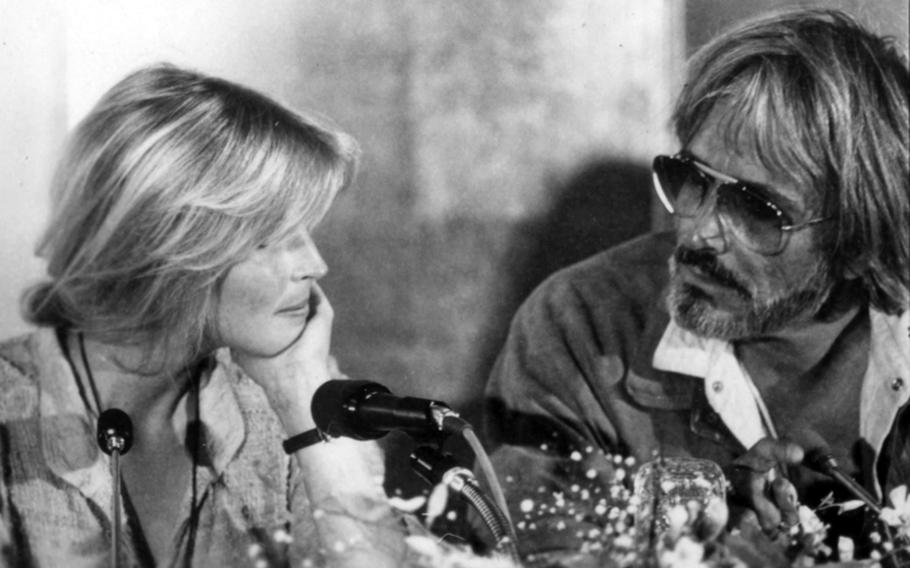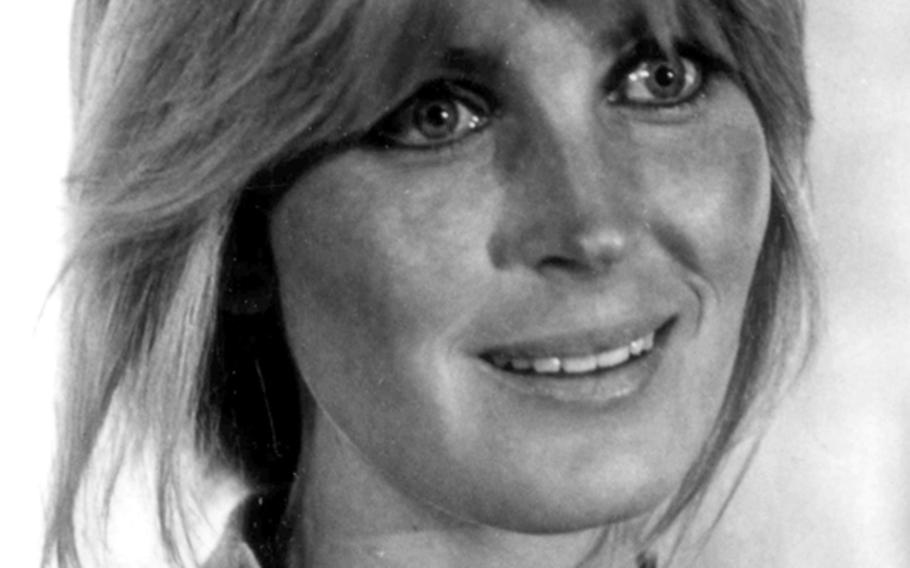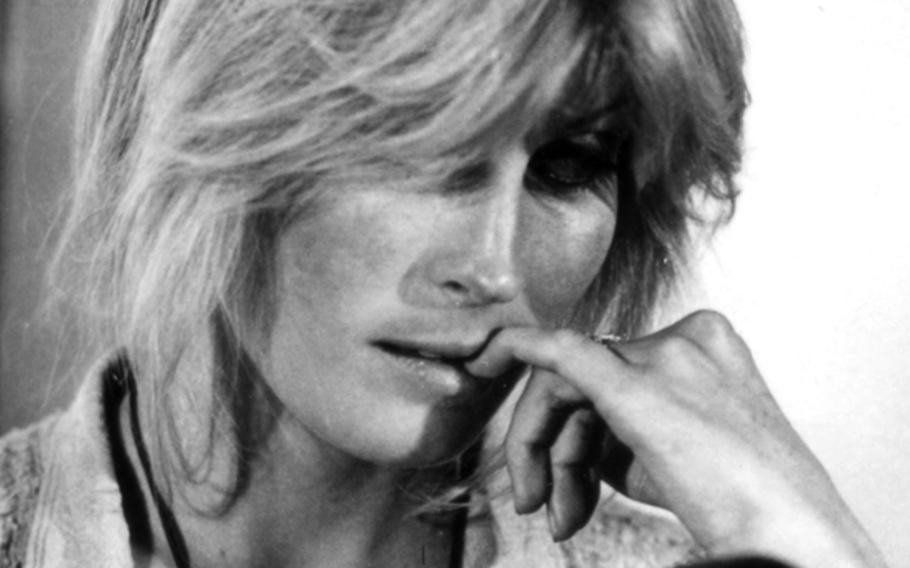 TOKYO -- Actress Bo Derek demurely denies that she is "the most beautiful woman in the world in the most erotic movie of all times."
Well, she denies that last part, anyway.
Despite the pen-wiper costumes she wears in "Tarzan, the Ape Man," Bo insisted, the movie is a fantasy fit for the whole family.
Derek fans, many of whom expected "Tarzan" to be a skin flick, flocked to the box office when the film opened in New York. Most of them ended up disappointed.
Bo blamed a lot of the misconceptions about "Tarzan" on an MGM poster, which showed her as a bare and lissome Jane swinging on a vine and used wording that all but promised "Deep Throat" in darkest Africa.
It's not that at all, Bo said, telling of how she personally polled people as they came out of a theater in Los Angeles.
"I asked them what they thought of 'Tarzan,'" she said. "They didn't feel it was a sexy picture. They felt it was sweet and funny and just nice entertainment. And many people said they wished that they had brought their children because they would have enjoyed it."
The 25-year-old actress was turned off by the baneful reaction of critics, a lot of whom wrote that "Tarzan," besides being a sex bomb, was a plain bomb.
Derek's husband, John, a former Hollywood leading man who directed and photographed "Tarzan," came to Japan with Bo to promote it. As expected, he did most of the talking. One of the things he said is that some of the misconceptions about the movie came out of a lawsuit filed by the family of the late author of "Tarzan," Edgar Rice Burroughs. They claimed that the movie didn't follow the original story and was too peppered with sex.
Derek said "Tarzan" was a remake of a 1931 film that featured Olympic swimming star Johnny Weismuller and Maureen O'Sullivan.
The Burroughs family sold the film rights on the condition that Burroughs' original story wouldn't be drastically changed.
Derek said that, as a result of the lawsuit, some cuts were made in his version of the film. But the cuts were made so that the film would conform to the book, not because some footage was too sexy.
"The federal judge looked at our picture only because of the Edgar Rice Burroughs thing, not because of censorship, but to see if we conformed to the original' contract," Derek related. "Then we took out two minutes, four seconds of the film ... There was nothing censored. People assumed it was a filthy picture if a federal judge had to do it."
After that, Derek said, he and Bo traveled all over the United States, telling whoever would listen that the movie wasn't porno.
"It looked for a while as if we were going to top 'Star Wars,' but we weren't filthy enough to qualify," Derek related dryly.
He said he picked "Tartan" for Bo because of the image that had been set for her as a result of her first hit, "10." In "10" she was a willowy fantasy figure who aroused the drowsy instincts of a middle-aged songwriter.
"After '10,' it was very difficult to put Bo in a regular film," Derek said. "So with 'Tarzan,' which is a crazy fantasy, also, we thought at the beginning that we would have fun with it. It was a fun picture."
He said he wasn't out to make Bo, as Jane, anything but "sweet, pure and funny."
"We had the right to update the morals of the day," Derek said. "That's why we didn't get in trouble with what little nudity there was in it. But it's almost saccharinely pure."
Derek also blasted critics who write of him as Bo's oppressive keeper -- who contend that he handles his wife like a marionette and has her in total, under-thumb control.
"We have no access to get back at people who do that (write such things)," Derek said as Bo, dressed in a loose-fitting frock that hid her ample upper curves, sat quietly.
"You can go away now, and write any damned thing you want to write. And (it's difficult) for me to get back here or wherever you are and bring you to task and say, 'Now, that's bull----. We didn't say that. We didn't infer that. I wasn't hitting her across the face. I wasn't puppeting her. I wasn't doing a thing.'"
For Bo's next vehicle, Derek said, he'll take her even further back into antiquity, casting her as Eve in "Eve and That Damned Apple."
He'll disdain Genesis, Derek said, leaning on a biblical fantasy by Mark Twain. Twain wrote many works that satirized religion, never published during his lifetime and suppressed for decades by his family, who thought such stories would demean him as a writer.
"It's very satirical and, I think, enjoyable," Derek said. "We hope to get Mark Twain's flavor in this. Adam will be as Twain designed him, kind of a bungler who is half-oafish."
Derek paused.
"We'll have the devil in it. God will be hopefully played by Richard Harris."
---
---
---
---