'Take care of yourself and your family now:' Florida bases, VA hospitals prepare for hurricane
by
Nikki Wentling
August 30, 2019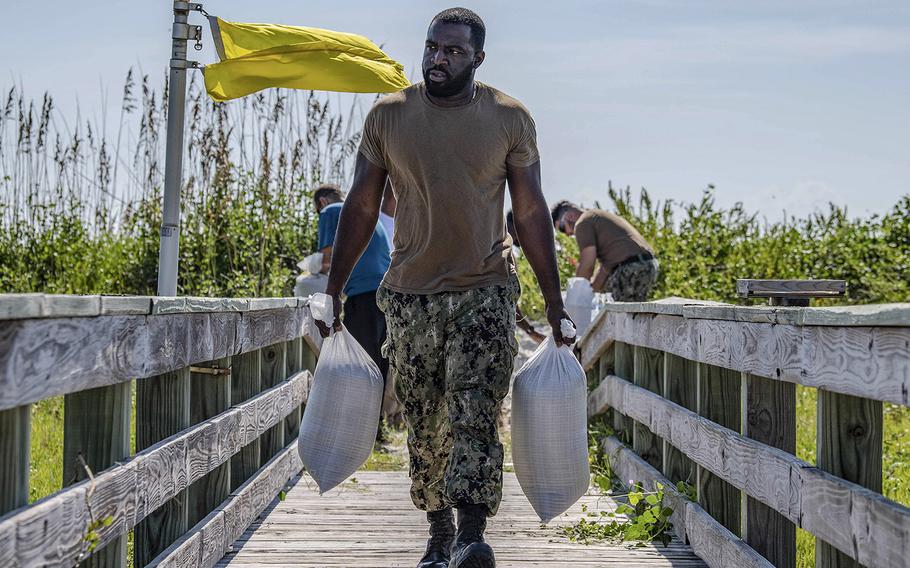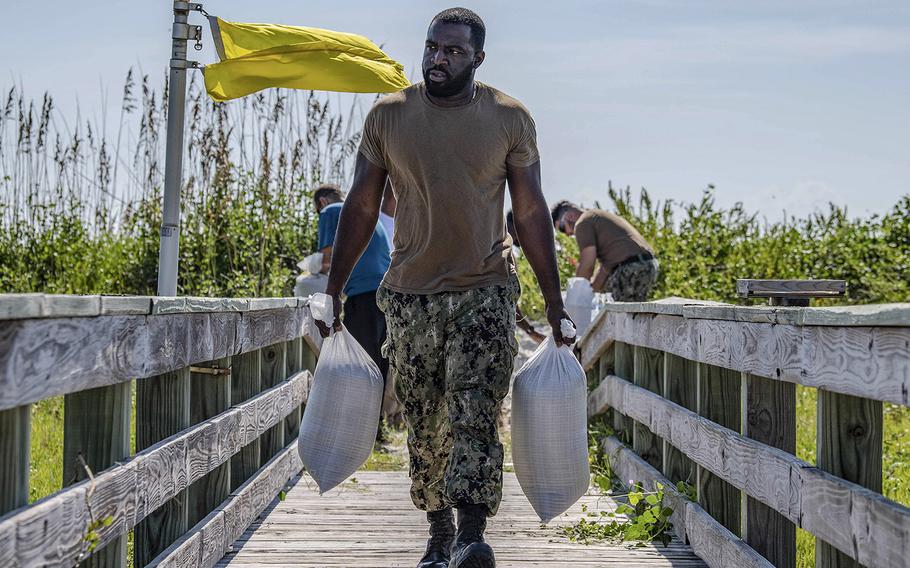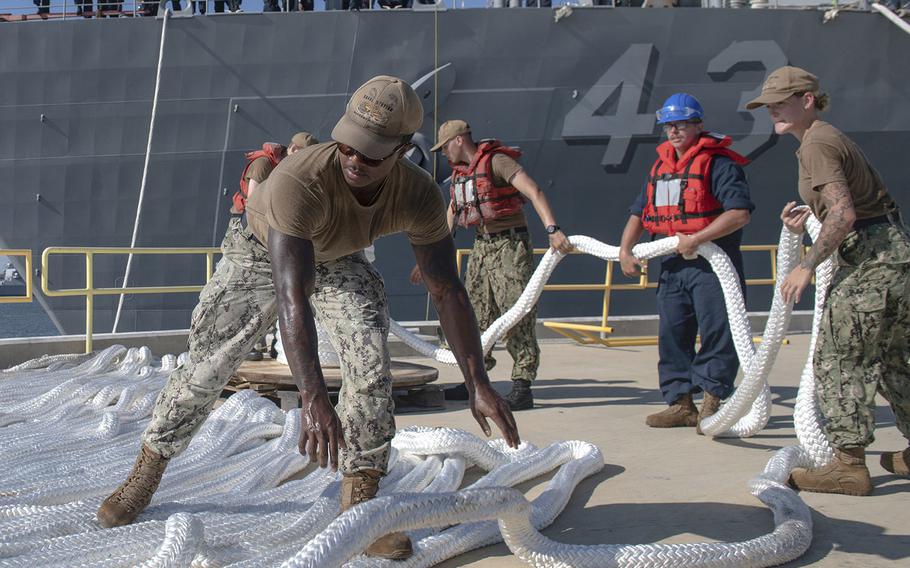 WASHINGTON – Military bases and Department of Veterans Affairs hospitals in Florida were preparing Friday for what's predicted to be a Category 4 hurricane making landfall over the Labor Day weekend.
Hurricane Dorian was moving through the western Atlantic Ocean on Friday afternoon, threatening parts of the Bahamas and the southeastern United States. It was clocked at a Category 2, with projections putting it at a Category 4 by the time it hits the Bahamas, according to the National Hurricane Center. Its path was still unpredictable Friday, as all of Florida was put on high alert.
Military bases in the line of the storm were stowing equipment and evacuating aircraft and warships Friday. Several VA health clinics closed and canceled veterans' appointments in anticipation of the prolonged, life-threatening storm.
Florida Gov. Ron DeSantis issued a state of emergency across the entire state and activated 2,500 members of the Florida National Guard. Another 1,500 guard members were placed on standby.
"As Hurricane Dorian continues to grow and intensify, we are preparing all available state resources," DeSantis said. "I encourage all Floridians to continue to monitor updates and to heed all warnings from local officials."
President Donald Trump ordered federal assistance Friday for Florida, authorizing the Department of Homeland Security and Federal Emergency Management Agency to coordinate disaster relief efforts in the state.
Trump remained in the United States this weekend to monitor the storm, canceling a planned trip to Poland. Vice President Mike Pence was sent in his place.
"It's something very important for me to be here," Trump said. "The storm looks like it could be a very, very big one indeed."
At Naval Air Station Jacksonville, personnel began moving its P-8A Poseidon fixed-wing aircraft Thursday, as well as its P-3C Orion surveillance aircraft. They were evacuated to bases in Michigan, Ohio and Texas.
Homestead Air Reserve Base, south of Miami, was flying its F-16 fighter jets to a safe location. Six warships based at Mayport Naval Station in Jacksonville were preparing for departure Friday, CNN reported.
At MacDill Air Force Base in Tampa, Fla., officials were determining whether to evacuate personnel and their families – a decision dependent on the path of the storm. If the storm moved into the Tampa Bay area from the south, officials predicted it would bring significant flooding to the base.
"If you feel that you need to evacuate your family before the base/county makes the ultimate decision, you should contact your supervisor and proceed," the base said Friday in a statement. "You may not be reimbursed for your travel in that scenario, but at the end of the day it is up to you to take care of your family. Bottom Line: Take care of yourself and your family now."
By Friday, MacDill had evacuated more than a dozen KC-135 aerial refueling aircraft to Kansas. Col. Stephen Snelson, commander of the 6th Air Mobility Wing at MacDill, told the local Fox affiliate, "We are trying to get every piece of iron we can off of this ramp."
By Friday afternoon, numerous VA health facilities throughout Florida had planned to be closed Tuesday, including the West Palm Beach VA Medical Center. Tuesday appointments were canceled at the VA hospitals in Lake City and Gainesville.
The VA Caribbean Healthcare System, based in San Juan, canceled its hurricane warning Friday as Hurricane Dorian's path strayed from Puerto Rico and the U.S. Virgin Islands. Puerto Rico, which is still recovering from devastation caused by Hurricane Maria in 2017, was largely spared from Dorian's effects.
Preparations for Hurricane Dorian follow recent hurricane devastation at military bases in North Carolina and Florida. Hurricane Florence caused widespread damage last September at Camp Lejeune, N.C., and Tyndall Air Force Base on the Florida Panhandle was hit by Hurricane Michael last October.
Lawmakers have voiced alarm this year at the insufficient funding to help the military recover from natural disasters.
Staff reporter Rose Thayer contributed to this report.
Wentling.nikki@stripes.com Twitter: @nikkiwentling