Study finds VA prescribes far more opioids to rural veterans than urban counterparts
---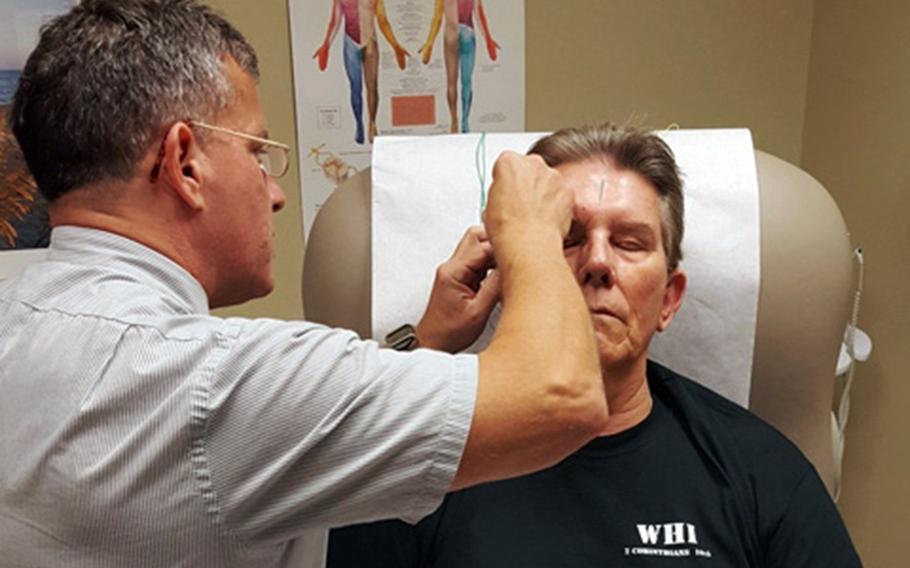 Rural veterans are given almost a third more opioids than urban vets, according to a study that analyzed outpatient prescribing practices in 2016 by doctors within the Veterans Health Administration.
While opioid prescribing by the VHA among rural veterans declined significantly from 2012 to 2016, it remains "unclear as to why rates remain 32% higher than urban counterparts," concluded the study, published in the most recent issue of the journal Military Medicine.
Most of the difference between rural-urban opioid prescribing was due to differences in long-term use by veterans, with rates of short-term use similar between the two groups, the study said.
The study did not assess whether this higher rate of rural prescribing has played a role in America's growing opioid epidemic, which has led to a dramatic increase in deaths and overdoses, particularly in rural states such as Kentucky, West Virginia and Oklahoma.
The Centers for Disease Control and Prevention reported earlier this year that the nation's overall total of opioid-related deaths increased by 12% from 2016 to 2017, with 47,600 deaths attributable to opioids in that latter year.
The higher rate of prescribing opioids to veterans in rural areas due to long-term use is "a potentially concerning thing," said Dr. Hilary Mosher, one of the study's co-authors and a hospitalist at Iowa City Veterans Affairs Medical Center.
"There is good evidence that long-term opioid prescribing has more risks than benefits," she said.
A 2017 study published in the journal Pain looked at opioid prescriptions among veterans who had served between 2009 and 2012 and concluded the pain medication's use was "characterized by moderate doses that are used over relatively long periods of time by a minority of veterans."
The 2017 study found, however, that a major factor associated with prolonged opioid use by those veterans was their location in rural areas.
The new study, authored by researchers at the Iowa City VA Healthcare System, examined VHA data from 2016 representing almost 5 million patients, roughly 800,000 of whom received at least one opioid prescription.
The types of opioids considered in the study were non-injectable doses of butorphanol, fentanyl, hydrocodone, hydromorphone, levorphanol, meperidine, methadone, morphine, oxycodone, oxymorphone, pentazocine and tapentadol. Only outpatient prescriptions were included.
For comparison purposes, the researchers measured the prescription volume of those diverse opioids using "morphine milligram equivalents" dispensed per capita.
The VHA in 2016 prescribed 1,038 morphine milligram equivalents per capita, nationwide, which would equate to nearly five weeks of regular opioid use for every veteran under VHA care, the study said.
In rural areas, the VHA prescribed opioids at a rate of 1,306 morphine milligram equivalents per capita, significantly higher than urban use, at 988 equivalents.
The findings suggest that rural veterans with chronic pain use opioids for long periods because alternative treatments are available primarily in urban areas.
"Do they have access to physical therapy, massage therapy, acupuncture, chiropractic?" Mosher said. "Do you have access to pain specialists who can put together a multimodal approach to treat chronic pain?
"Bottom line, those kinds of services may be easier to access or located in an urban setting."
The study concludes "it is reasonable to hypothesize that rural veterans have diminished access to non-pharmacologic treatment alternatives, which could be an important explanation of our findings."
The hypothesis is supported by the study's finding that VA facilities serving rural areas with more dense populations of veterans had smaller rural-urban differences in dispensed opioid volume — as compared to facilities treating the sparsest rural populations of veterans.
The finding suggests that those facilities serving rural areas with higher densities of veterans may have developed more effective non-opioid pain treatments.
---
---
---
---