Streaming services cause AAFES to stop selling DVDs, reduce video game sales
by
Brian Ferguson
August 7, 2019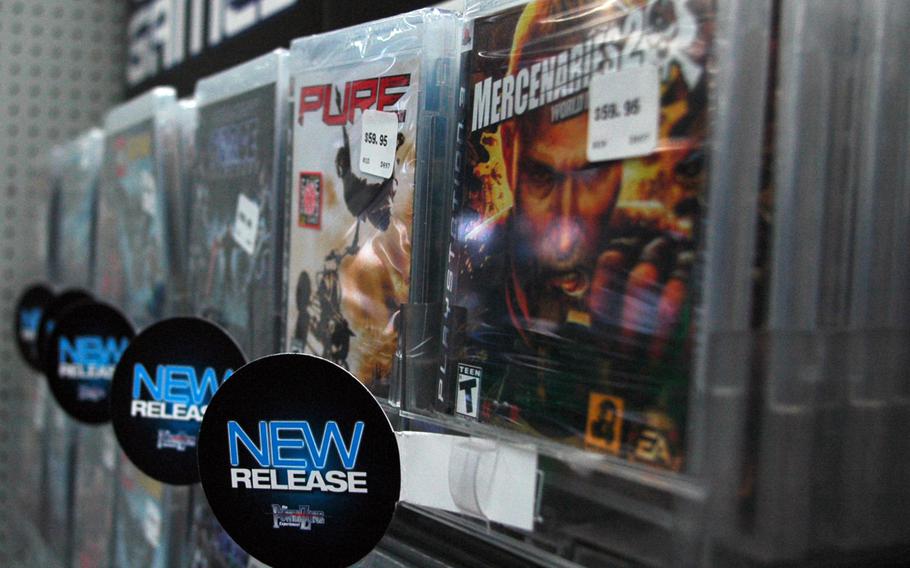 The Army and Air Force Exchange Service will reduce its physical video game sales, eliminating them entirely in some locations, and will no longer sell DVDs or Blu-rays in its stores or online by the end of the year, a spokesman said Wednesday.
"Last year, 83% of all computer and video games were sold digitally while only 17% were purchased in physical form," AAFES spokesman Chris Ward said.
The lagging results contributed to the decision to end physical media sales.
"The Exchange regularly makes adjustments to its assortment to ensure it has the most popular products on its shelves," Ward wrote in an email.
To compensate, the exchange is expanding its assortment of online digital entertainment alternatives from leading companies. These include a discounted offer for the streaming service Hulu, as well as TV and event programming provided through exchange contractors, he said.
The removal of DVDs, Blu-rays and the smaller video game footprint will not include the removal of players and consoles. The store will also expand its assortment of Smart Home and esports products.
"Assortment shifts that reflect changes in demand are critical to the exchange mission as 100% of the organization's earnings support critical quality-of-life programs to include child, youth and school services, armed forces recreation centers and more," Ward said.
According to the Motion Picture Association of America, home entertainment digital demand has increased by 170% globally since 2014. During this same period, demand for physical media has dropped by 48%.
ferguson.brian@stripes.comTwitter: @BrianFerg57