Storm-shortened luminaria honors Civil War casualties at Fredericksburg National Cemetery
by
Joe Gromelski
May 26, 2019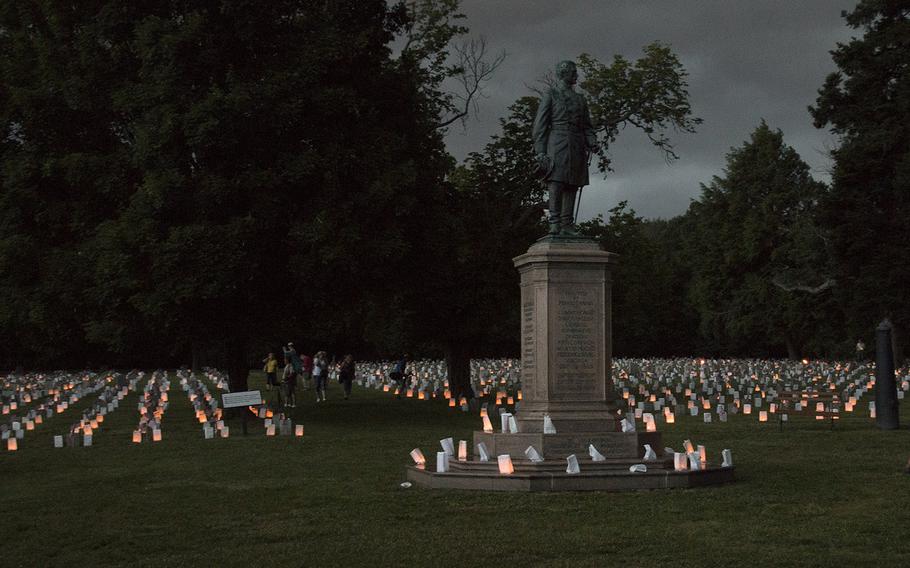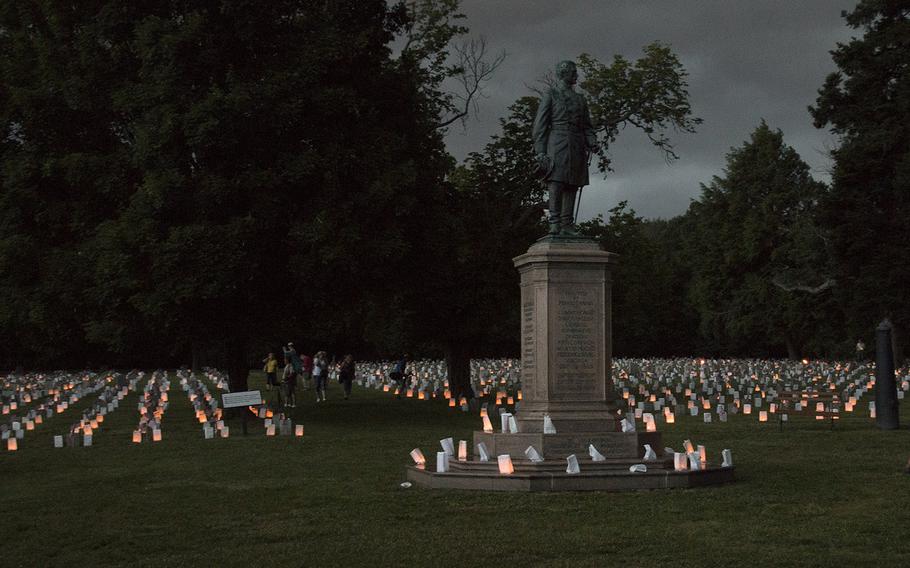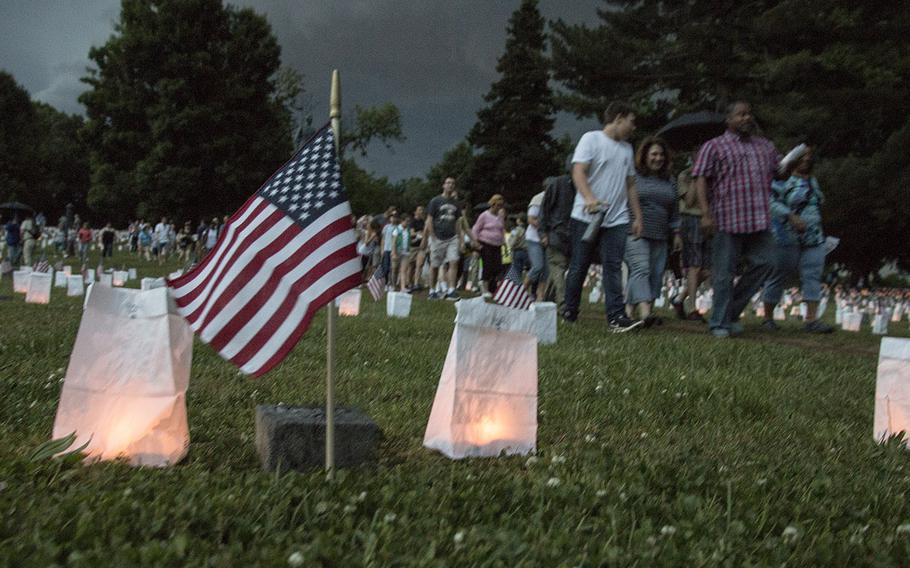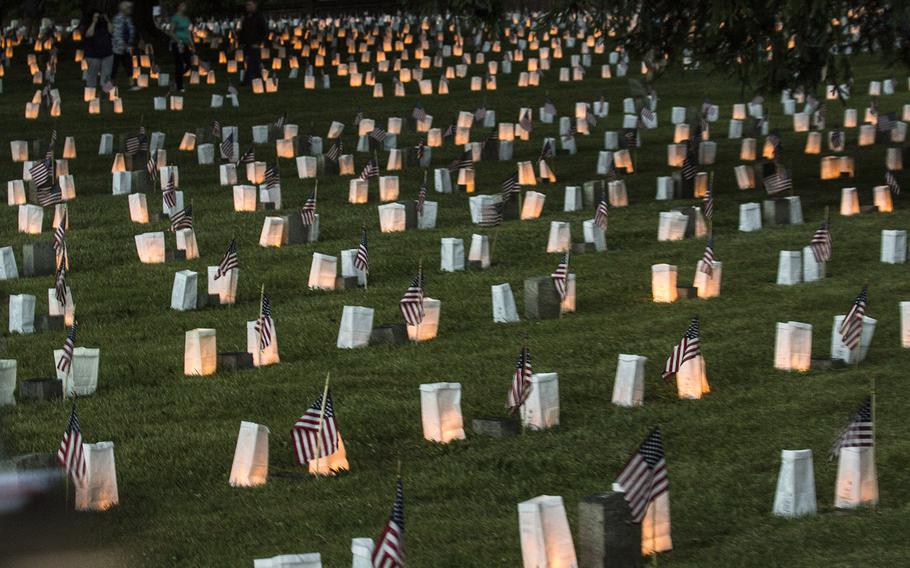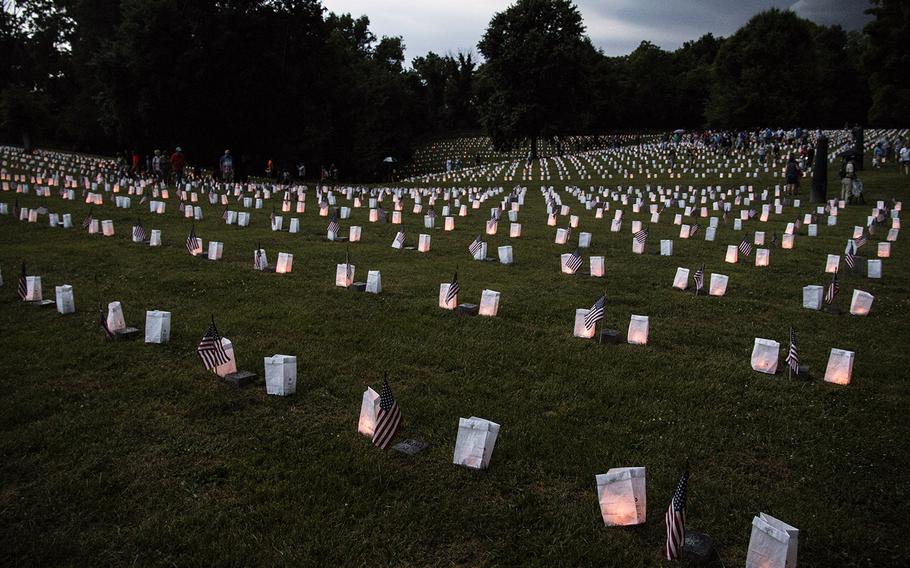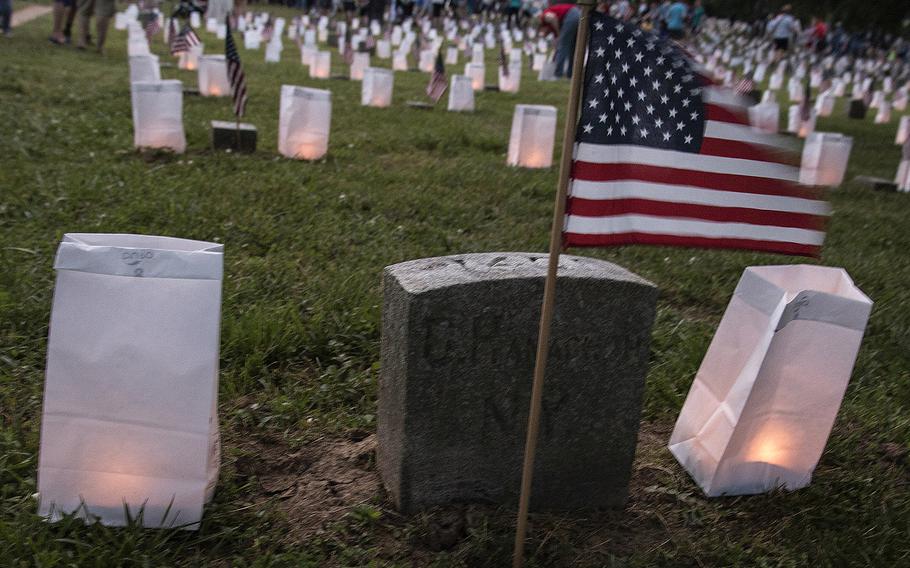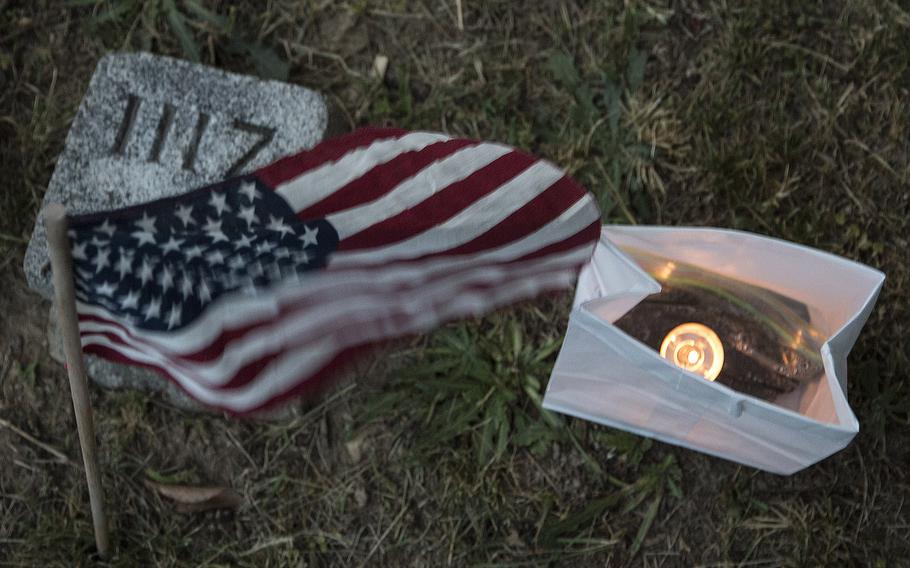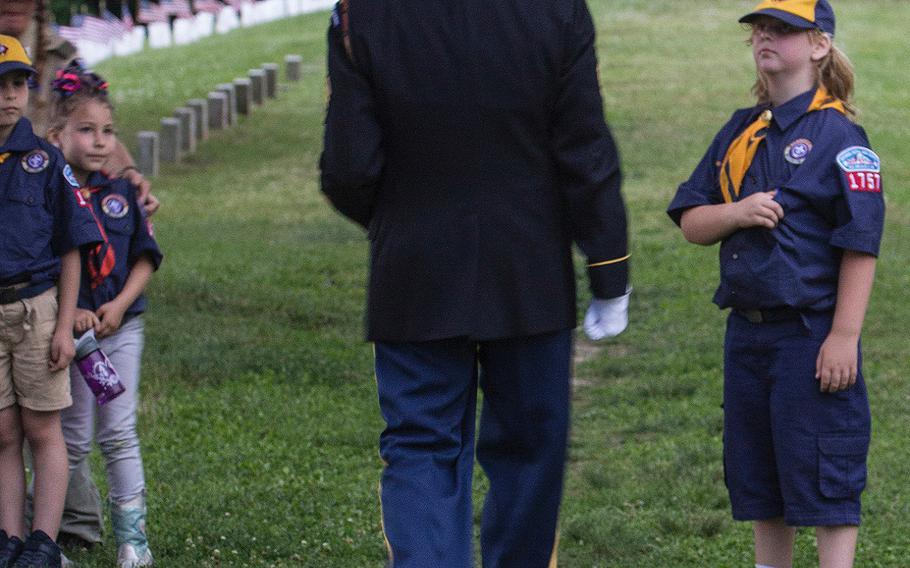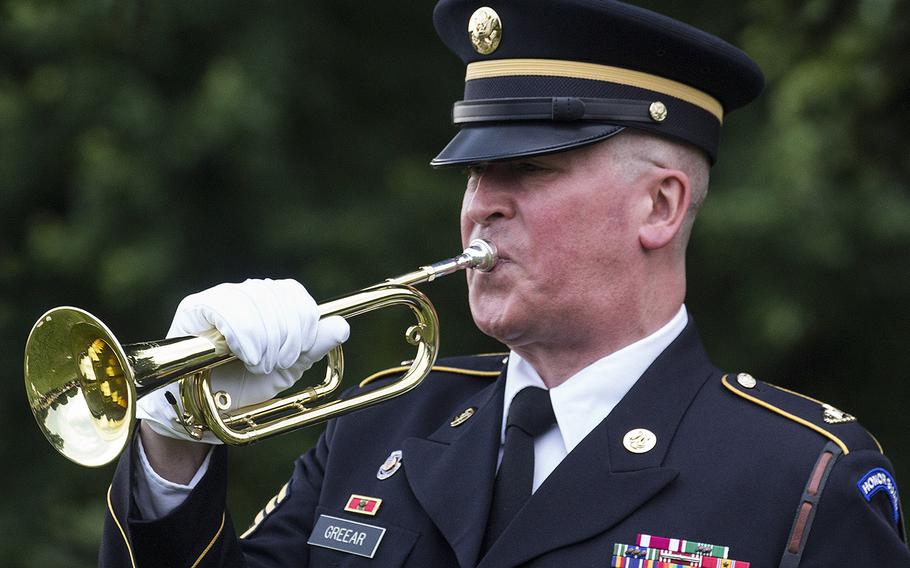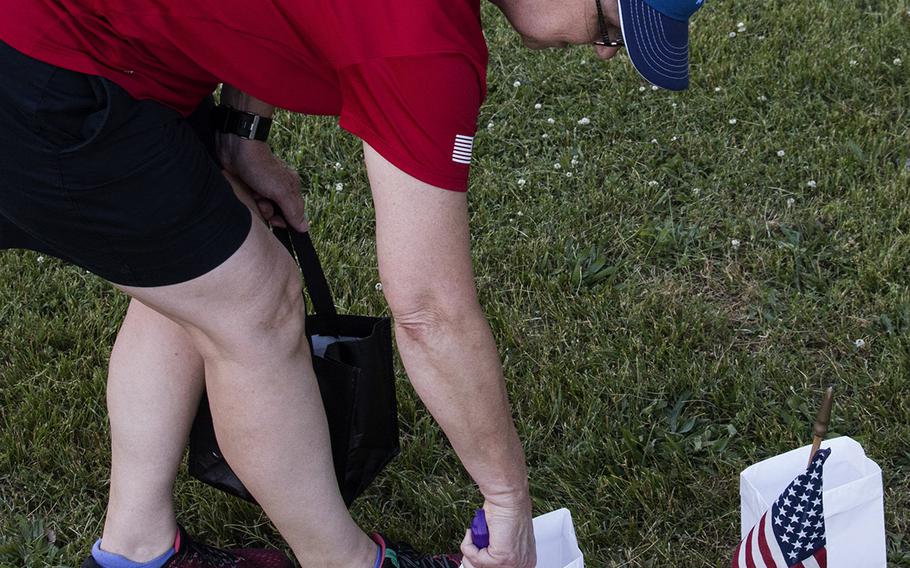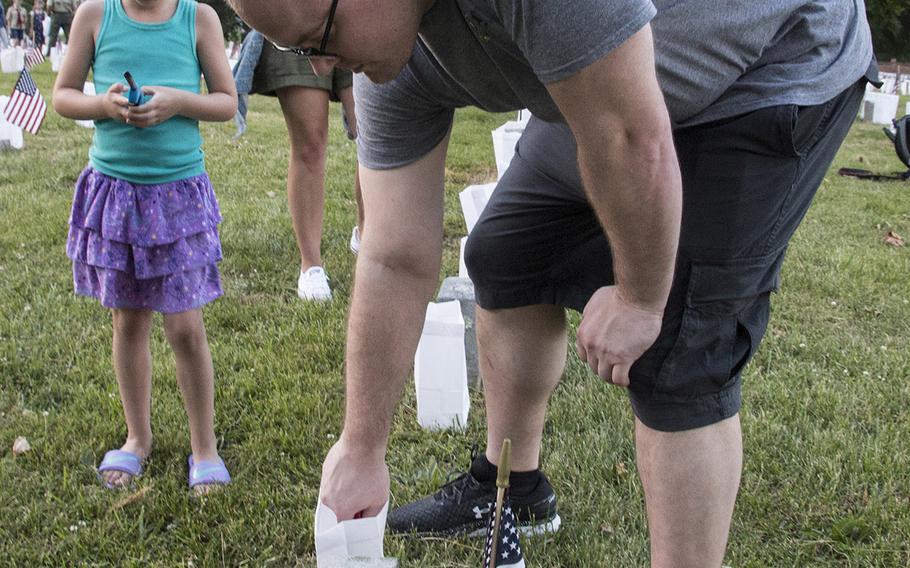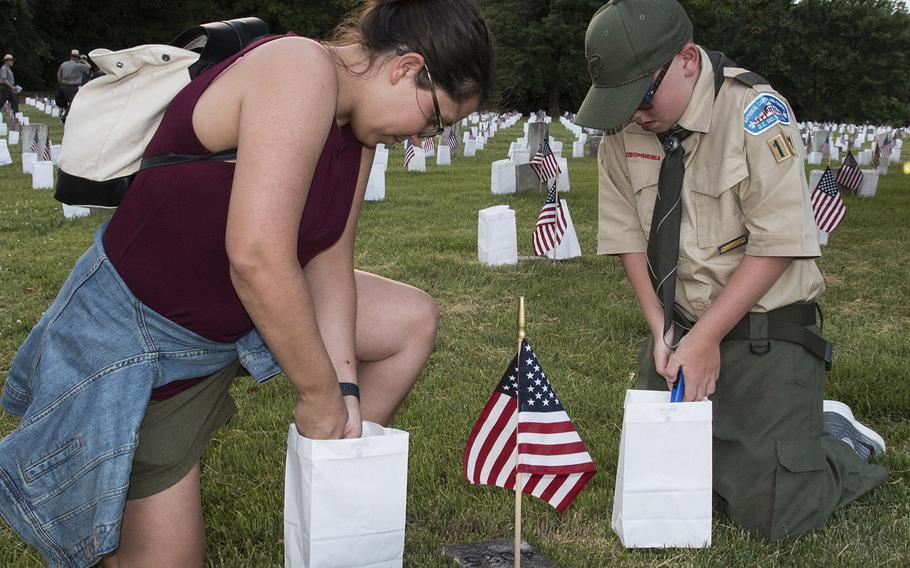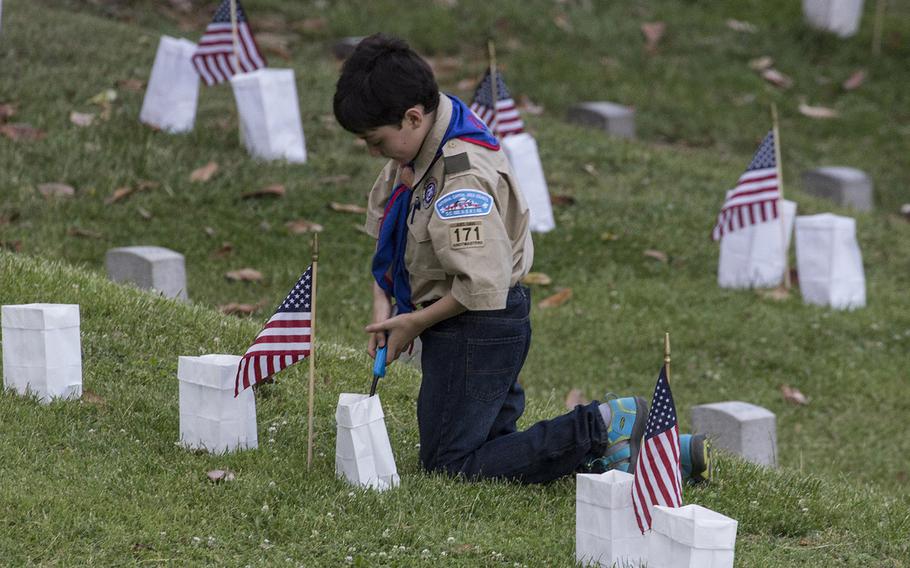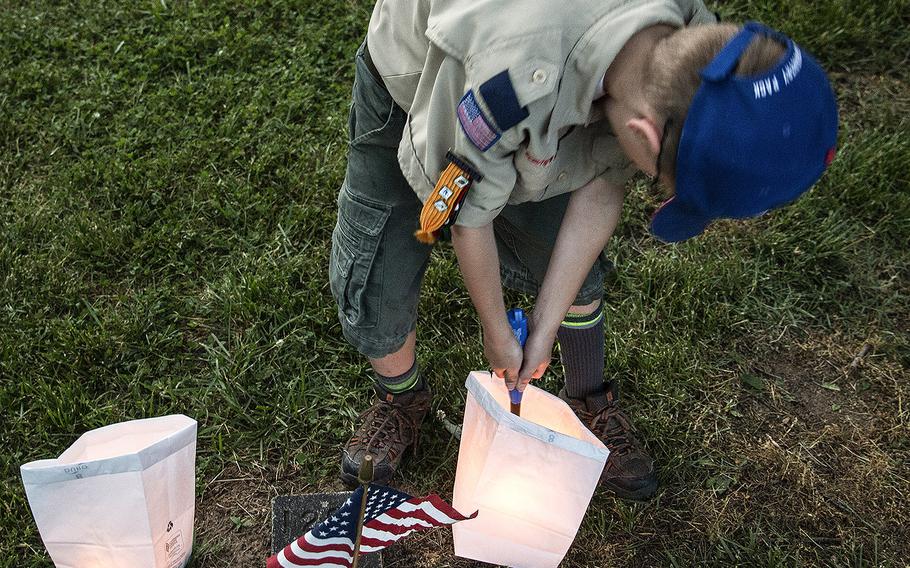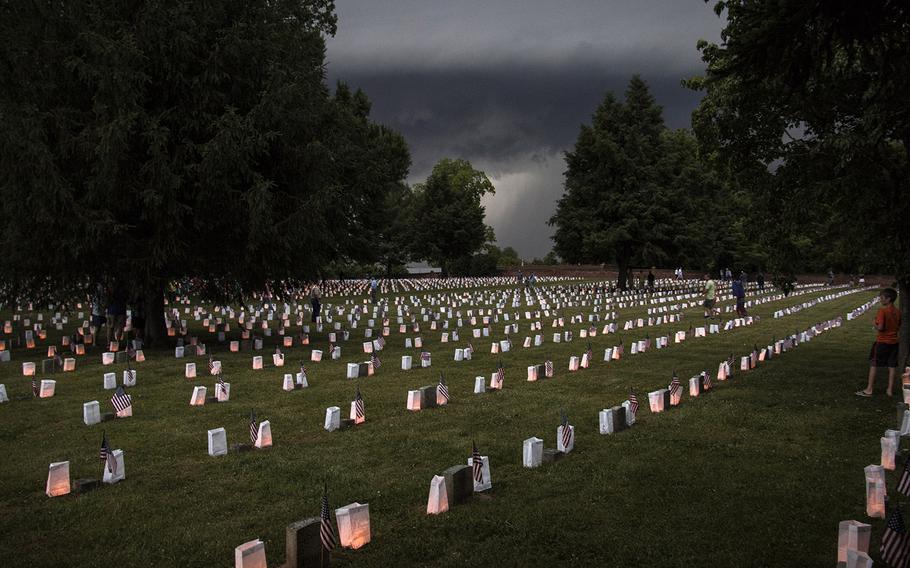 FREDERICKSBURG, Va. — Of the more than 15,000 Union soldiers who were buried at Fredericksburg National Cemetery after the Civil War, only 2,473 were identified.
That's one of the reasons why Donna Moore came to the cemetery Saturday evening for the 24th annual luminaria, during which two candles are lit at each of the graves.
"Their families may not have known where they were buried, or they didn't have families (to know) what happened to them," Moore said of the fallen soldiers. "So I do the best that I can to honor their memory and their service."
Before a thunderstorm put an end to the ceremony, volunteers from the Boy Scouts, Girl Scouts and groups like the local chapter of Team Red, White and Blue (of which Moore is a member) battled the wind to light and relight candles that were placed in protective bags. The storm caused the National Park Service to evacuate the hilltop site, which had been open to the public for only a few minutes.
Many families had participated in the candle lighting, among them the Rabuns. Navy Chief Petty Officer Matt Rabun, of Naval Station Norfolk, was joined by his wife, Lindsey, and children Elijah, Eleonore and Evelyn.
"It's an honor to come out here and support everyone who's fallen," said Matt Rabun.
The Fredericksburg cemetery was created as a final resting place for soldiers who died in the battles of Fredericksburg, Chancellorsville, Wilderness, and Spotsylvania Court House, and were often buried in unmarked graves near the battlefields. A site was selected on Marye's Heights, and all the reburials were done by 1869. Another 300 veterans were buried there through 1945.
"It's holy ground, our nation's history," said Moore, "This is our freedom, and we need to honor those men who fought for the freedom that we enjoy today."