Special visas dwindle for Afghan, Iraqi interpreters
by
Dianna Cahn
April 26, 2018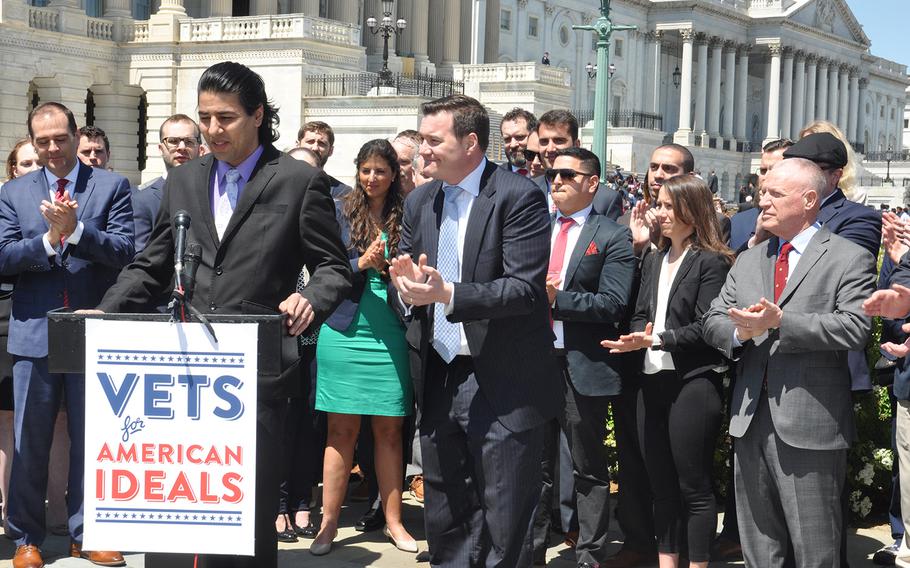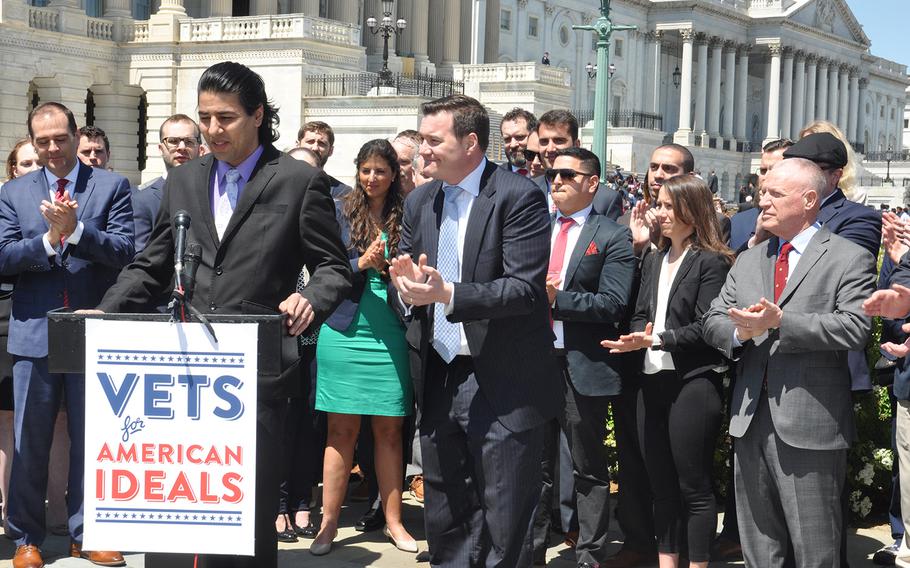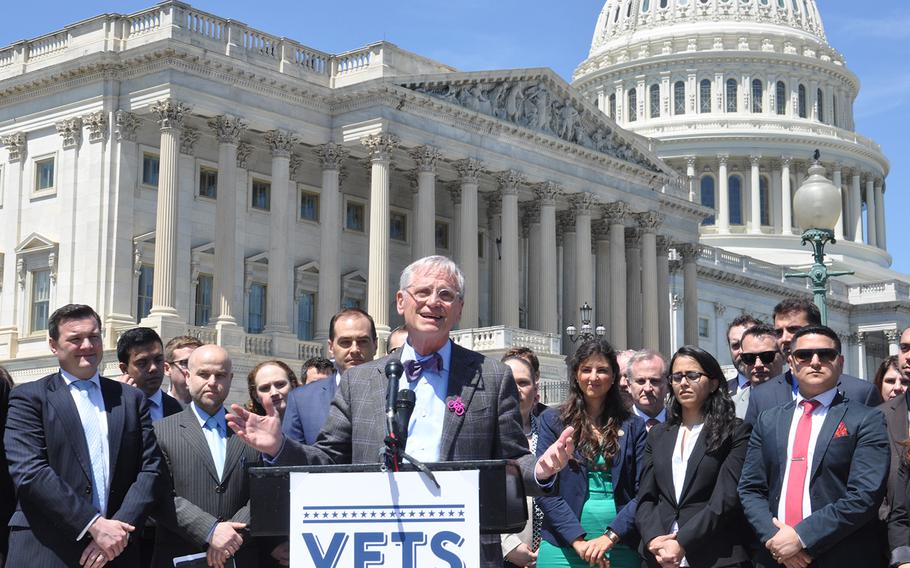 WASHINGTON — For more than three years, Maytham Alshadood didn't tell people what he did for a living, except for his closest family. Even with them, he kept the details sparse.
He told them he was an interpreter with the U.S. military, but left out that he was helping train the Iraqi Army. If word got out, he or his family would have been marked for death by al Qaeda and later, ISIS.
When he got to the U.S. in 2008 – the recipient of a Special Immigrant Visa for Iraqi and Afghan local nationals under threat for working with the Americans – he stayed off social media and tried to keep his life here a secret from threatening forces back home.
But now Alshadood is a full American citizen. And while his family is still in Iraq – they've had to relocate several times, he said — he feels compelled to speak out as he watches others like him getting left behind, with the numbers of Afghans and Iraqis given admission to the U.S. on the decline.
"I sense the urgency," said Alshadood, who lives in Colorado and was one of 70 U.S. veterans and their former Iraqi and Afghan allies who came to the Capitol on Thursday to urge Congress to keep the SIV program alive. "These people were mission essential and (they) embodied American ideals when it was deadly to have such ideals and values. … I think it's imperative to get them to the side of safety."
Thousands of Afghans and Iraqis and their families have entered the U.S. since Congress enacted The Afghan Allies Protection Act in 2009 and a similar program for Iraq a year earlier. The laws provided for special immigrant visas for these applicants, threatened because of their work with the United States.
But the numbers of Afghans requesting the visas have surpassed the numbers allocated. At the end of September, government data showed that more than 9,000 Afghan applicants and nearly 13,000 of their family members were caught somewhere in the lengthy application process. Congress had initially allocated 1,500 Afghan SIVs for fiscal 2017, but midway through the year, a bipartisan coalition of lawmakers introduced legislation to provide 2,500 more visas for Afghans – still far short of what was needed.
The Iraq SIV program stopped accepting new applications in September 2014, and U.S.-affiliated Iraqis must now go through the U.S. Refugee Admissions Program for resettlement.
There are close to 60,000 Iraqis waiting to be processed. So far this fiscal year, in the context of President Donald Trump's travel ban, just 36 Iraqis have been admitted to the United States, according to data from Vets for American Ideals, an offshoot of the nonprofit Human Rights First.
"The stories of what these people who worked with us have had to put up with is extraordinarily frustrating, because we have made it so difficult for them to realize America's promises," said Rep. Earl Blumenauer, D-Ore., a strong advocate for the program.
"The pipeline has narrowed to a trickle; the bureaucratic runaround is embarrassing."Speaking outside the Capitol, Blumenauer said Americans have a moral obligation to Afghan and Iraqi allies under threat. He said the program has been complicated by what he called "wrong-headed policies" of the Trump administration that have closed doors to many immigrants.
"It shouldn't be this hard to be able to keep our promises to people who literally risked their lives to be able to help American operations," he said.
Veterans Rep. Ruben Gallego, D-Ariz., and Matt Zeller, co-founder and CEO of the nonprofit No One Left Behind, described how much they depended on their interpreters, who put their lives on the line.
Zeller stood next to his interpreter in Afghanistan Janis Shinwari and said the Afghan saved his life. Shinwari also saved the lives of four other men over his nine years working with U.S. forces in Afghanistan, Zeller said. That kind of dependency was critical, he said, and leaving those men behind stood to sour relationships around the world.
"If we don't keep our word now, who is going to trust us in the future?" he asked. "He's my brother."
Gallego, who served as a Marine infantryman in Iraq, said in company's interpreter Neal died alongside Americans.
"They bled with us, they died with us," Gallego said. "We need to live up to the obligation that we gave to them that should they want to come to this country we will make it happen."
"This is a bipartisan issue," Gallego said. "This is not a Democratic issue. This is not a softie liberal humanitarian issue. This is a national security issue. If we want to continue having expeditions overseas and we want to have firsthand knowledge of language and be able to talk to the locals …. we are going to have to live up to our commitments."
cahn.dianna@stripes.com Twitter: @DiannaCahn