Space Force prepares to launch reusable X-37B spaceplane carrying Air Force Academy satellite
by
Christian Lopez
May 7, 2020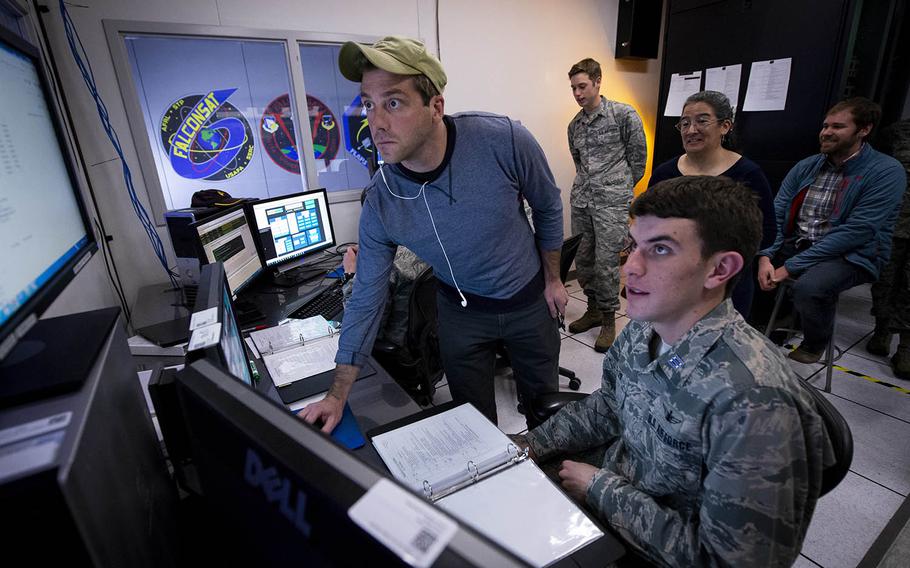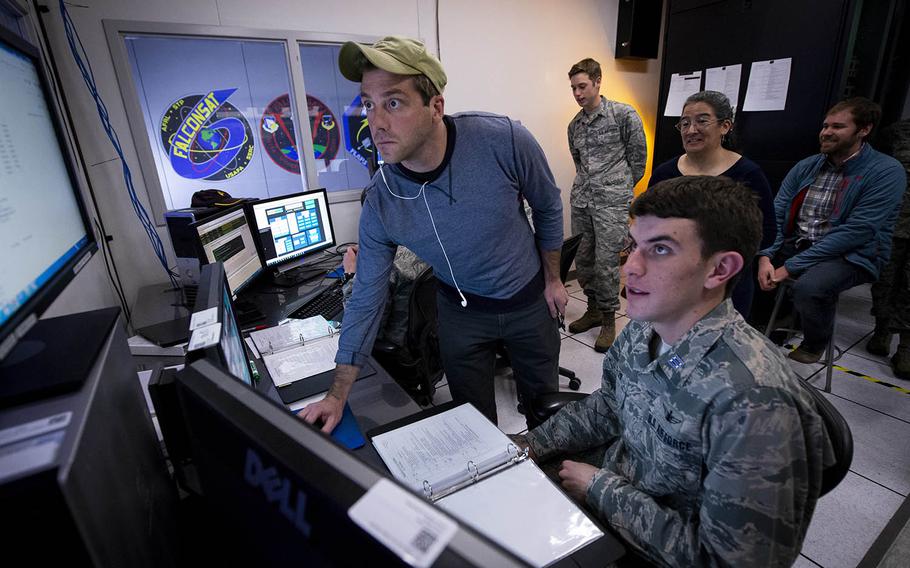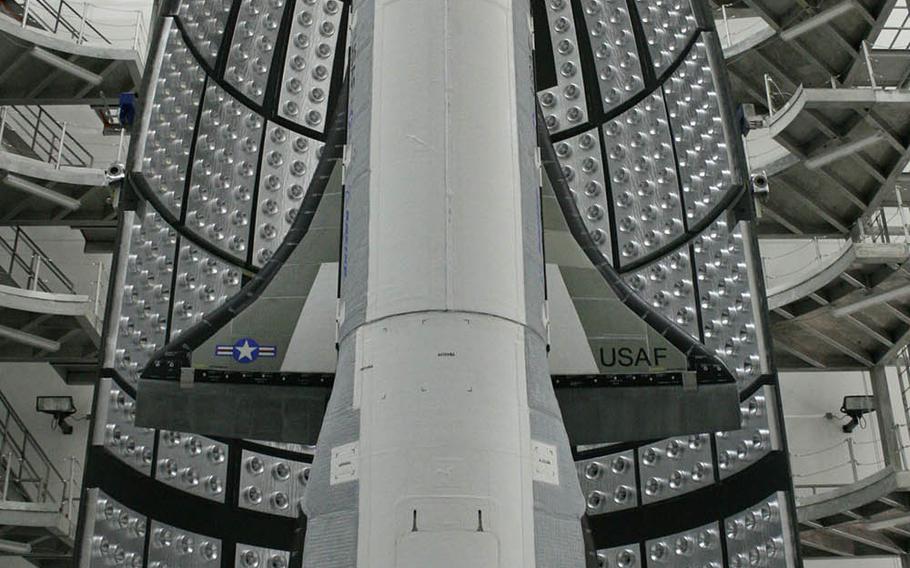 The FalconSat-8 satellite developed by Air Force Academy cadets is slated to be launched into space aboard the X-37B Orbital Test Vehicle, a reusable unmanned spaceplane, on May 16 from Cape Canaveral Air Force Station, Fla.
The small satellite is an educational platform that carries five experimental payloads. They will conduct multiple experiments on advanced propulsion technologies and payloads while in orbit as part of X-37B's sixth mission by the Air Force Rapid Capabilities Office, in partnership with the U.S. Space Force, according to a Space Force statement on Wednesday.
Alongside the FalconSat-8's experiments, NASA will study the impact of radiation and similar space effects on potential food sources, such as seeds, the statement said. And the U.S. Naval Research Laboratory will conduct an experiment to "transform solar power into radio frequency microwave energy which could then be transmitted to the ground."
The X-37B, based on a NASA design, was built by Boeing and serves as the Air Force's most advanced re-entry spacecraft. In October 2019, the unmanned vehicle returned from its fifth mission after 780 days in orbit, a little more than two years.
The X-37B until then was a secret program; however, that flight, reported widely, stripped away the program's veil though its actual missions were kept confidential. The spaceplane has spent a total of seven years and 10 months in orbit, according to the Space Force statement.
The X-37B is the first vehicle since NASA's space shuttle that allows further analysis of experiments brought back from space, according to an Air Force factsheet on the spacecraft.
"This sixth mission is a big step for the X-37B program," Randy Walden, director and program executive officer for the Rapid Capabilities Office, said in the statement. "This will be the first X-37B mission to use a service module to host experiments. The incorporation of a service module on this mission enables us to continue to expand the capabilities of the spacecraft and host more experiments than any of the previous missions."
lopez.christian@stripes.com Twitter: @CLopez_Stripes