Soldier who ran over, immobilized shooter on bridge gets Army's highest peacetime award
by
Immanuel Johnson
July 20, 2020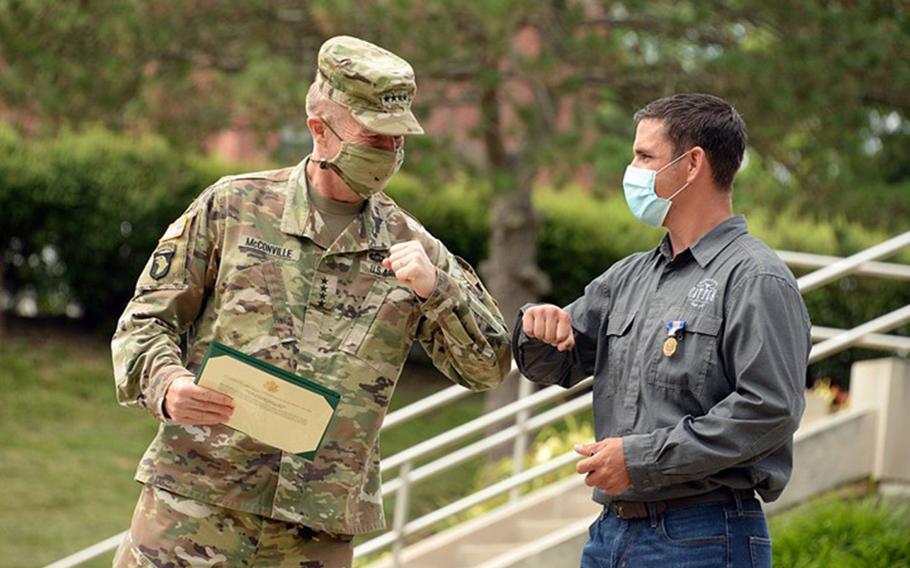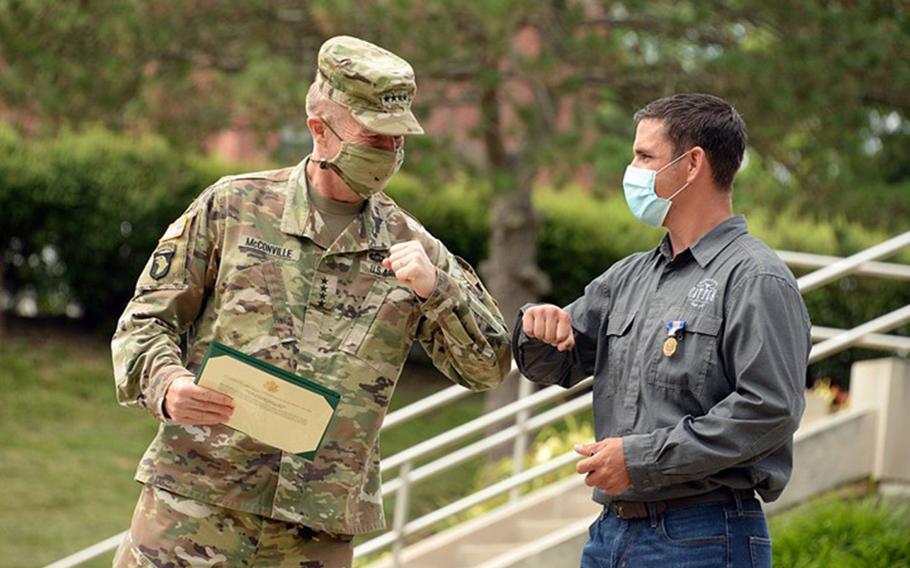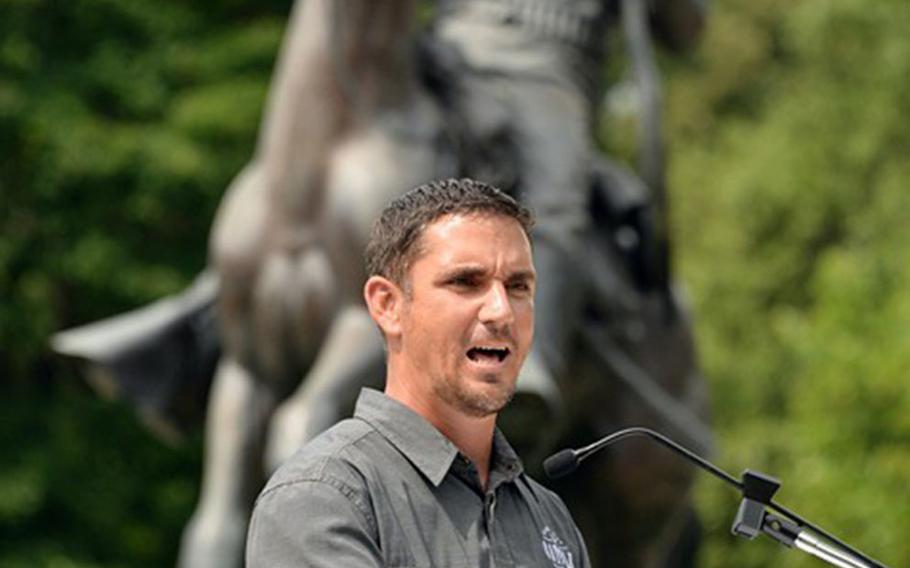 A soldier who officials say saved "countless lives" by driving his vehicle into a gunman who was shooting at people on a busy bridge near Fort Leavenworth, Kan., has been awarded the Soldier's Medal for heroism.
Retired Master Sgt. David Royer was presented the medal last week for his actions on Centennial Bridge, which links Kansas and Missouri, in late May, when he saw a man get out of a vehicle and start shooting.
"I assessed the situation very quickly, looked around and just took the only action that I felt I could take," Royer said. "I accelerated my truck as quickly as possible and struck the active shooter and pinned him underneath my truck."
The Soldier's Medal is awarded to a member of the armed forces who, while serving with the Army, distinguishes themselves by heroism not involving actual conflict with an enemy. It is the Army's highest and most prestigious peacetime award for valor.
Royer was a master sergeant serving with the 705th Military Police Battalion (Detention), 15th MP Brigade, at the time of the shooting on the bridge.
Another soldier was shot and wounded during the incident. The shooter, who was identified as Jason Randell Westrem of Houston City, Mo. was the only other person injured.
Westrem was charged days later with attempted first degree murder and eight other felonies in connection with the incident, in which officials say he randomly fired into cars on the bridge, news reports said in late May.
"It's hard to say what inspires soldiers, at the risk of their own lives, to intervene and save other soldiers, but that's exactly what Master Sergeant Royer did on that day," said Gen. James McConville, 40th chief of staff of the Army, who presented Royer with the medal at a ceremony on Thursday.
Royer "saved countless lives," said Leavenworth Police Chief Pat Kitchens, echoing the words on the award citation, which was signed by Secretary of the Army Ryan McCarthy.
The commander of Royer's former 15th Military Police Brigade said he did "exactly what needed to happen in order to neutralize the threat."
"He had a split second to decide and he made the decision and he made the right decision … I have no doubt that he saved many people's lives," Col. Caroline Smith said.
Royer, who joined the Army in 2005 and had been stationed at Fort Leavenworth since 2014, attributed his quick reactions to some of the training he had during his 15-year Army career, including military police special reaction team training, air assault school, and an MP investigator course.
He also credited his parents for teaching him to "not let fear take control of you and do what's right and protect the innocent," he said.
Royer left the Army around a month after the bridge incident and now works for a veteran-owned and -run company.
Johnson.Immanuel@stripes.com Twitter: @Manny_Stripes