Soldier on death row will ask the military's highest court to overturn his conviction
by
Nancy Montgomery
October 21, 2019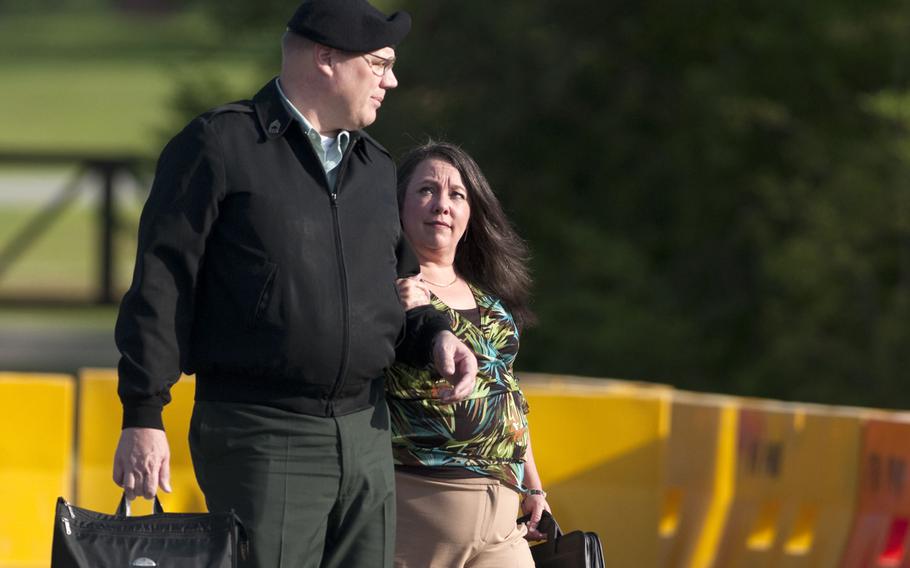 A master sergeant sentenced by a civilian court to death for three murders, acquitted in an appeal and then sent back to death row decades later for the same crimes by a military court, will argue Tuesday that he should be a free man again.
Lawyers for Timothy Hennis will argue in a hearing at the nation's highest military court that Hennis shouldn't have been court-martialed for the murders in the first place.
"The legality of this case strains at every seam: in its jurisdiction, in its merits and procedure, in the fairness of its panel and in the conduct of the government," defense lawyers wrote in a brief to the Court of Appeals for the Armed Forces.
Hennis' lawyers argue that constitutional double jeopardy prohibitions should have precluded him from being tried again after his acquittal. A Supreme Court decision in June ruled that state and federal courts, which include military courts, can try the same crimes. However, the defense maintains that the Army was acting as a front for the state court.
They will also argue that the Army lacked jurisdiction to court-martial Hennis in part because he was retired and he'd had a break in service, and that Hennis should have been provided more defense resources.
As a sergeant stationed at Fort Bragg, Hennis was convicted in a Cumberland County, N.C., courtroom in 1986 for the murders of Kathryn Eastburn, the wife of an Air Force captain who was away on temporary duty, and her 3- and 5-year-old daughters, Kara and Erin.
All had been stabbed to death and Kathryn had been raped. A third daughter was found alive in her crib several days later by police.
Three years after the conviction, the North Carolina Supreme Court awarded Hennis a retrial, ruling that gruesome crime scene photos may have unduly influenced the jury in 1986.
At the retrial, the defense discredited prosecution witnesses, introduced new witnesses and raised doubt over physical evidence, including shoe imprints and a speck of blood on a towel that matched neither the Eastburns' nor Hennis'.
He was acquitted, freed and went back to the Army, deploying to Saudi Arabia and Somalia before retiring in 2004.
In 2005, two sperm samples taken from Katie Eastburn's body were sent for DNA testing, which had become far more sophisticated and precise in the nearly two decades since the crime was committed. The DNA profile belonged to Hennis.
Because double-jeopardy provisions prohibited North Carolina from prosecuting Hennis again, the Army stepped in, recalling Hennis to duty and court-martialing him on murder charges. The statute of limitations had run out on the rape charge.
He was convicted of the murders and sentenced to death in 2010 by a Fort Bragg court-martial panel.
There are few, if any, other cases in which someone is sent to death row, then acquitted, then sent to death row again, said Robert Dunham, executive director of the Death Penalty Information Center.
But more than a dozen military death sentences in the past three decades have been overturned on appeal and changed to life in prison, he added. Hennis is one of just four men remaining on the military's death row.
"Statistically, the most likely outcome of a military death sentence once it's imposed is it will be overturned," Dunham said.
montgomery.nancy@stripes.com Twitter: @montgomerynance