Soldier found in barracks is 11th death at Fort Hood since November
by
Alex Horton
January 18, 2017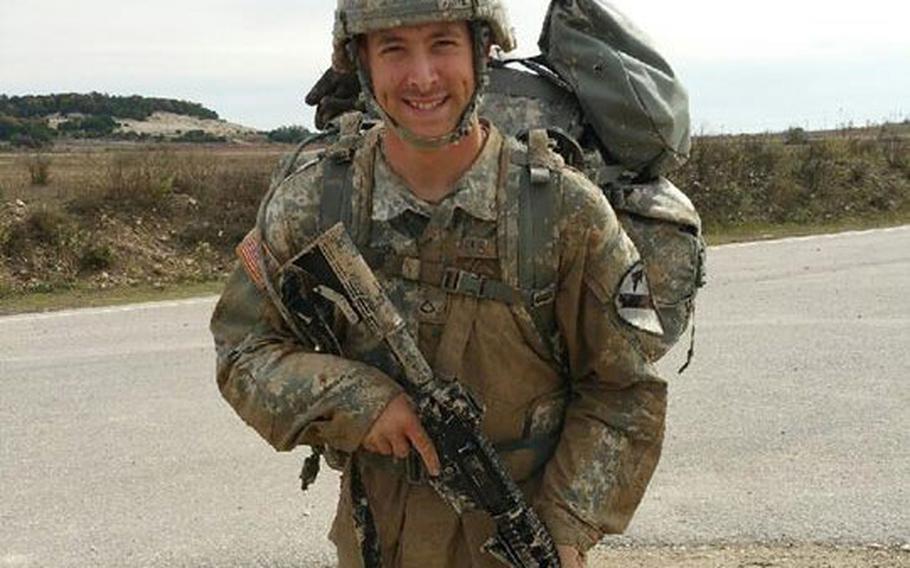 SAN ANTONIO — A soldier assigned to Fort Hood was found dead in his barracks room last week, the latest in a string of deaths at the Texas installation, the Army said Tuesday.
Spc. Zackary Phillip Partin, 24, a radio operator with slightly more than four years of service, died Jan. 12, according to an Army statement.
Partin, who was from Oakwood, Ill., was assigned to 1st Calvary Division and has been at Fort Hood since May of last year. He had earned the Army Achievement Medal, Army Good Conduct Medal, National Defense Service Medal and the Army Service Ribbon since his enlistment, the release stated.
The cause of Partin's death was not made available Tuesday, pending an investigation with the Army's Criminal Investigation Command, known as CID, the release stated.
"We hope the investigation is thorough and provides the family an avenue to continue the grieving process," Darren Taylor, a first cousin to Partin, told Stars and Stripes on Tuesday.
"The investigation is ongoing. We are not releasing any further information at this time," CID spokesman Christopher Grey said about Partin's death.
Partin is at least the 11th stateside soldier assigned to the post to die since November, according to Fort Hood news releases reviewed by Stars and Stripes.
Sgt. Alex Mathew Dean Taylor, 23, was found unresponsive at his place of duty last week. His death is also under investigation by CID.
Other deaths at the installation since November have been attributed to gunshots, illnesses and automobile accidents.
horton.alex@stripes.com Twitter: @AlexHortonTX