Senator wants ship named for Navy cryptologist Shannon Kent
---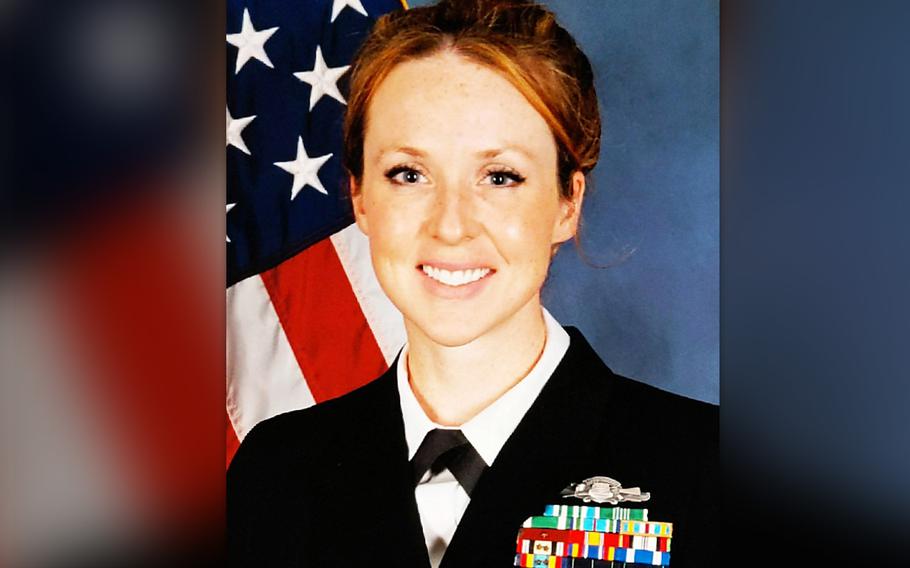 WASHINGTON — Senior Chief Petty Officer Shannon Kent, who was killed in Syria in January during her fifth combat tour, could get a Navy ship named after her.
Sen. Chuck Schumer, D-N.Y., the Senate minority leader, announced Thursday that he was putting an amendment into the Fiscal Year 2020 National Defense Authorization Act to have a ship named in honor of the Navy cryptologist.
Kent, 35, a native of Oswego, New York, and three other Americans were killed Jan. 16 by an Islamic State suicide bomber at a restaurant in the Syrian city of Manbij. Kent was supporting special operators as a linguist at the time of her death.
Kent was the first female U.S. servicemember killed in Syria since the U.S.-led coalition's campaign against the Islamic State began there in late 2014.
"After her tragic death, one of her commanding officers said Senior Chief Petty Officer Shannon Kent deserves to be honored in a manner befitting of her noble service to our country and enduring contributions to the United States Navy," Schumer said from the floor of the Senate. "I could not agree more."
There are not many U.S. Navy ships named after women, Schumer said. Only five of the 289 active duty ships in the Navy are named for women, he said, and none has been "for a woman who fought and died in combat like Shannon Kent did."
Schumer called Kent a "pioneer in the special operations community" and said that her service and achievements inspired programs to allow women to serve in special operations and combat.
"Senior Chief Kent was living proof that women could not only keep up with, but lead, our nation's most highly trained and capable servicemembers," he said.
Since her death, one fight Kent was waging inspired changes to Navy rules regarding commissioning and waiver processes. Kent, a cancer survivor, had a medical waiver rejected by the Navy that would have allowed her to earn a commission and attend a clinical psychology doctoral program instead of deploying. She was fighting to change the regulation when she was deployed to Syria. The suicide blast killed three other Americans: Army Chief Warrant Officer 2 Jonathan Farmer, a Green Beret; Scott Wirtz, a civilian intelligence officer; and Ghadir Taher, a Syrian-born contractor who had returned to her home country to interpret for the U.S. military.
---
---
---
---