Senate passes VA Choice funding deal, sends bill to White House
by
Nikki Wentling
August 2, 2017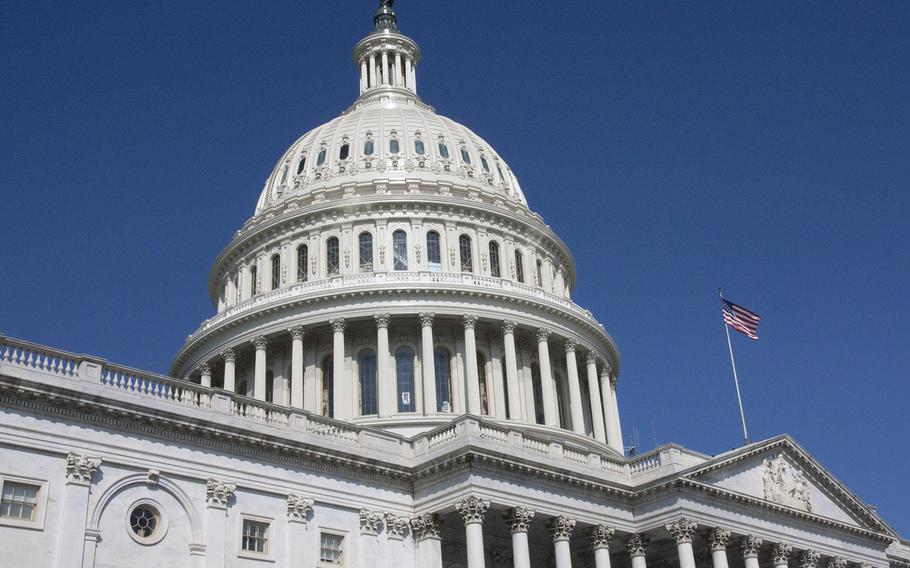 WASHINGTON — The Senate on Tuesday evening passed a funding deal to provide $2.1 billion to the nearly bankrupt Veterans Choice Program while investing another $1.8 billion in Department of Veterans Affairs personnel and facilities.
The bill, a bipartisan compromise negotiated between House and Senate lawmakers last week, would avert the threat of interrupted medical care for thousands of veterans and inject enough money into the Choice program to keep it going for the next six months. In June, VA Secretary David Shulkin warned the program, which allows veterans to receive health care in the private sector, would be completely depleted of funds by mid-August.
The House unanimously passed the deal Friday, the last day for House lawmakers to act before leaving for a monthlong recess. Senators will leave Washington for a recess later in the month.
"It is critical that the Veterans Choice Program has the funding to continue offering timely appointments for veterans in their own communities," Sen. Johnny Isakson, R-Ga., chairman of the Senate Veterans' Affairs Committee, said in a statement. "This bicameral, bipartisan agreement is truly a testament to what can be accomplished when Congress works together."
The legislation now goes to President Donald Trump to sign into law.
House Democrats on July 24 initially rejected the bill after members of eight veterans groups argued it prioritized private-sector care while neglecting VA services. During three days of negotiations, the bill was revised to include funding for employee recruitment and retention efforts and new VA facilities.
Besides the $2.1 billion for Choice, the bill provides $1.8 billion to help fill approximately 49,000 vacancies in the department and authorize 28 leases for new VA clinics, some of which have been held up by bureaucratic disputes in Congress for two years. It would be paid for by extending pension reductions for Medicaid-eligible veterans in nursing facilities and continuing fees on VA-guaranteed home loans.
The funding deal is viewed as a step to preserve the Choice program while Congress, the VA and veterans organizations begin the larger debate of reforming how the VA handles private-sector care. The Choice program, an attempt to get veterans faster access to health care, was created in the wake of the VA wait-time scandal in 2014. Shulkin has described the current program complex and confusing, and he's working on plans to overhaul community-care programs.
"We simply cannot afford to let this program expire and send our veterans back to the status quo of never-ending wait times for appointments and substandard care," Sen. John McCain, R-Ariz., said Tuesday in a statement. "The Senate's passage of this bill… is an important step forward."
If Trump signs the bill, the VA would implement a series of provisions to improve hiring. It would also be authorized to open two new clinics in Gainesville, Fla., in addition to new clinics in Pike County, Ga.; Pittsburgh; Birmingham, Ala., and Santa Rosa and Oxnard, Calif.
Replacement clinics would be located in Ann Arbor, Mich.; Charleston, S.C.; Corpus Christi, Texas; Daytona Beach, Fla.; Fredericksburg and Hampton Roads, Va.; Indianapolis; Jacksonville, Fla.; Missoula, Mont.; northern Colorado; Ocala, Fla.; Portland, Maine; Raleigh, N.C.; Rochester, N.Y.; San Diego; Tampa, Fla.; Lakeland, Fla.; Terre Haute, Ind., and Rapid City, S.D.
New research space would be opened in Boston and a replacement business office opened in Denver.
wentling.nikki@stripes.com Twitter: @nikkiwentling