Senate committee chairman fumes over DODEA's foot-dragging in travel-expenses probe
by
Wyatt Olson
May 11, 2020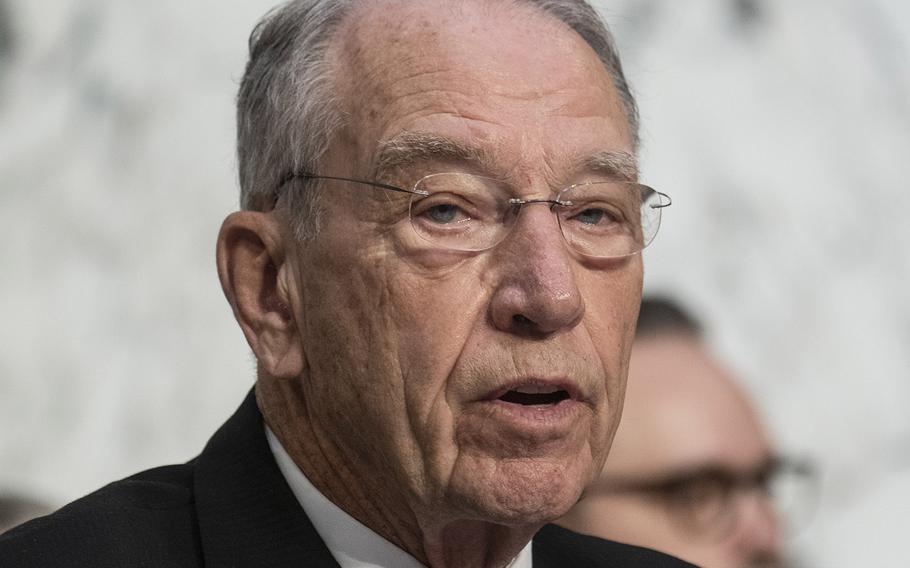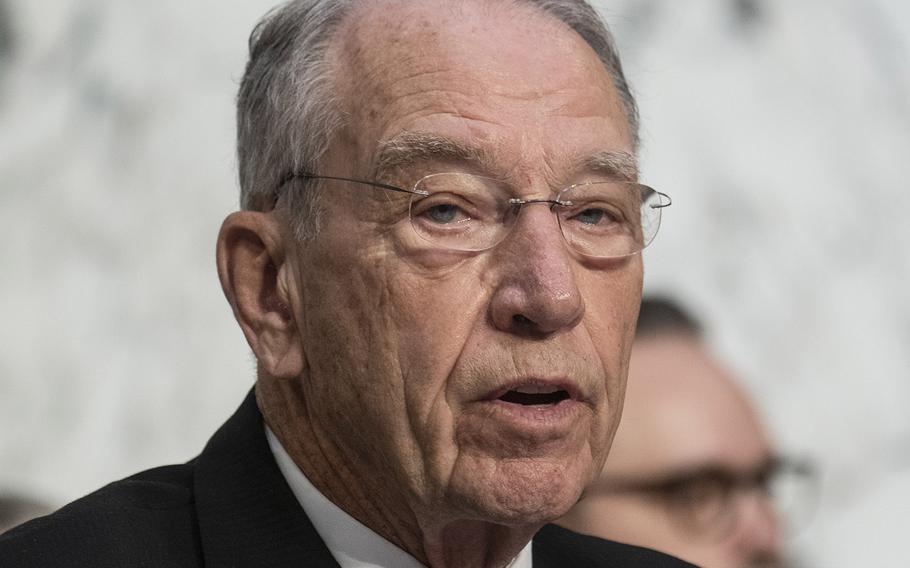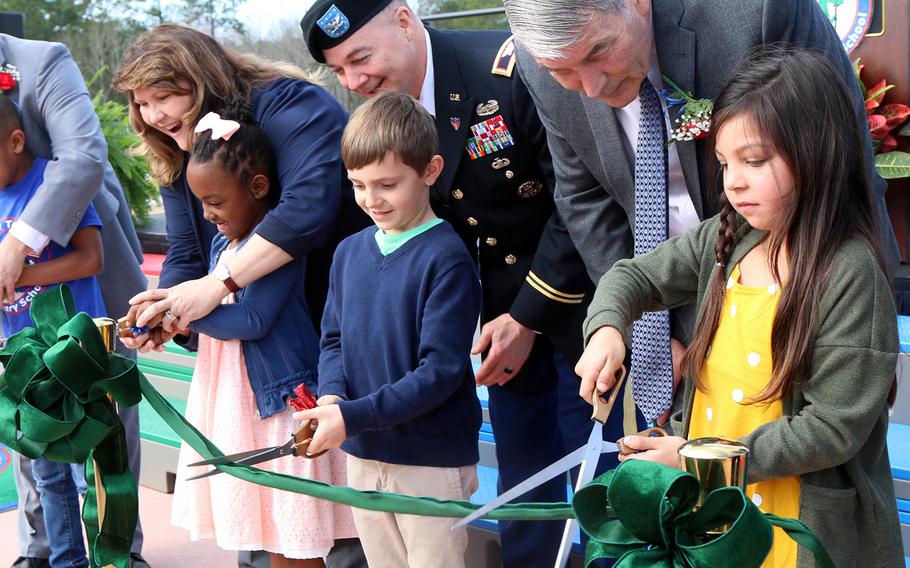 Allegations of wasteful spending on multiple trips to Hawaii by Department of Defense Education Activity personnel are at the heart of a drawn-out probe by a Senate oversight committee.
Sen. Chuck Grassley, R-Iowa, chair of the Senate Finance Committee, has been looking into the accusations since receiving a whistleblower complaint in July 2018.
The complaint alleges that DODEA personnel hosted conferences in far-flung locations that cost far more than holding them at the agency's headquarters near Washington, D.C., or via teleconferencing.
The whistleblower was someone "familiar with spending at DODEA," according to a Grassley aide who declined to characterize the person any further.
Faced with the agency's stonewalling over requested information, Grassley made public a letter he sent to DODEA director Thomas Brady last month seeking "answers to a series of questions that staff investigators had posed to the agency nearly a year ago that have gone without adequate response," according to a statement on the senator's website.
Grassley asked for, among other things, information about DODEA's total travel budget over the past two years; details on trips of 10 or more staffers; the purpose of a 10-day trip to Hawaii in the winter of 2018; meetings with Hawaii public school officials; the nature of "office calls" to U.S. Indo-Pacific Command during the winter trip, as well as a "school tour" with elements of U.S. Indo-Pacific Command's personnel directorate; and whether discussions were held to establish DODEA schools in Hawaii.
DODEA provided some information but has not "fulsomely responded to questions posed by Grassley's staff," the statement said. "My staff has been more than accommodating with DoDEA in patiently waiting for responses that, at some points, took months to produce," Grassley wrote in the letter. He set a deadline of April 24, which has since been extended to Friday.
In his letter to Brady, Grassley expressed disdain over a written response received in July from Virginia Penrod, principal deputy in the Office of the Assistant Secretary of Defense, notifying the senator that the Defense Department "feels it has already provided fulsome information to adequately resolve these concerns."
"With all due respect to DoD," Grassley wrote in the April letter, "it is my congressional duty to conduct oversight over the Executive Branch, and thus, it is within my discretion to determine when I have been provided with sufficient information to conclude an investigation."
The Grassley aide, who requested anonymity, told Stars and Stripes that staffers were surprised by DOD's response.
"Typically, we don't let the executive branch tell us when we can conclude or can't conclude an investigation," the aide said. "So, if we felt that there were sufficient questions left unanswered, it's our prerogative that this investigation will remain open. That's why we felt compelled to make this letter, in particular, public."
DODEA is working at fulfilling the senator's request, agency spokesman Frank O'Gara told Stars and Stripes in an email last week. The Grassley aide said they now expect to receive the information by the new deadline.
There are no DODEA schools in Hawaii. All public schools, including those on military installations, are part of the Hawaii Department of Education.
The education department receives "impact aid" from the federal government to offset the costs of military installations.
In addition, DODEA provides grants to Hawaii schools, such as a $1 million grant in 2018 to fund certain curriculum at eight military-impacted schools over a five-year period.
O'Gara noted in his email that from its Hawaii headquarters, Indo-Pacific Command "has oversight of about one third of the military communities in which we have school operations around the globe. Much of the success we experience as a school system is due to the collaboration and cooperation we build with our military partners on a daily basis."
olson.wyatt@stripes.com Twitter: @WyattWOlson
---
---
---