Senate bill introduced to ban DOD from buying products with toxic PFAS chemicals
by
Steve Beynon
June 30, 2020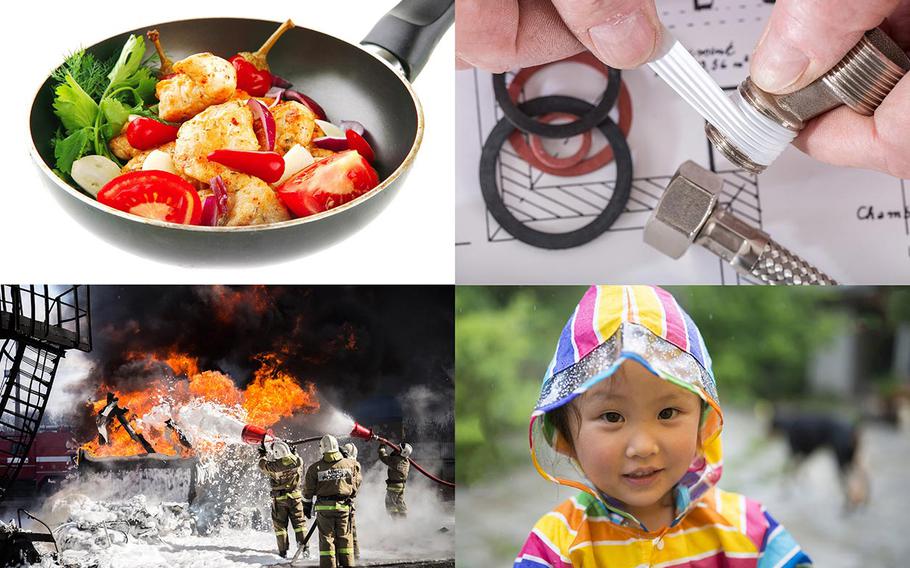 Stars and Stripes is making stories on the coronavirus pandemic available free of charge. See other free reports here. Sign up for our daily coronavirus newsletter here. Please support our journalism with a subscription.
A Senate bill introduced Monday aims to prohibit the Department of Defense from buying items that contain toxic fluorinated chemicals known as PFAS, so-called "forever chemicals."
Two Armed Services Committee senators, Jeanne Shaheen, D-NH, and Richard Blumenthal, D-Conn., introduced the PFAS Free Military Purchasing Act, which would prohibit the DOD from buying items which contain perfluoroalkyl and polyfluoroalkyl substances, including household products, floor wax, sunscreen and other everyday items. A similar bill has been introduced in the House.
"PFAS chemicals have found their way into not only our water systems, but also everyday supplies including food packaging, cosmetics and many other household items," Shaheen said in a statement. "This legislation would help protect our service members and their families from exposure by prohibiting the Department of Defense from procuring items that contain these harmful contaminants."
While the bill deals with household products, toxic PFAS chemicals have also been found in firefighting foam, which the military has used for decades. The foam has been found to contaminate groundwater and well water around military bases. Recent data from the Environmental Working Group found 28 bases with PFAS levels in drinking water at levels above some state standards. Shaheen authored a provision in government funding legislation last year banning the toxic foam after 2024.
Shaheen, Blumenthal and 17 other Democratic senators called on the Secretary of Health and Human Services Alex Azar last week to answer questions on a possible link between exposure to toxic PFAS chemicals and the coronavirus.
"As our country continues to respond to the COVID-19 pandemic, we urge you and the leadership of agencies within the Department of Health and Human Services (HHS) to ensure that the connection between PFAS exposure and COVID-19 is thoroughly examined so that individuals in communities impacted by PFAS can take precautions that are guided by scientific evidence," Democrats wrote in a letter to Azar. "The relationship between PFAS exposure and the incidence of COVID-19 is one area where more research is needed," it said.
The senators pointed to an alarming statement from the Agency for Toxic Substances and Disease Registry in June, raising concerns that high exposure to PFAS chemicals could compromise the immune system and make individuals weaker against coronavirus.
PFAS are found in a wide range of consumer products that have been used since the 1940s and have been found in cookware, pizza boxes, dental floss and stain repellents. According to the Environmental Protection Agency, PFAS chemicals can cause harm to the immune system, impact infant birth weights, cause cancer or disrupt thyroid hormone production.
Blumenthal said the military needs to be proactive and buy goods without PFAS chemicals.
"Our military should stop buying products with highly hazardous PFAS chemicals — imperiling service members and their families," he said in a statement. "PFAS-free products are widely available, whether food ware, carpets or cosmetics. DOD should lead the nation in seeking safer alternatives rather than needlessly putting health at risk."
Beynon.Steven@Stripes.com Twitter: @StevenBeynon