GALLERY
Search and seizure on the Red Sea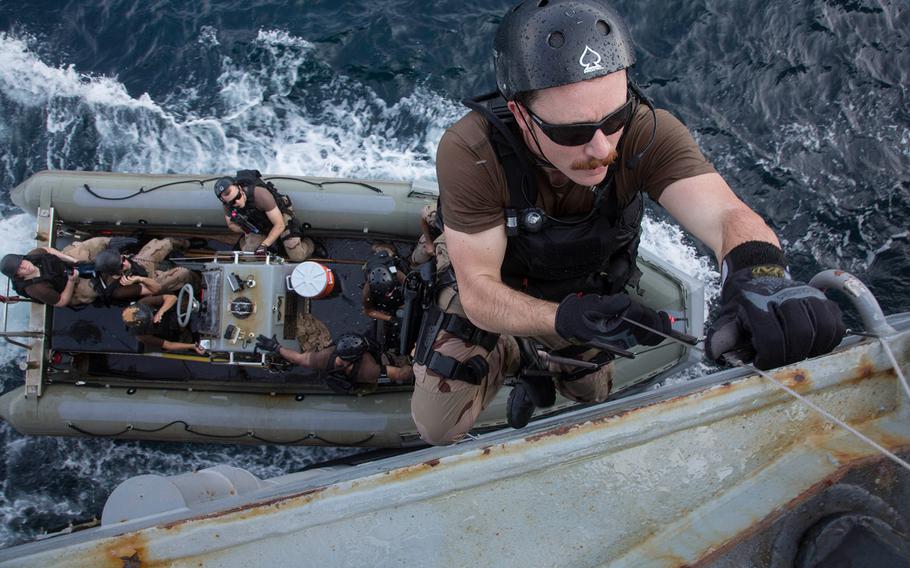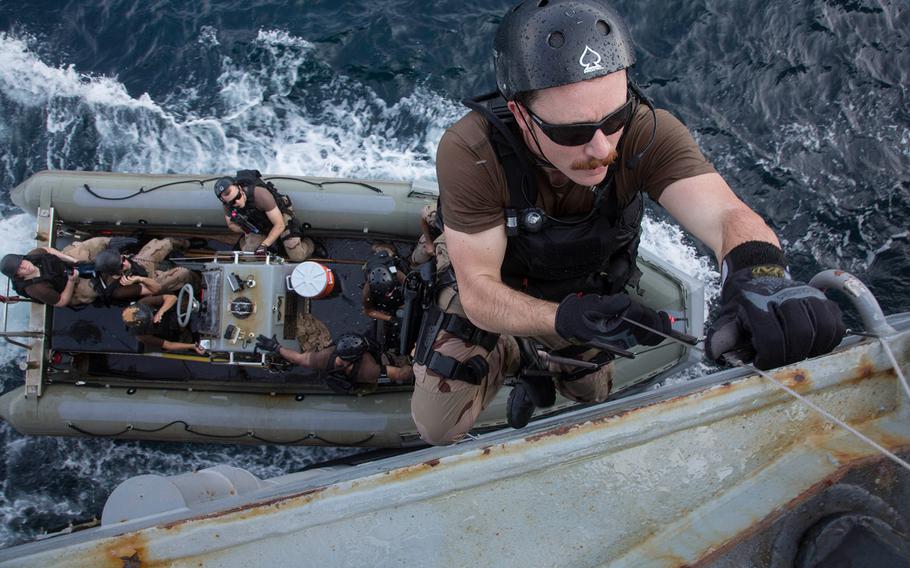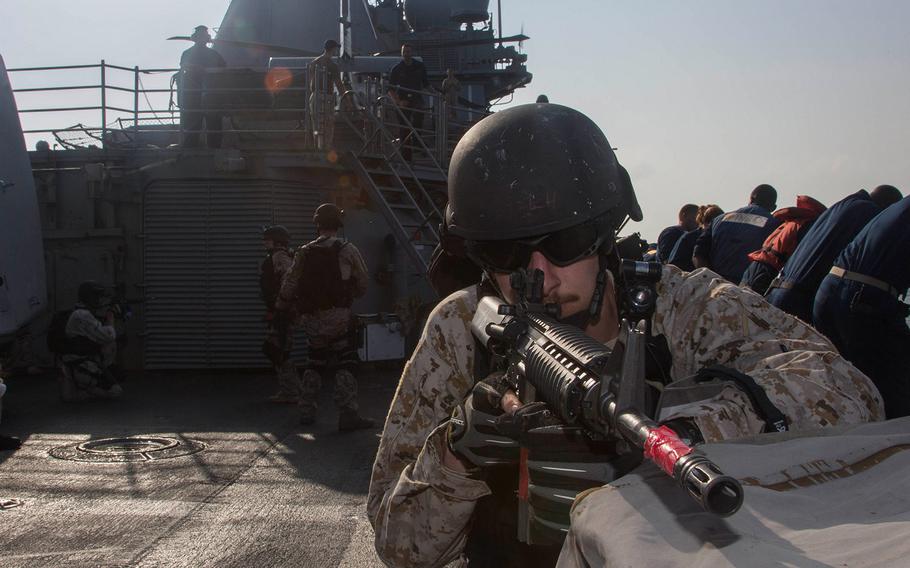 Servicemembers with the guided-missile destroyer USS Mason and guided-missile cruiser USS San Jacinto honed their board, search and seizure skills recently in an exercise in the Red Sea.
Navy VBSS teams are trained to board vessels for various purposes such as counterterrorism missions, combating piracy and smuggling, or conducting customs and safety inspections at sea.
This is a preview of photo gallery content that is currently available to Stars and Stripes Tablet Edition readers. Subscribers enjoy first access to the latest feature stories, exclusive photo galleries and more. The iPad app offers a free 7-day preview and then three convenient and low-priced subscription plans. Read more about the Stars and Stripes Tablet Edition or download it for free from the App Store today.