San Francisco 49er and Air Force guardsman aids digital Memorial Day tribute
by
J.P. Lawrence
May 21, 2020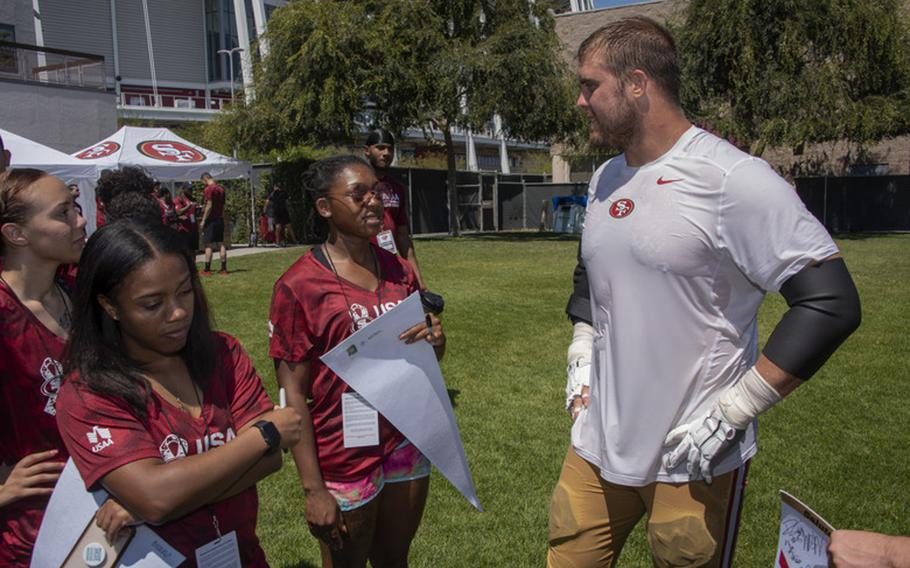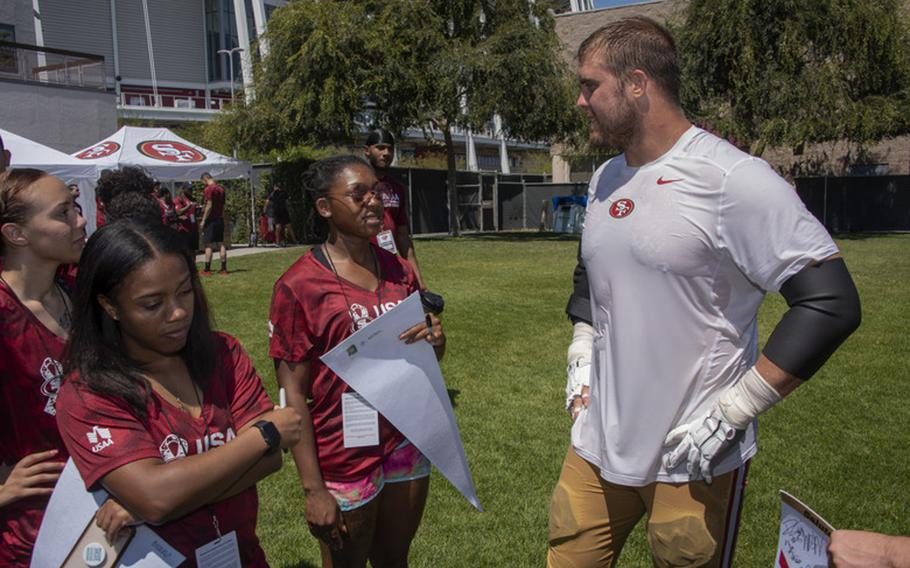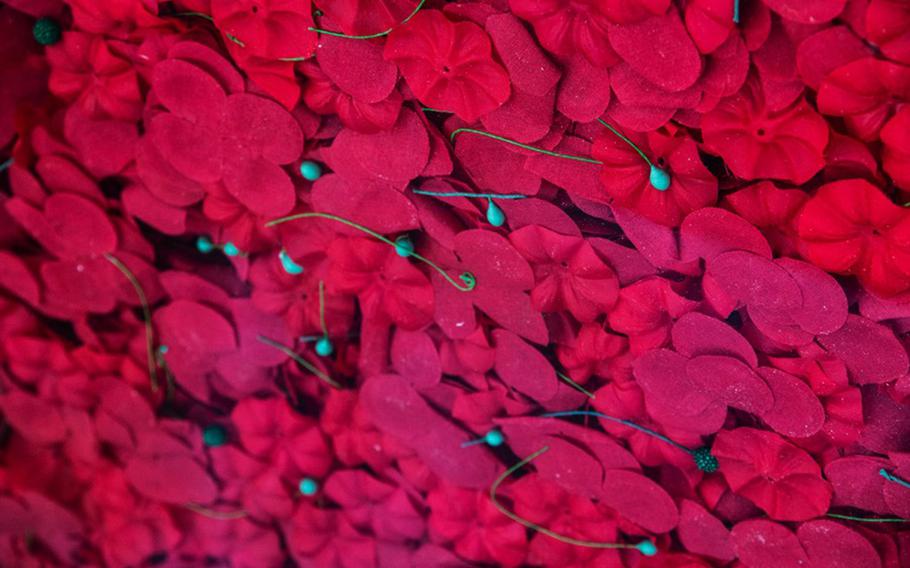 Stars and Stripes is making stories on the coronavirus pandemic available free of charge. See other free reports here. Sign up for our daily coronavirus newsletter here. Please support our journalism with a subscription.
USAA drafted an NFL offensive lineman to help honor fallen heroes on Memorial Day.
Ben Garland, a player for the San Francisco 49ers and a captain in the Air National Guard, will help the financial services and insurance company promote their digital wall of honor.
Visitors to PoppyInMemory.com will be able to dedicate a virtual poppy to a hero or loved one who gave their life in battle, Garland said in a phone interview.
"There's a pandemic going on, so it's really important to have this digital outlet, to pay tribute to the men and women who have fallen," Garland said.
The Poppy Wall of Honor is the online version of memorials installed for the last two years by USAA on the National Mall in Washington.
USAA, which has a large military clientele, moved the memorial online this year in response to coronavirus pandemic concerns and prohibitions against large gatherings.
The poppy has come to symbolize war sacrifices since World War I.
Garland was drawn to the project because of three friends from his days at the Air Force Academy who lost their lives in Afghanistan, he said.
Following graduation, Garland served two years on active duty after being drafted by the Denver Broncos. During his seven years in the NFL, he's played in two Super Bowls, one with the Atlanta Falcons and one with the 49ers.
Garland received the NFL's Salute to Service award after the 2018 season after going on USO tours, working with ROTC students and veterans with PTSD.
Garland said he has become more creative in his outreach efforts in response to social distancing guidelines.
The digital Poppy Wall of Honor is one way to overcome those limitations, and Garland said he has also set up Zoom meetings between veterans and NFL players.
The lessons he learned from both the NFL and military have shaped him, he said, adding, "I'm just blessed to wear the best two uniforms in the world."
lawrence.jp@stripes.com Twitter: @jplawrence3