Sailor accused of bringing hundreds of grams of ecstasy on base to distribute, report says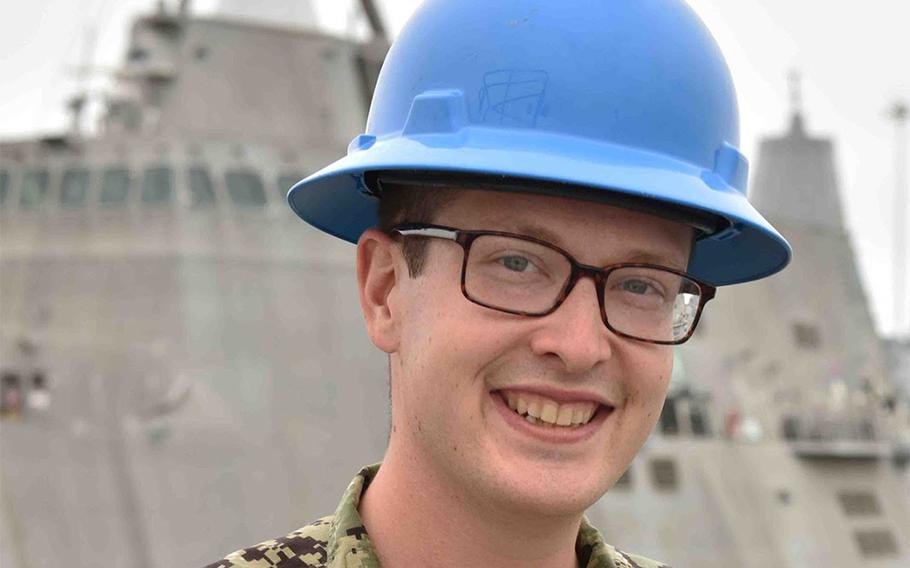 A USS Champion sailor from New Jersey has been accused of ordering hundreds of grams of MDMA — also known as ecstasy — and LSD intending to distribute them in San Diego late last year, a newspaper report said.
Petty Officer 3rd Class Daniel van Dijk, an information systems technician assigned to the mine countermeasures ship, faces "multiple drug charges" for allegedly possessing more than 380 grams of ecstasy and 93 tablets of LSD between Nov. 22 and Dec. 3, the Navy Times reported July 26.
Prosecutors in charge sheets accused Van Dijk of ordering about half of the ecstasy from Queens, N.Y., to be delivered to his personal mailbox at Naval Base San Diego, the report said.
He further brought about 58 grams of ecstasy onto the base to distribute and is accused of having possessed the LSD and the rest of the ecstasy off base in San Diego, according to the newspaper.
Van Dijk is also accused of trying to "wrongfully distribute some amount" of ecstasy in a drug deal Oct. 26 at or near San Diego, the report said. His court-martial trial is scheduled for Oct. 21.
Navy Region Southwest did not respond to Stars and Stripes' requests for comment or court records.
The allegations against Van Dijk's came just months after 15 sailors from the USS Ronald Reagan were implicated in a drug operation run from the Japan-based aircraft carrier between January 2017 and February 2018. Five sailors went to court-martial and 10 others received nonjudicial punishment in that case, which involved the purchase, sale and use of LSD and ecstasy.