Sailor accused of being a neo-Nazi recruiter is kicked out of the Navy
---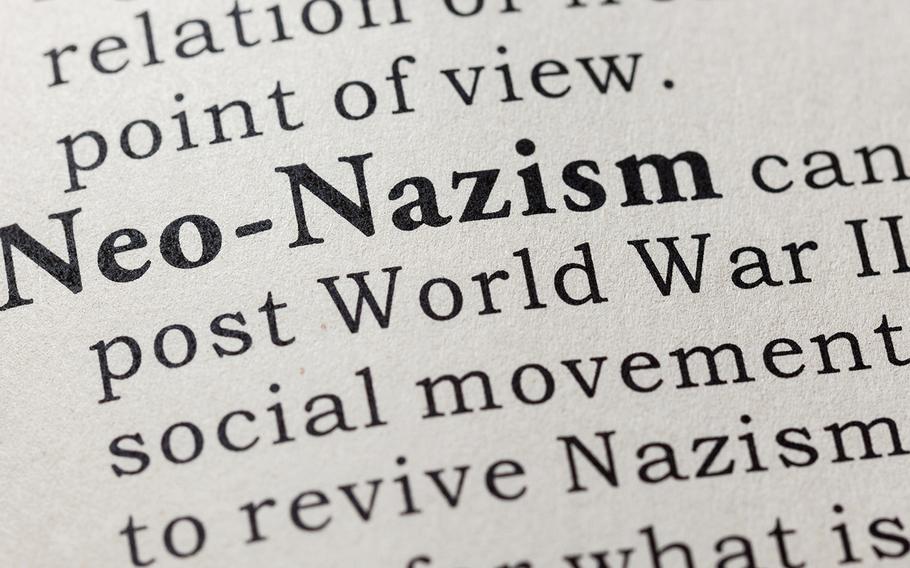 WASHINGTON — Navy officials said Monday that the service has kicked out a sailor who was investigated for allegations that he had been a neo-Nazi recruiter.
David Cole Tarkington was investigated by Naval Criminal Investigative Services following a story by Gizmodo in March that alleged he had been a "prolific Atomwaffen recruiter."
The story in Gizmodo, a technology and design website, describes a leak of data from a former white supremacist online forum called Iron March that was a gathering and recruiting spot for neo-Nazi groups including Atomwaffen Division, which calls for overthrowing the U.S. government through violence. Gizmodo reported some of this leaked data included messages made by Tarkington under the username "The Yank" between 2013 to 2016, starting when he was about 15 years old.
Tarkington was administratively separated from the Navy last week, according to Cmdr. Ron Flanders, a spokesman with Naval Air Forces. Flanders said he could not get into specifics about why Tarkington was separated.
"We pride ourselves on being an organization where people from all backgrounds can thrive and serve as part of the Navy family. Anyone who doesn't believe that is not welcome here," Flanders said in a statement.
NCIS did not respond to questions about its investigation. However, NCIS was looking into Tarkington's alleged neo-Nazi recruiting activities, according to a Navy official who spoke on condition of anonymity to discuss some details of the investigation. There were no allegations that Tarkington was recruiting for the group while in the Navy, the official said.
Tarkington had been an aviation machinist's mate at the airman apprentice rank assigned to the Strike Fighter Squadron VFA-41 at Naval Air Station Lemoore, Calif., according to information about his service provided by the Navy. He had enlisted in July 2019 and has no awards or decorations listed.
Flanders confirmed Tarkington's separation had come after NCIS started an investigation following a query by Gizmodo and their research into his alleged activities.
The Gizmodo story also stated Tarkington had recruited John Cameron Denton, who is a former leader of the Atomwaffen Division in Texas. Denton was arrested in February and charged for his role in multiple "swattings," which involves falsely telling emergency dispatchers that a person is in immediate danger, sending police or SWAT teams to the unsuspecting person's location.
Kenney.Caitlin@stripes.com Twitter: @caitlinmkenney
---
---
---
---